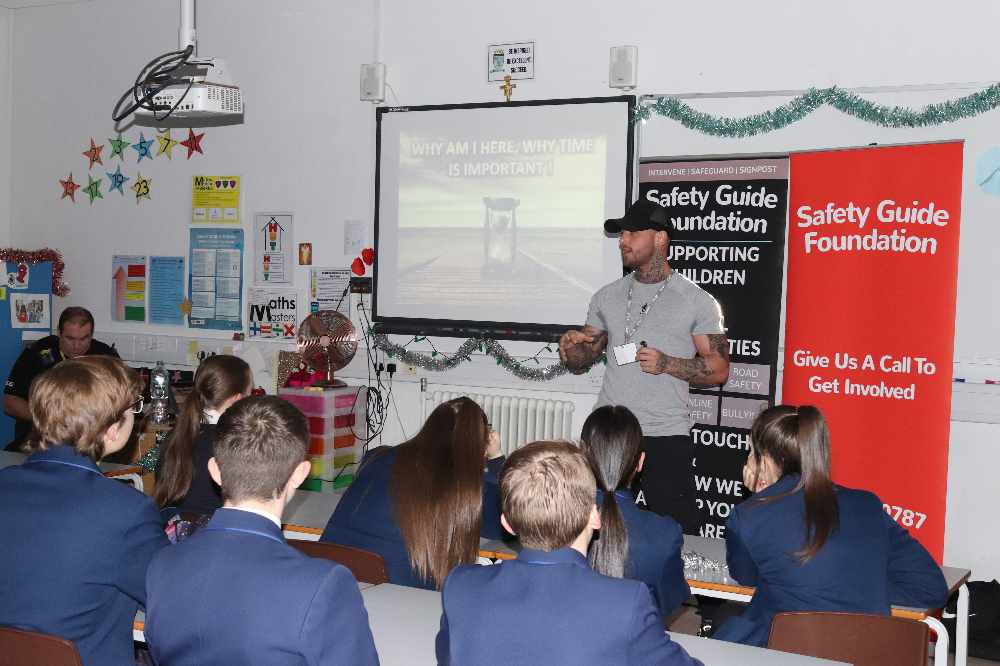 Hard-hitting sessions have been organised in primary and secondary schools across Tameside to spread an anti-knife crime message.
Tameside Council's Community Safety team has partnered with Greater Manchester Police and Manchester-based child-safety resource, the Safety Guide Foundation (SGF), to help educate young people over the issue.
Knife crime is a growing concern across the country with the number of blade-related offences rising by two thirds in the last five years. Most victims are teenagers and people in their twenties.
The sessions not only deal with the dangers of knives and blades but also explain that knife crime is not limited to the use of a knife. Carrying a blade is also illegal and can lead to heavy penalties.
The first will take place at All Saints High School, Dukinfield, today (Thursday).
The sessions, which are fully funded by Community Safety through the Serious Violence Fund, are led by the SGF's dedicated anti-knife ambassador Byron Highton, who lost his brother Jon-Jo to the crime.
Cllr Allison Gwynne, Tameside Council executive member for Neighbourhoods, Community Safety and Environment, said: "I'm pleased that this partnership is holding these important sessions in schools across Tameside to spread an anti-knife message and educate and empower our young people to keep themselves and others safe.
"Knife crime is an extremely serious issue, with too many young people in other parts of the country losing their lives or being hurt, and we're doing everything we can in Tameside to avert tragedies happening here and make the borough safer for everyone."