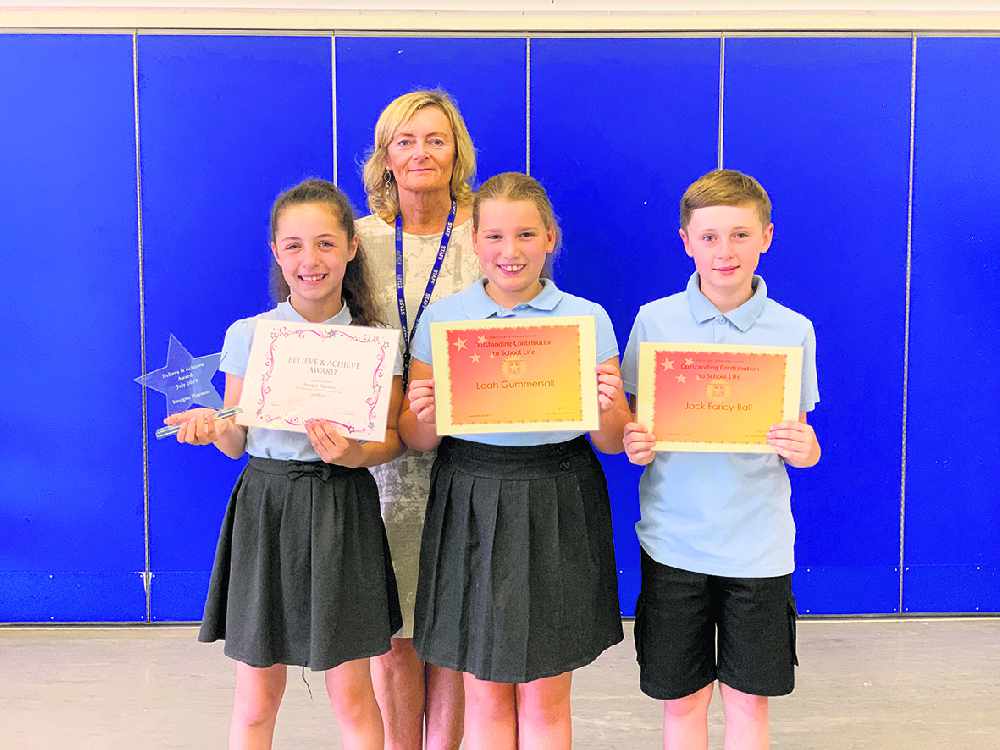 As teachers at Parochial C of E Primary School said goodbye to their Year Six pupils for the last time last week, there was cause for celebration with their annual awards.
Imogen Haynes was the sole recipient of the 'Believe & Achieve Award' which recognises a students' determination to overcome barriers or setbacks to persevere and succeed.
Imogen said she was surprised to win but very proud of the achievement.
The outstanding contribution award was shared between two students, Leah Gummersall and Jack Faricy-Ball, who were both selected for the honour. They were picked for throwing themselves into every aspect of school life - not just education.
A proud headteacher, Ann-Marie Wright, said: "Since they started at our school they've always embraced every opportunity, set really good examples to the other children and made a fantastic contribution not just to learning, but to everything else that goes on in school. They're always involved so they stand out.
"The believe and achieve award is for someone that really believes in themselves and preservers even when they're up against something they struggle with or barriers.
"The three children have all been outstanding pupils all the time that they've been here and all the staff choose the winners. These children were chosen by everyone which shows what they're like."
With their time at Parochial now having come to an end, Mrs Wright says all the teachers will miss them.