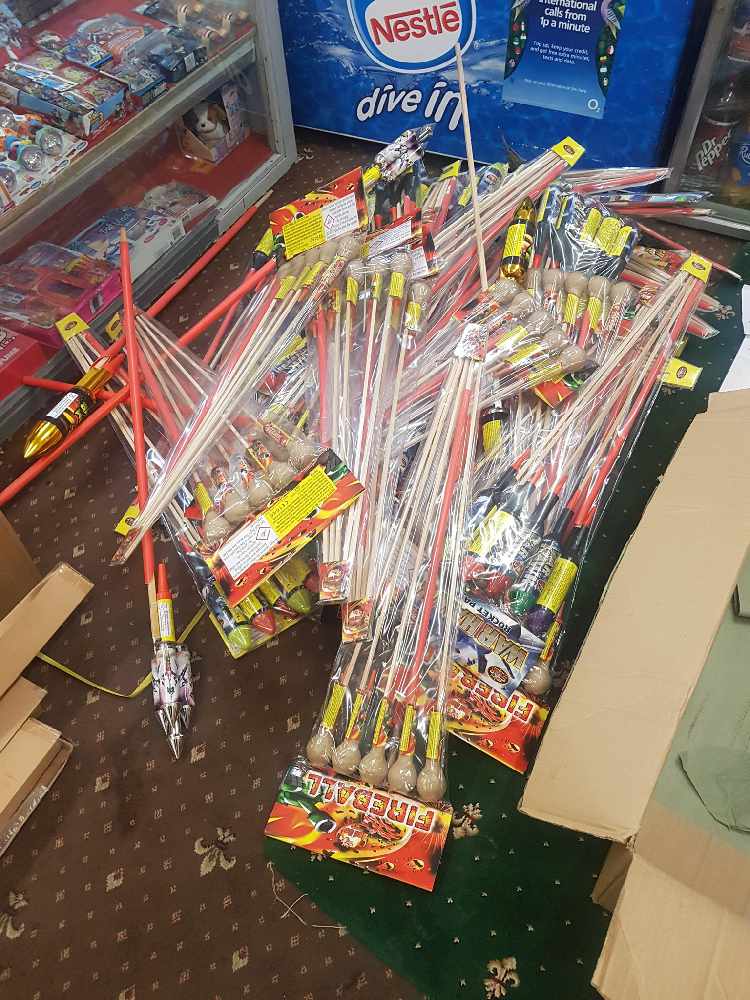 While on patrol on Saturday (31 August 2019) an officer came across a 13 year old boy carrying fireworks. After conducting further enquiries it lead to the shop in Ashton Town Centre where he had purchased them from.
As a result of this PC Darren Nixon, PC Martin Jones and The Greater Manchester Fire Service attended the store and spoke to the owner.
The store owners licence to sell fireworks has now been revoked and the entire collection has been seized due to officers suspecting he has been selling them to underage children. The owner of the store will be spoken to by officers at a later date.