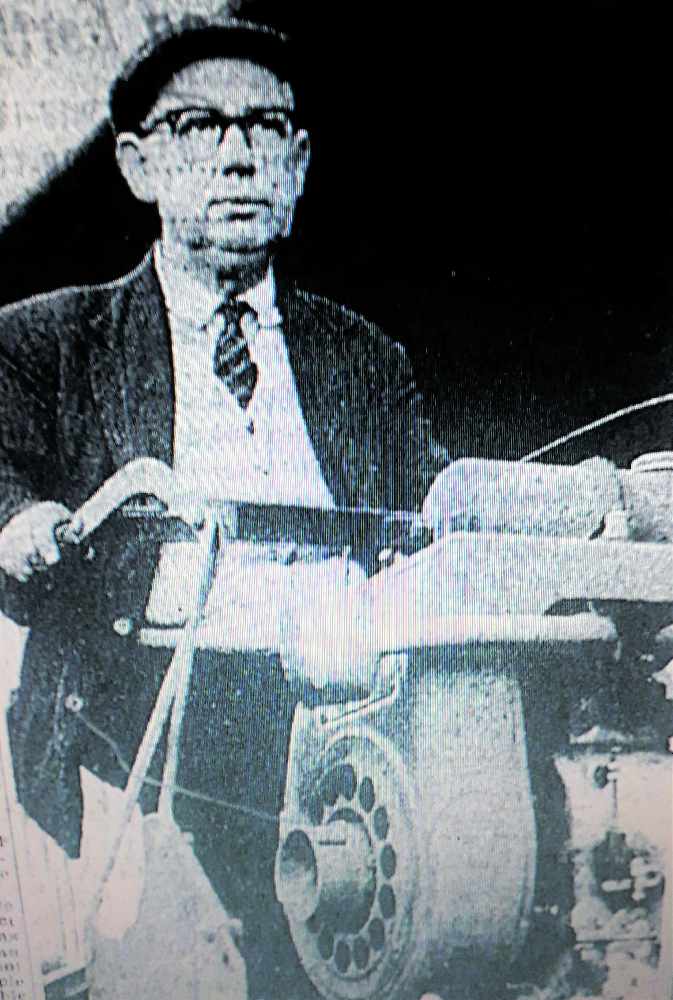 Leonard Evans, of High Street in Stalybridge, is pictured hard at work back in 1963 on his roller mower on his first day as Stalybridge Celtic's full-time groundsman. 
A former employee of Lancashire County Education Committee, who had considerable experience with playgrounds and games pitches, told the Reporter: "The ground is not in good shape compared with years back and it will require a lot of hard work next summer. I have come in the middle of the season and there is not much I can do except keep it in condition."
He explained there was a shortage of grass and an over abundance of moisture on the Bower Fold pitch which tended to make the surface hard in frost and sloppy in wet weather.
"It requires a lot of spiking to open up the sub-soil but it will come again all right," he said.
Meanwhile, Celtic manager Eric Webster had a busy week of negotiations to bring fresh talent to the team ahead of the game with Wrexham.
As the Reporter went to press on Thursday afternoon, it was still unclear whether any progress had been made.
A club spokesman said it was impossible to give a team sheet as "there will be at least two changes from last week and it is hoped to include one or two new players. At the moment we are hoping to sign a forward and a defender."
Main image:
GROUND WORK: Leonard Evans.