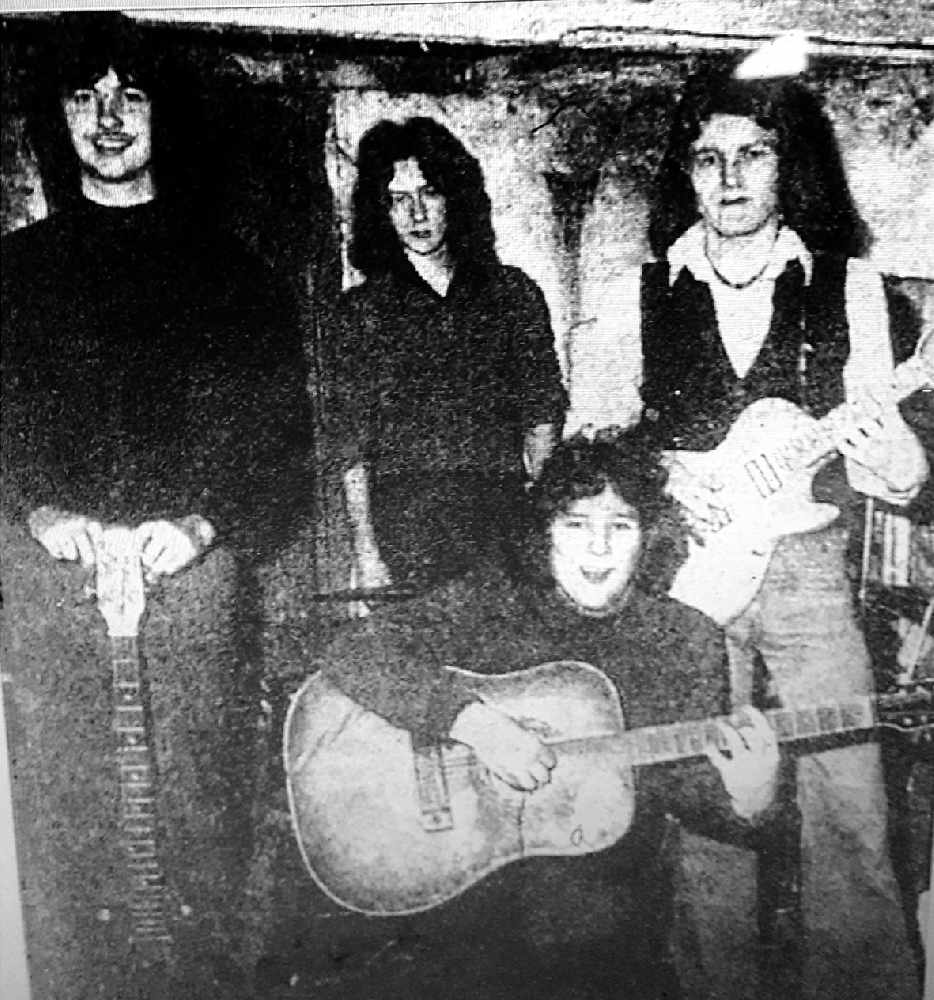 Back in 1976, a group with the name Bad Luck aimed to bring luck of a much better kind to Denton in the world of rock and pop.
The four lads who practised in a butcher's shop cellar chose the name because whenever any of them had previously tried to form a band 'something had always gone wrong.'
Six months after getting together, Bad Luck had played numerous gigs and guest spots at working men's and political clubs. Their next step was an audition at Manchester's Mecca ballroom which could potentially lead to more offers.
They were bass guitarist - and Rolling Stones' fan - Dave Marshall who told our reporter: "We prefer to play rock music but when we play the clubs it has to be a wide range to suit all tastes."
Dave was also the band's lyricist, keeping up a family tradition. His mum Florence had been writing songs for years. He first met his Bad Luck bandmates Stephen Moss, 23, lead guitar, Jeff Whelan, 25, rhythm guitar, formerly of Stockport trio The Conway Brothers and 18-year-old drummer John Bowes at the Dog and Partridge, Ashton Road, Denton.
After struggling to find somewhere to rehearse, Dave, 22, persuaded his dad to let them use the cellar at the family shop near Crown Point (Marshall's the butcher on the corner of Manchester Road and Ashworth Street). With three of the four holding down full- time jobs, the lads were only playing in their spare time although they hoped eventually to turn professional.
Main image:
Bad Luck: Band members from left Dave Marshall, John Bowes, Jeff Whelan and Stephen Moss.