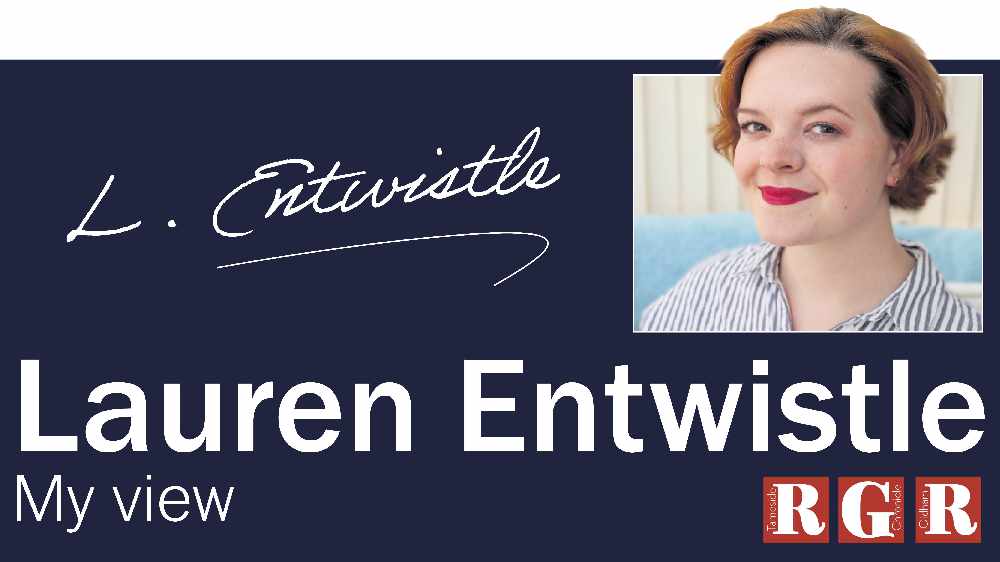 Glossop Chronicle and Tameside Reporter journalist Lauren Entwistle has her own column in the paper, giving her opinion on all kinds of subjects. This week, she talks about the transformation over the last few months in the ways we communicate...
The UK has been operating on some form of lockdown over the past 12 weeks – and to say it's taken some adjusting to our new confines would be an understatement.
Our worlds became even smaller and insular overnight, and for those of us living in close quarters within our household… we took up new languages.
I, for one, have become somewhat fluent in Mum. I'm picking up Dog on a secondary level and have begun to pick up bits and pieces of Cat – but that's only because he is only in the house to scarf down his food and then sunbathe.
I have picked up not only linguistic notions but also physical cues, such as when I've left a sock lying on the floor or have made a pitiful brew.
New and previously underused words have been given new context, such as 'Zoom', 'lockdown' and 'unprecedented.' And frankly, I never want to hear the word 'unprecedented' again.
Despite my new gifts and lexicon, any ability to speak to those living outside my household has turned to garbled mush in my mouth. The main symptom comes during my morning walk with Ted around the reservoir – where I've started to see more and more people enjoying exercise as restrictions have lifted – and trying to hold a conversation, no matter how brief, is painful.
For a start, it's been while since I've regularly spoken to people in person. For months any communication has been through video or on the phone, so looking someone in their very real and non-digital eye and asking how they're doing is strangely unnerving.
There's a new pressure. And it doesn't just come from standing at a reasonable distance away from each other. There's usually some stumbles and a little awkwardness, especially when you're strangers making polite conversation (the dog often comes into play, bless him) but we tend to come away feeling lighter.
Communication is a huge factor within our lives as human beings, and I can safely say that lockdown has been an incredibly lonely one for many of us. As restrictions lift and then close and then switch again – we're all used to the yo-yo effect by now – pick up the phone, message a friend or say hello to those you meet.
At a social distance, of course. As I've said previously within this column, we aren't out of the woods yet. But we can certainly talk our way through it.