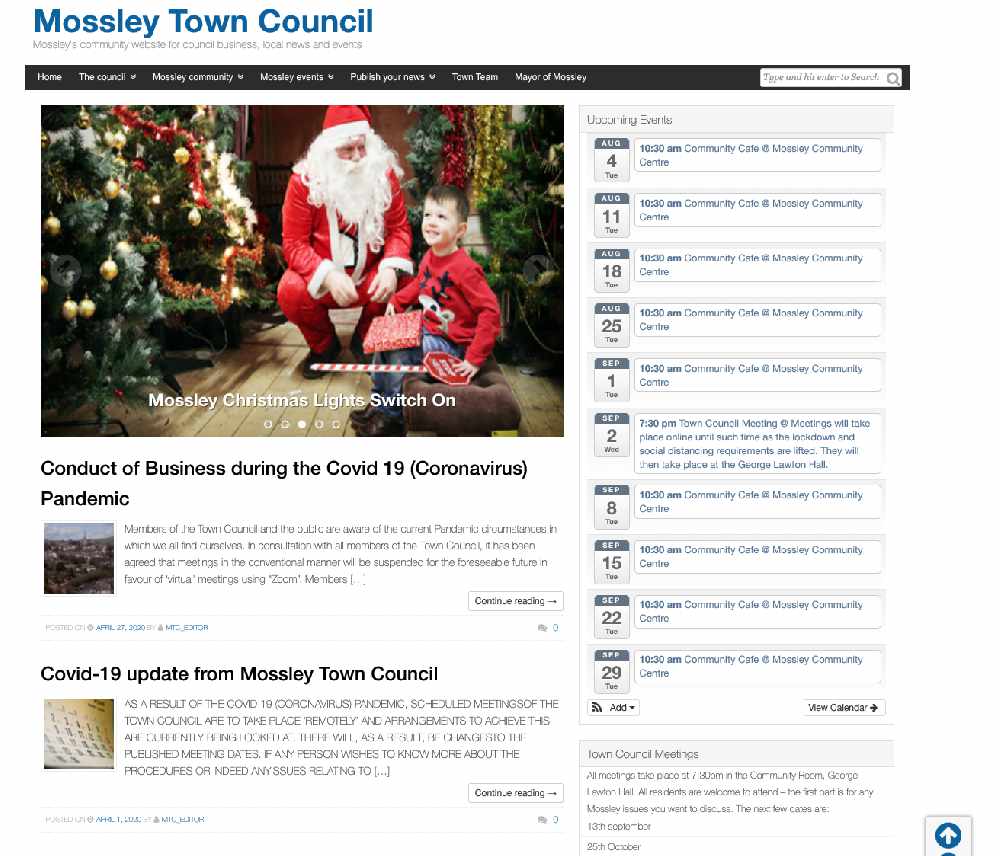 Mossley Town Council is planning to revamp its website to bring it up to date with news and events in the town and make it more accessible to users.
The town council met on July 8 to discuss the ways to utilise the site.
In a report to the council it was said the current clerk to the town council had inherited the Mossley Town Council website - at www.mossley-council.co.uk - upon taking up his appointment.
Since then little action had been taken so far as the website make-up and content was concerned other than to ensure that agenda, minutes and various reports were uploaded to the site.
Members acknowledged the need for updating the site as part of a better communications approach overall, but there had been little progress on the site as there had been a focus on other media.
It was said that documents had historically been uploaded to the website by a third party with the clerk having no administrative rights enabling him to access the site to add or remove documents. This had on occasion resulted in delays in ensuring that documents were included in a timely manner.
It was revealed that the website 'is in need of major overhaul and much of the information included on the site is out of date and needs to be deleted or replaced. Therefore the site does not present the town council with an up-to-date image nor provide a workable facility for the council or the public.'
It was decided that the website needed to establish a more 'harmonised market' for the accessibility of public sector bodies' websites and mobile applications and also make it more accessible to users, particularly people with disabilities.
The council decided that they would either need to rebuild the website to comply with standards set out in the Public Sector Bodies (Websites and Mobile Applications No.2) Accessibility Regulations 2018 and publish an accessibility statement that explains how accessible the website or mobile app is, or commission an audit/review of the site and implement the changes required.
The deadline for meeting the requirements of the regulations is September 22.