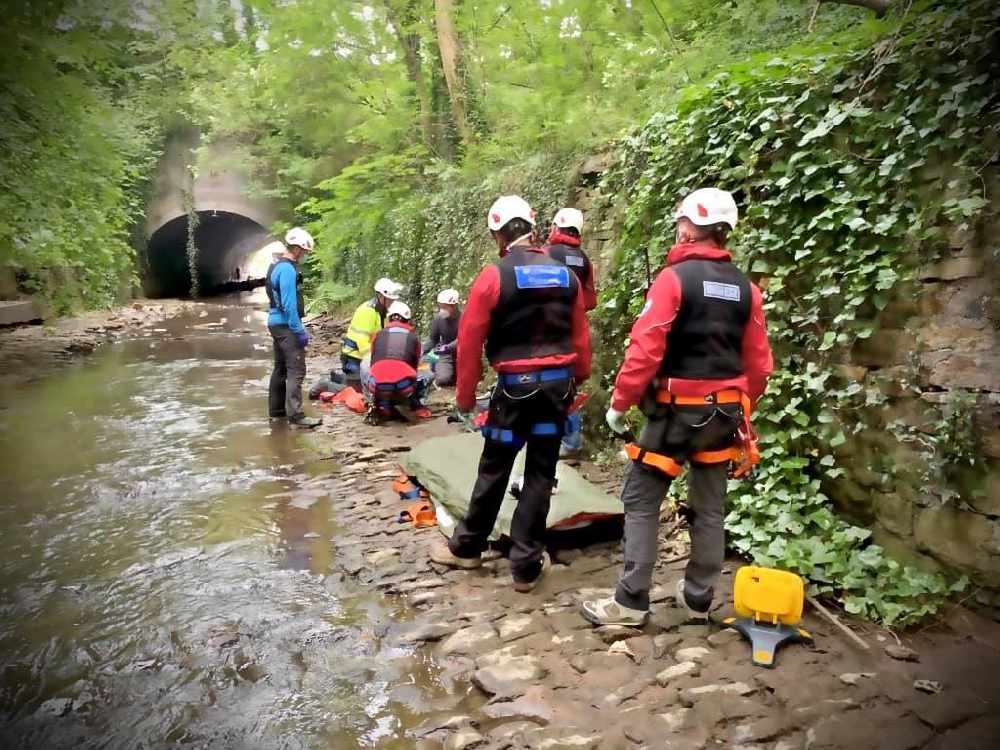 A man was taken to hospital with several injuries after falling in a steep wooded area in Hyde. 
It happened on Tuesday afternoon (June 9).
Oldham Mountain Rescue Team (OMRT) were called out to assist the ambulance service, who had been unable to locate the man who had been shouting for help.
Fifteen crew members made their way into the woodland and found the man in a walled-in river, at the bottom of a steep banking.
An OMRT medic gave the man medical treatment whilst arrangements were made for a paramedic and extra kit to arrive.
The man was lifted onto a vacuum mattress and stretcher before being carried along the riverbed to a lower section of the wall, where he was hauled onto the river bank and carried to an ambulance.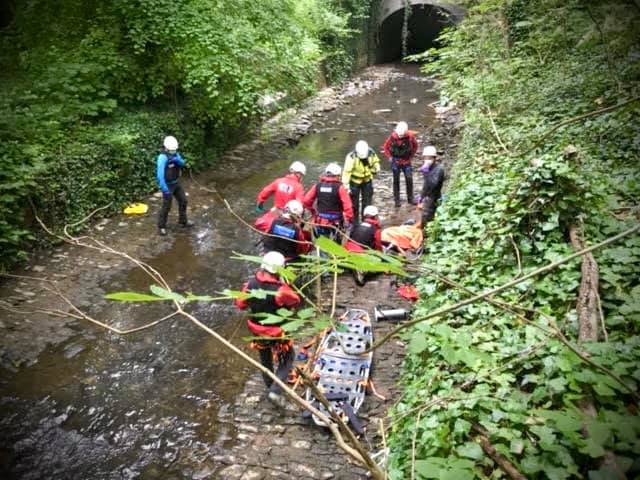 He was transported to hospital to be treated for various injuries, which are unknown.
OMRT say they were on the scene for around two hours and 33 minutes.