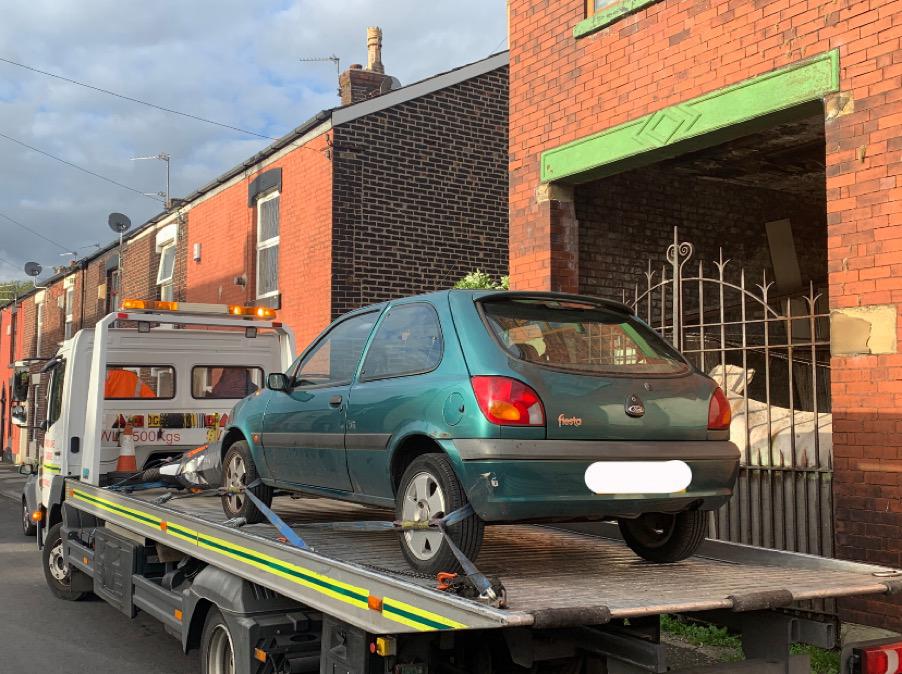 It was a case of third time lucky for the police after a 32-year-old man was arrested in Tameside on suspicion of drug driving. 
Operation Sycamore has been in full flow across the borough to tackle violent and youth crime.
Officers from Greater Manchester Police's Tameside North and East Team working on the operation spotted a vehicle on Park Parade in Ashton on Friday evening (4 September) that had failed to stop for them the previous evening.
The suspected driver had also been linked to another vehicle that failed to stop for officers on Tuesday 1 September.
Police said in a statement: "Unfortunately for the driver it was not third time lucky, officers managed to inform colleagues and put a successful box on the vehicle before the driver had chance to react.
"The driver and all three occupants were detained. The driver, a 32-year-old male, was arrested on the suspicion of drug driving after testing positive on a road side drug wipe for cocaine."
Meanwhile, another driver was also arrested on Friday in Tameside for driving whilst disqualified and driving without third party insurance.
Two police officers were on patrol when they stopped the vehicle due to it having no insurance and seized the vehicle.
No other details have been released by police about the driver or the location.