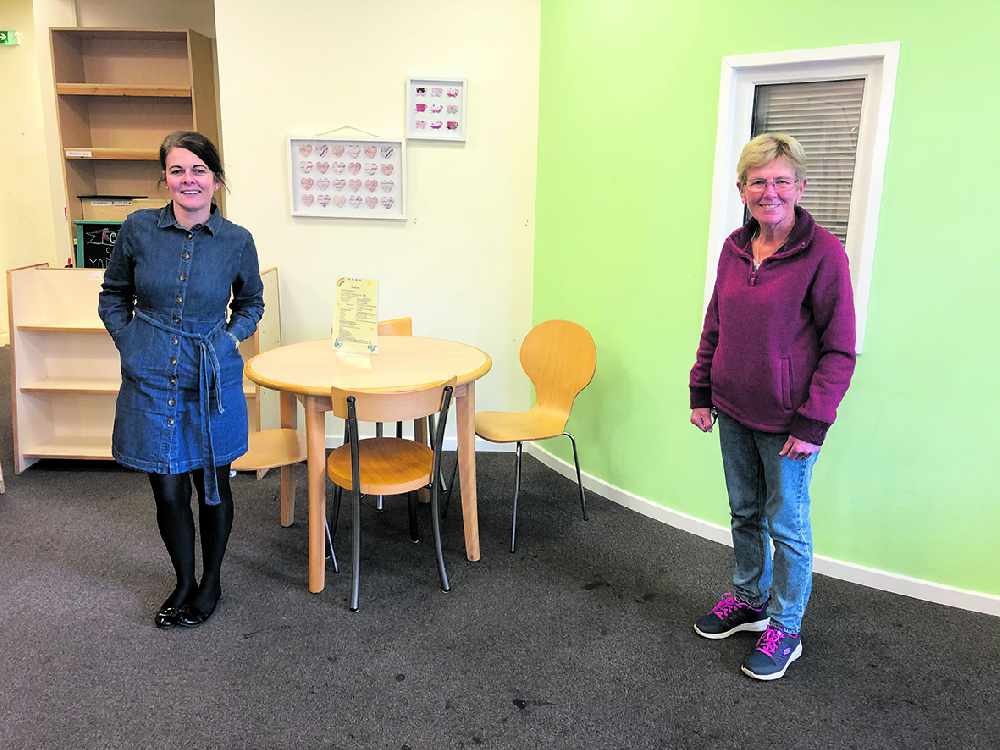 Lynn Moon has been presented with a long service award for no less than 15 years of support to Willow Wood Hospice.
Lynn, from Dukinfield, is a regular volunteer at the PAD in Stalybridge, assisting in the baby room.
She moved across to help in the PAD having previously volunteered at the Willow Wood cafe at the magistrates' court in Ashton.
Lynn sadly lost both her parents to cancer but her father was a key instigator in the hospice being built.
"The hospice has always meant a lot to me and when I retired, with time on my hands, I thought I would volunteer," she said.
"I worked at the cafe in the court in Ashton and I loved it. But when the hospice came out of the cafe business there I moved here.
"I help out in the baby room and I love it," she added.
She says the greatest reward of volunteering is being able to help others, not least in these tough times.
"Mixing with other people and making new friends," are also part of the bonuses of being a volunteer, adds Lynn, who is also a member of the Tameside Community Voices Choir.
Manager at the Pad Michelle Baxter congratulated Lynn on her long service - and says they would readily welcome more volunteers.
The PAD shop is open Monday to Saturday 9am to 3.30pm and is all 'Covid-secure'.
"We have just opened the cafe here again too and it is only open Wednesday to Saturday, 10am to 2.30pm at present," explained Michelle.
With regard to making the premises extra safe Michelle says: "We are doing as much as we can with the sanitiser, screens at the till, staff in visors and facemasks and a strict cleaning regime, plus track and trace in place for the cafe.
"We are doing as much as we can to keep it as Covid-secure as possible," she says.
Extra help is always welcome though as Michelle says the shop is busier than ever - not including all the extra cleaning and safety protocols that are required.
Being one of Willow Wood's larger premises, the store stocks everything from furniture including suites, tables, chairs, display units, wardrobes and more.
Additionally you will find a wide range of other household goods, pictures, electrical items, together with games, DVDs, CDs and Vinyl records.
The PAD is also the perfect place for bookworms and students to pick up a bargain from a wide selection of books at affordable prices - not to mention the baby room itself.
"We are really really busy because at the moment as it's a time when people are really struggling so we need help more than ever and we have always been community-centred here with the babyroom and cafe - we really do cater for families.
"It's local and regular people who come in and it is needed more than ever."
If you would like to help - and possibly follow in Lynn's footsteps - the easiest way is to apply online at the hospice website https://www.willowwood.info/ or just call into the PAD on Shepley Street in Stalybridge to find out more.
Main image:
CONGRATULATIONS: Michelle, left, with long-serving volunteer Lynn at the PAD.