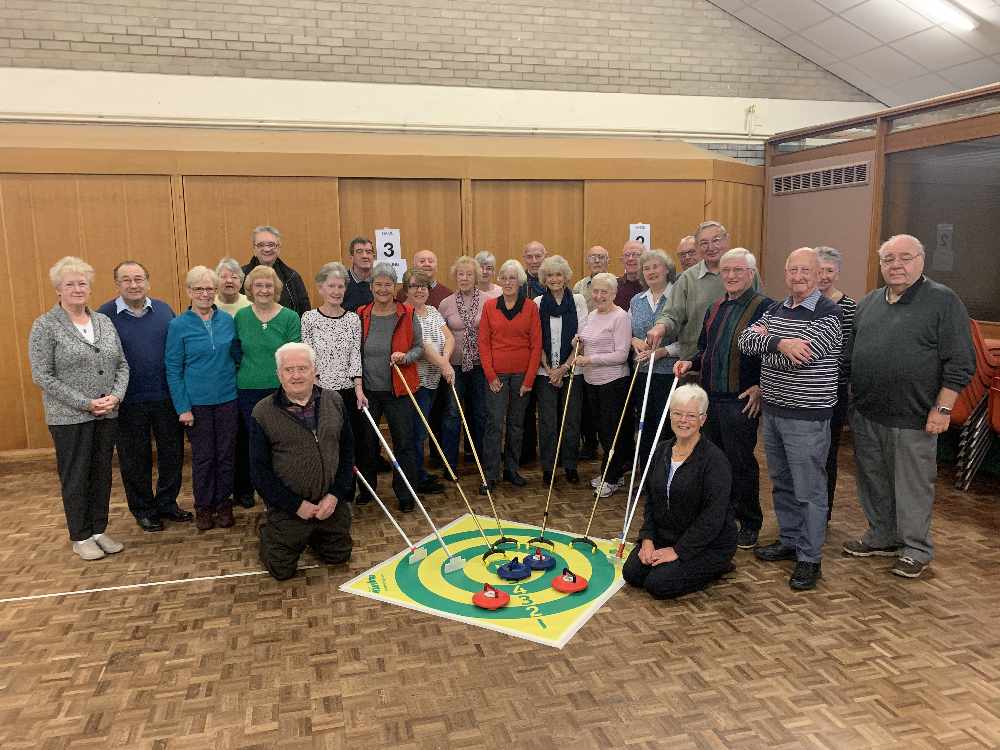 A friendly over-50s club with a competitive edge is thriving at Waterloo Methodist Church, and encouraging more people to join them.
The Over-50s Club was formed three years ago as a winter alternative to bowls and has been a popular community event ever since.
Susan Webster, one of the original members, said: "We play bowls but you can't play it in the winter, so we went out and bought an indoor curling set. Eight of us played it and gradually other people came.
"We made a bit of money and bought another game, then we made a bit more money and bought another game etc. We've gradually built it up over the years."
Now, 20 or 30 people turn up every week to play games such as skittles, curling, beanbag toss, shuffleboard, darts and even mini golf.
The players are split into groups and collect a score, with a lady champion and gents champion crowned at the end.
Barry Stretton, 78, has been travelling to the club from Springhead for the past three years.
"There's a little bit of sport but it's really about meeting people and chatting to people, and we get different people coming all the time. It's really good.
"You only need to get them here one Wednesday and they're hooked because it's simple. It's nothing strenuous. If it's someone's birthday then we'll celebrate. It's something simple, but it gathers people together."
Susan added: "New members can come along on Wednesday, sign in and pay £2.50. They've got the games for two hours, tea, coffee, cakes and friendship. We had a lady in her 90s who came and she loved it."
The Over-50s Club takes place from 10.30am every Wednesday morning at Waterloo Methodist Church.
Main image:
JOIN THE TEAM: The Over 50s Club warmly welcome new members to join them to play a variety of sport.