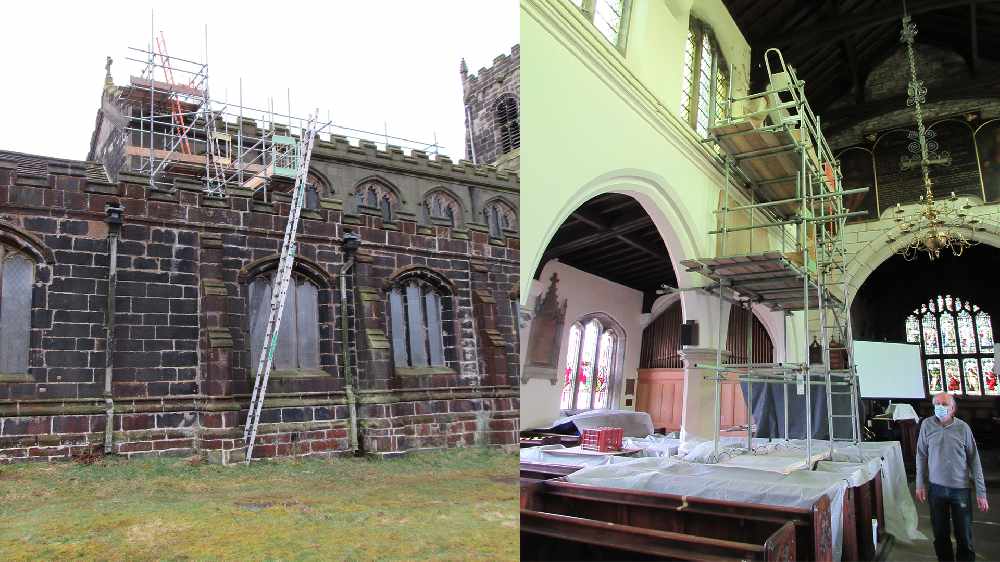 The urgent repair works which were carried out at the church in Mottram.
Parishioners at an historic church in Mottram are expressing their gratitude to the government for providing thousands of pounds in funding to allow them to carry out some urgent repairs. 
Just before the first lockdown began in March 2020, the Parish Church Council at St Michael and All Angels became aware of a major problem in one of the Grade II* listed building's nave gutters.
An old repair had failed and, when they investigated further, they discovered that a large area of internal plasterwork had become saturated and dangerously loose.
With the church unable to hold regular worship services and fundraising events during the pandemic, their income took a severe blow.
But last summer, Chester Diocese made them aware of the Historic England Covid-19 emergency grants - available from the government's Culture Recovery Fund - and they submitted an application in the autumn.
The church, which stands on Warhill, off Church Brow, overlooking the village, was awarded £21,083 to carry out the work, which has just been completed in time for the first wedding of the season.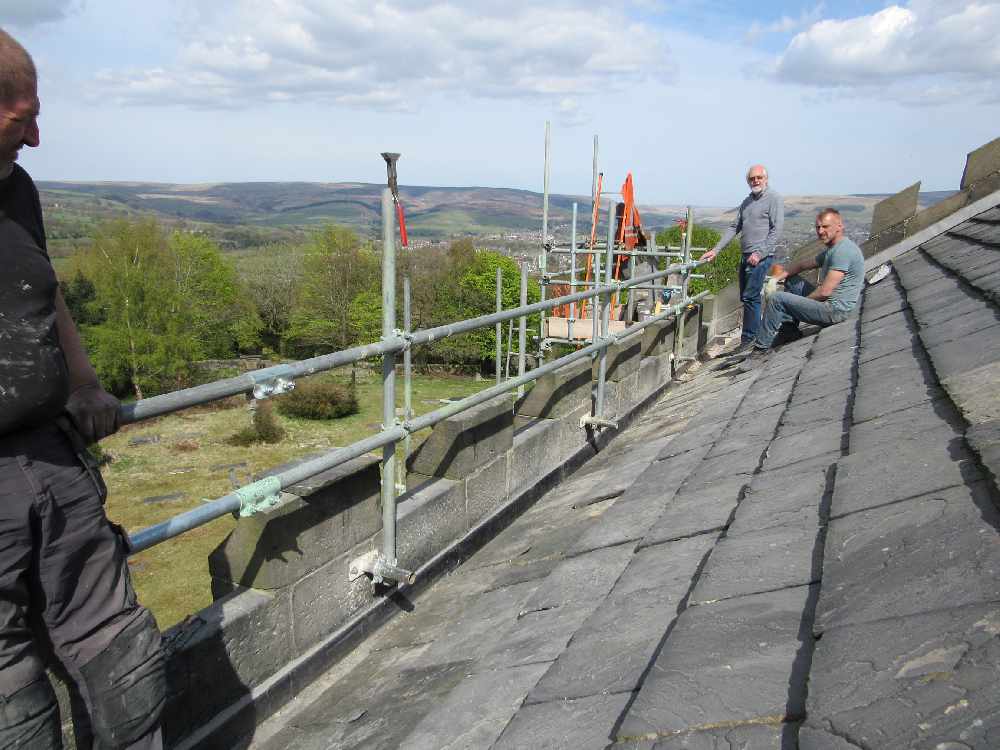 The project has been a long time in preparation and has been completed just in time for the first wedding of the season
A Parish Church Council spokesperson said: "It was a long complicated job involving a redesign of the original Victorian gutter, with scaffolding inside and outside the building.
"Much of the work had to wait until this new year to avoid the winter weather. The internal scaffolding came down last week, just in time for our first wedding of the year.
"We want to say a big thank you to the government for providing the grant support for our recent gutter repair works. The scheme was a good example of the impact of central government support at community level. Without this, we would have found ourselves in a very difficult position due to the financial situation brought about by the pandemic.
"The work was carried out by local Oldham firm Lloyd & Smith Ltd, who have done an excellent job, directed by our parish architect Mark Pearce."
The church has been among 162 organisations which has received a lifeline grant from the £1.57 billion Culture Recovery Fund.
Duncan Wilson, Historic England Chief Executive, commented: "This funding is a lifeline which is kickstarting essential repairs and maintenance at many of our most precious historic sites, so they can begin to recover from the damaging effects of Covid-19.
"Our shared heritage is an anchor for us all in these challenging times and this funding will help to ensure it remains part of our collective future."