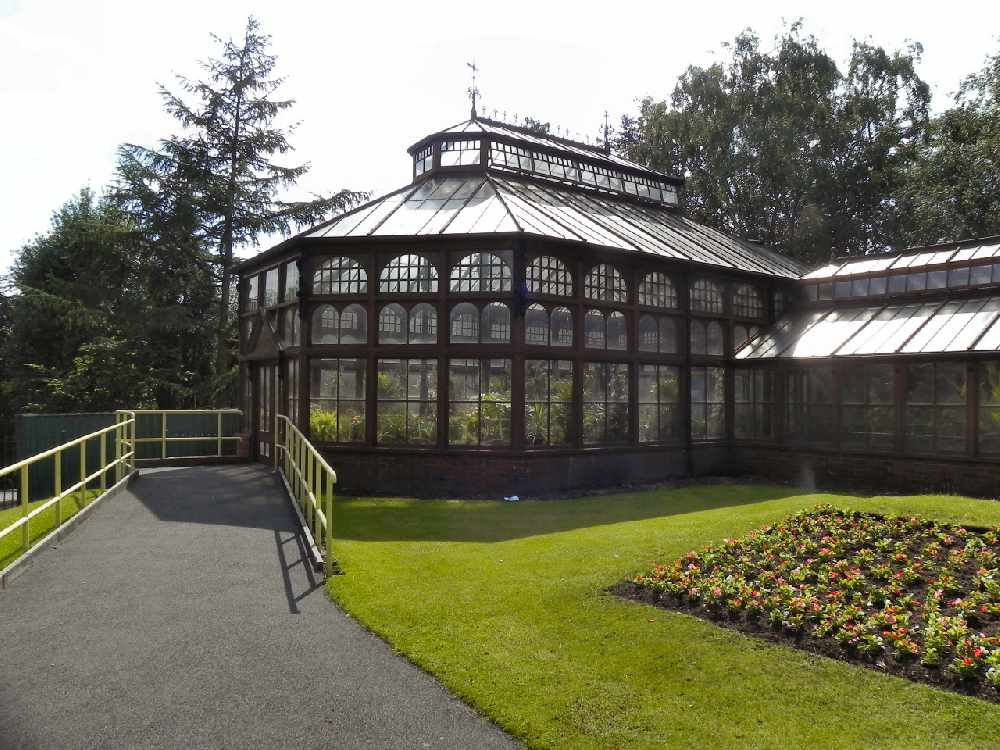 The descendant of one of Stalybridge's earliest Mayors will be using her spot at the town's artisan market to raise money towards the "Save Stamford Park Greenhouse" campaign - as her great-great-great grandfather was one of the original trustees.
Christina Longden has written two books, titled 'His Own Man – the Life and Times of Robert 'Reschid' Stanley' and 'Imagining Robert,' on the extraordinary life of her great-great-great grandfather Robert 'Reschid' Stanley.
Twice elected Mayor from 1874-76, Robert was a working-class man who was appointed to lead on the building of the Victoria Market Hall and Dovestones reservoirs, as well as being a magistrate for 30 years.
He was also one of the earliest recorded British converts to Islam, which was covered up by his family after his death, which led to years of research by Christina and her family to discover the truth.
Following in her grandfather's footsteps, Christina is a keen supporter of recent campaign to save the John Nield Conservatory in Stamford Park and has decided to use her space at the Christmas Artisan Market this weekend in order to sell Christmas Cards to raise money for the campaign:
"My great x3 grandad was one of the original Trustees of Stamford Park. Like John Nield, he was a local magistrate. They knew each other - and the Conservatory was opened two years before Robert died. Stuart Vallantine – a local artist – has come forward to create a fantastic Christmas Card to help the fundraising efforts and they can be bought from us on the day."
"We all want to keep Stalybridge town centre alive – and the best way to do this is to make an effort to shop locally whenever you can. So, come along to the Victoria Market (Civic) Hall and buy some of your Christmas presents from extremely talented local artists, crafters and producers. It's going to be a very exciting day as the town lights will get switched on later in the day!"
Stalybridge's Christmas Artisan Market will be at The Civic/Market Hall on Saturday 16th Nov from 11am to 7pm.