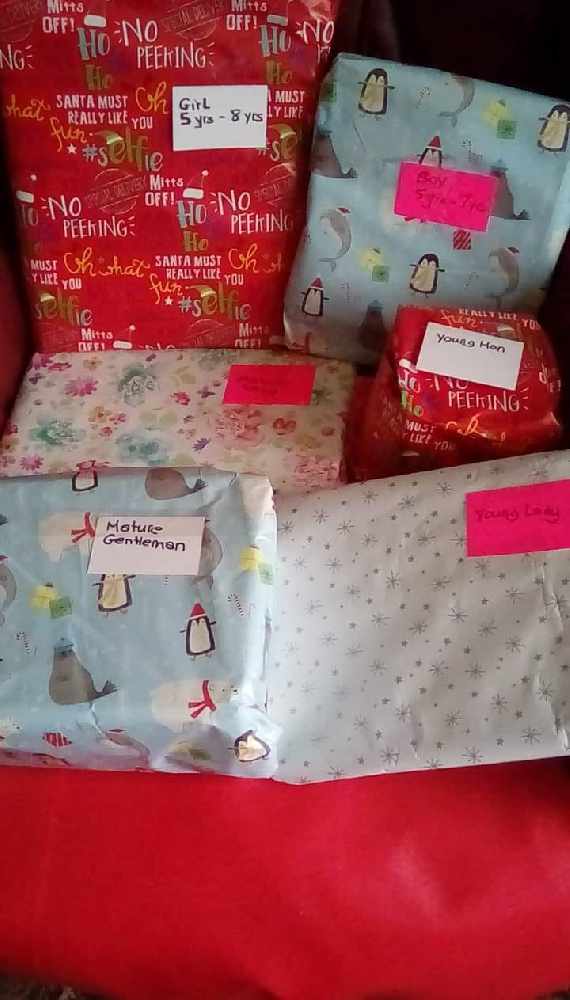 Hyde-based Sandwich Angels are appealing for Christmas parcels to help give a gift to struggling families, as well as elderly and vulnerable people, in Tameside this festive period. 
They have suggested parcels from any of these items: selection boxes, boxes of chocolates, tins of biscuits, toys, ladies gift sets, ladies tights, ladies gloves, mens gift sets, mens gloves, mens socks, children's pyjamas, children's underwear, children's socks or woolly tights, children's sweaters, children's books, and slippers for any age.
Sandwich Angels ask that the items are new and that the parcels are wrapped.
If you are able to put together a parcel, write a note on it detailing what's in the parcel and text 07713 973640 so that the official Sandwich Angels key workers can easily pick them up or they will give you an address to drop them off at if you would prefer.