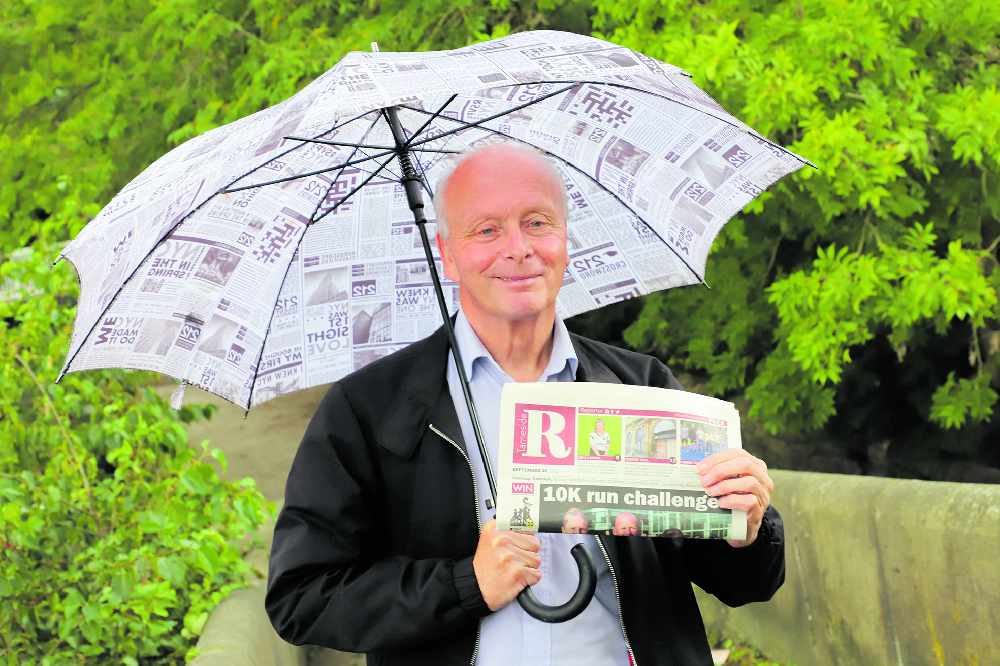 Meet David Biewlawski - our resident weatherman who has been compiling the weekly weather reports for Reporter and Chronicle Newspapers for almost 25 years.
David, from Dukinfield, is also a Britain in Bloom judge. Now in his 60s, he has been studying the weather since he was just 10 years old. While he has been busy recording local data since 1986.
David studied meteorology at Manchester University and with the Open University and has given countless talks and lectures on meteorology and Horticultural Science to interested societies across the north west. He became a member of the Royal Meteorological Society in 2009.
So, with weather phenomena like last year's heatwave and 'Beast from the East' and this year's Indian Summer, what does this autumn and winter have in store?
Well, David's advice is to wrap up warm - with the odds looking good for a white Christmas, although David will be back later in the year with predictions about that nearer the time.
"In my view the coming autumn and winter will buck the recent trend of the last three years, in that a number of factors are hinting at a colder than normal winter," says David.
"This autumn and winter will also be remembered for its severe winds.
"There will be cold, snowy conditions with only brief mild interludes.
"But as a point of interest it's during these mild interludes that storm force winds are likely to develop, especially during the October period and again in January.
"Late December and January will be very cold with snow in many areas," adds David.
February though will be a mix of wet and windy, but milder conditions, with some snow at times.
"My reasoning is based on a number of scientific factors namely the position of the Quasibiennial wind system in the upper atmosphere, low sunspot numbers, warmer than normal north Atlantic sea temperatures and the Jet stream being disrupted further south allowing cold Siberian to arrive from the east," explains David.
"In making the above assessments, I have also evaluated my own daily temperature records which I began recording in September 1986."