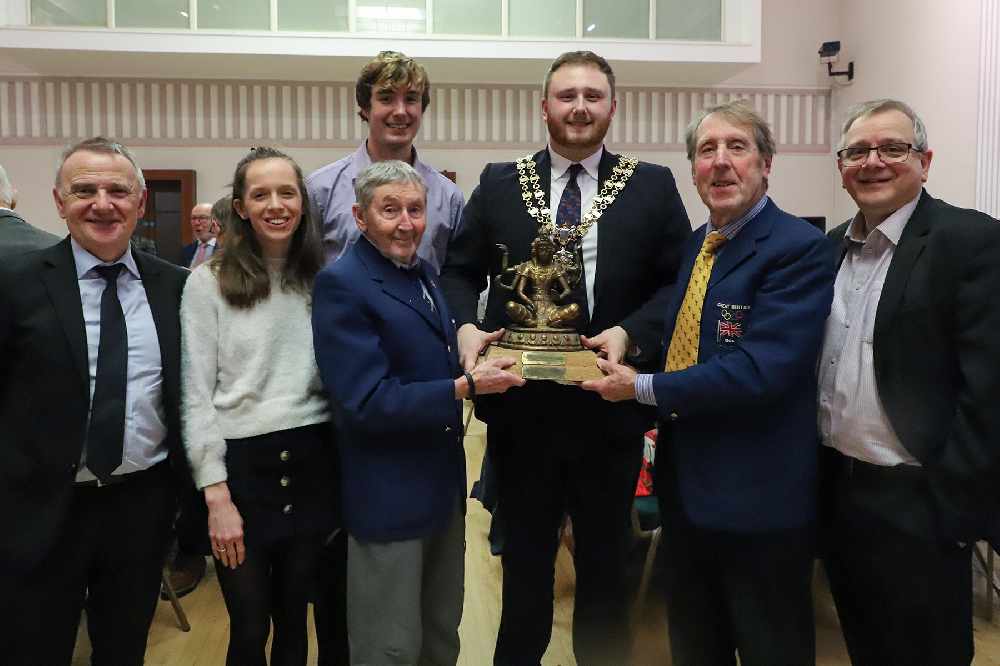 Running legend Dr Ron Hill MBE has been presented with Tameside's Freedom of the Borough accolade, at a glittering ceremony staged at Dukinfield Town Hall.
Around 200 colleagues and associates along with dignitaries, close friends and family and special guests, including former Olympic and Commonwealth 800m runner Diane Modahl MBE, were all present to witness the presentation last Wednesday evening.
The Civic Mayor of Tameside Cllr Leigh Drennan had the honour of leading Ron into the hall before Cllr Brenda Warrington, the executive leader of Tameside Council, presented an inscribed armada dish to the 'running man' to celebrate his status as the latest freeman of the borough.
Thanking Ron, The Mayor declared: "The Freedom of the Borough is reserved for a very select few who have brought honour to our borough.
"It is a much deserved honour for you Ron, a man whose name is known not just in Britain, but across the world for your sporting prowess, your innovation, and your success in business."
Speakers included former race director of the Tour of Tameside Peter Hawley and chief executive of Sports Tours International Chris Bird, who both shared their many memories and the amazing accomplishments of Ron the runner and businessman.
As a thank you to the inspiration Ron has been to so many, Chris - who is also executive chairman of Quest Media Network - pledged to donate £5,000 each year in the name of Ron Hill to potential school children and young runners across Tameside to help them achieve their goals.
Ron was also presented with a surprise trophy he had brought back from the Tokyo Olympics in 1964 which had subsequently been donated to Manchester University.
A clip of a film created for Ron last year - available to watch on YouTube - was also screened.
Images by Nigel Wood