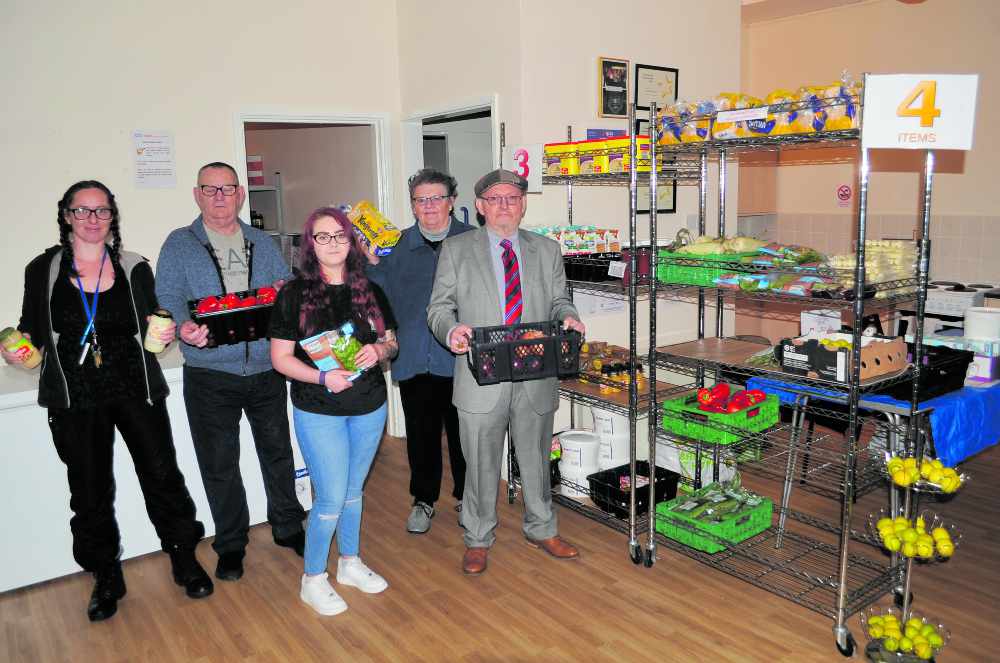 A food pantry in Dukinfield is appealing to anyone in Tameside who might be struggling in the run up to Christmas to let them know that help is at hand. 
Unlike some food banks, the pantry is not means-tested. It's open to everyone who may need it; all customers need to do is take some ID, a carrier bag and £3 to choose from the pantry's goods, which are donated through Fairshare - the UK's largest charity fighting hunger and food waste.
The pantry has been open for a few years and currently helps around 60 people a week. But volunteers (pictured) want to reach out to help as many people as possible.
It's based at 2 Wellington Parade, opposite Dukinfield Methodist Church, and is open from 9am-noon every Tuesday, including Christmas Eve and New Year's Eve.
For more information or if you would like to make a donation to Dukinfield Pantry, you can call 07716 080825.