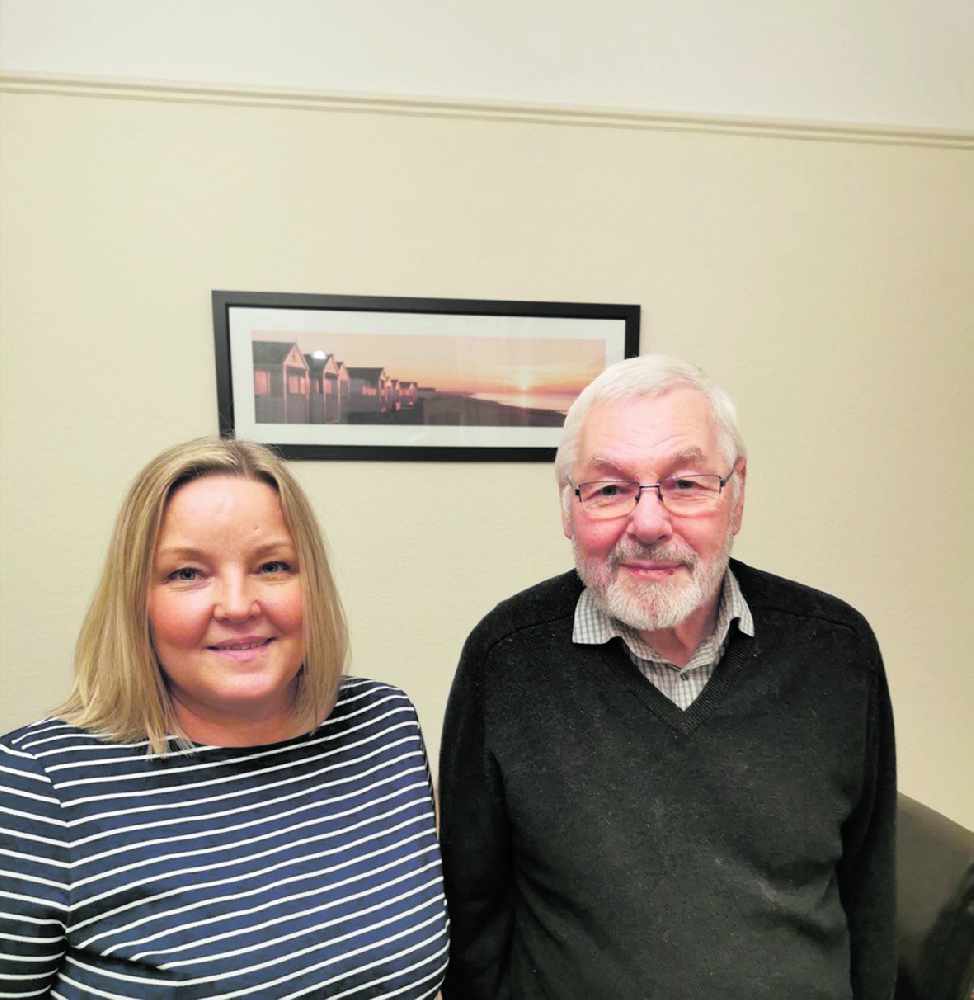 When Tony Hadfield heard about the scheme to buy a tree to support Tameside Hospital's Scanner Appeal he thought it the perfect way to say thank you to those who had saved his life.
Tony, 73, and a great grandad from Stalybridge, has become the first person to buy his tree as the hospital takes delivery this week of hundreds of native saplings of hawthorn, silver birch, rowan, wild cherry and oak.
He learned of the idea from his daughter, Emma Ellison who is a Practice Development Midwife at the Trust.
She told him that he would be not only supporting the Scanner Appeal but helping to reduce levels of air pollution in the area - and he was delighted to help.
Emma, who has worked at the Trust for 32 years as both a nurse and midwife, says scans revealed her dad, a retired boss of a local building company, had bowel cancer earlier in the year.
But an operation at Tameside successfully removed the disease and he was given the all clear just before the country went into lockdown in the spring.
"The cancer diagnosis was a complete surprise as my dad had no symptoms, but he is a very positive person and with my mum, Margaret, was so grateful for the wonderful care and attention he received from my colleagues that they wanted to make a donation.
"They have two grandchildren, Robert and Gabrielle and a great granddaughter, Rosie, with another baby due soon, so plenty to look forward to. Buying a tree was the ideal way to show their appreciation."
The NHS Trust is the first in the UK to be working in partnership with The Woodland Trust to help reduce the carbon footprint around its hospital grounds – and the wider community.
Tameside Hospital's Chief Executive Karen James says the Trust is asking people to make a donation or a pledge of support for the £1million Scanner Appeal and, in return, take delivery of one or more of the trees.
She explains: "We particularly want to reach out to local schools, colleges and care homes and we have the support of our Civic Mayor, Cllr Janet Cooper, who has kindly chosen the appeal as one of her official charities.
"Every year hundreds, possibly thousands, of people come through the doors of our hospitals with conditions caused or exacerbated by air pollution, including asthma, stroke, cardiovascular disease, lung cancer, diabetes and premature birth.
"We are determined to become a clean air hospital by reducing levels of air pollution and helping people protect their health.
"And we also desperately need a CT Scanner to prevent and detect illnesses and disease in our patients.
"We hope you will agree that this precious resource of native saplings, courtesy of The Woodland Trust, helps us go some way to achieving both ambitions."
To buy a tree you can email Kate Leadbetter, Head of Fundraising, at kate.leadbetter@tgh.nhs.uk
Once your order is accepted then card donations can be made by telephone to the Trust's Cashiers Department on 0161 922 6033, or alternatively payment can be either cash or cheque on collection.