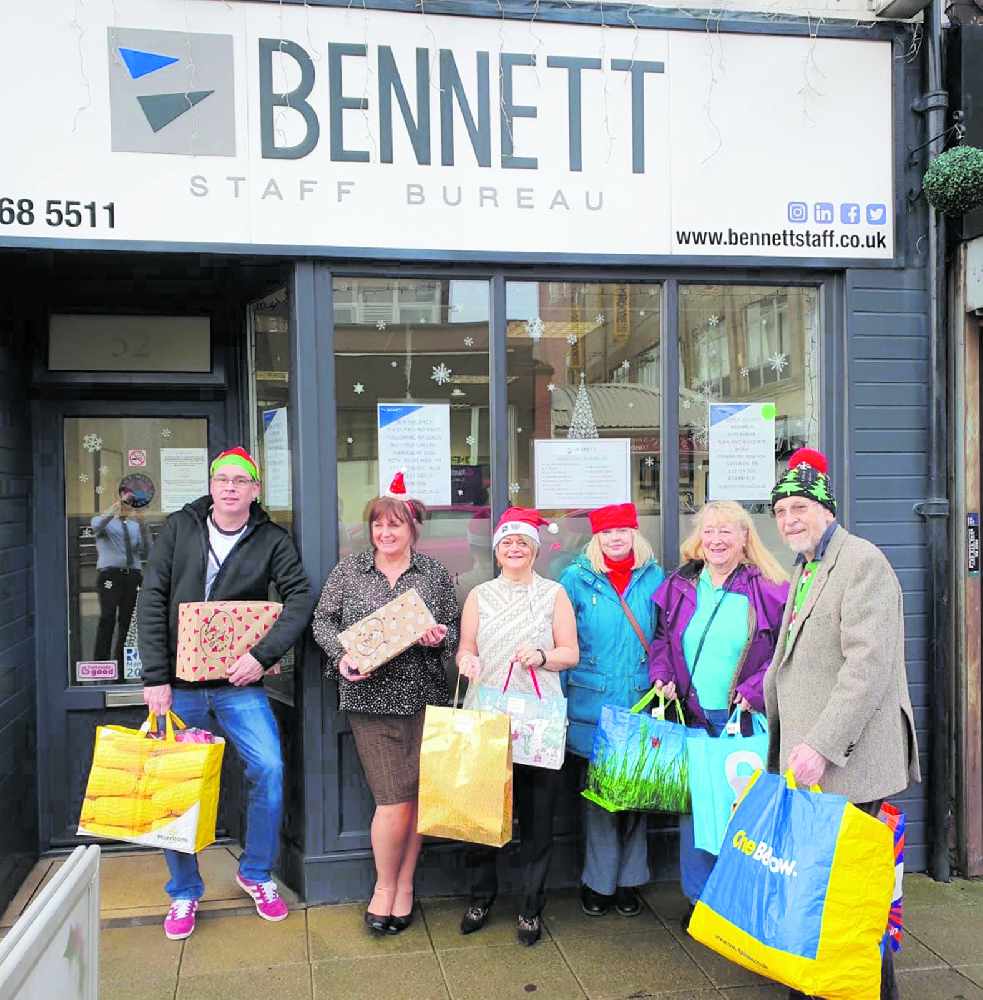 Bennett Staff Bureau in Hyde have collected hundreds of Christmas gifts for Sandwich Angels to help the homeless this festive season.
The business was a drop-off point for Christmas gifts for men, women and children by the public for the community group.
Sandwich Angels make thousands of sandwiches to help feed the homeless every week, but they are also helping struggling families in other ways.
The group's Christina Howard said a big thank you to all involved.
"The support of our caring community was reflected in the three car-loads of presents being distributed around Tameside," she said.
In all, very nearly 250 gifts were donated to Bennett Staff Bureau.
Claire Wolstenholme​, Managing Director at Bennett, said: "We are so humbled to have received more than 240 presents from our local community.
"We would like to thank everyone who donated a gift for the homeless, and people in need.
"These have been delivered personally by staff at Bennett Staff, Sandwich Angels – Christina Howard, Diane Deakin and Cllr Peter Robinson."
Gifts have been received for all ages, plus selection boxes, and even some doggy treats.
The collection continues until Christmas.
Claire added: "We are more than happy to deliver your food, or baby clothes donations. Bear in mind fresh bread needs to be delivered on Wednesday or Thursday morning, they go out the same day.
"Larger items and further clothing needs to be delivered to The Storage Place, Dukinfield, or contact Christina directly on 07713 973640, or contact the team at Bennett Staff on 0161 368 5511."
Main image:
Caring: Staff from Bennett with Christina Howard.