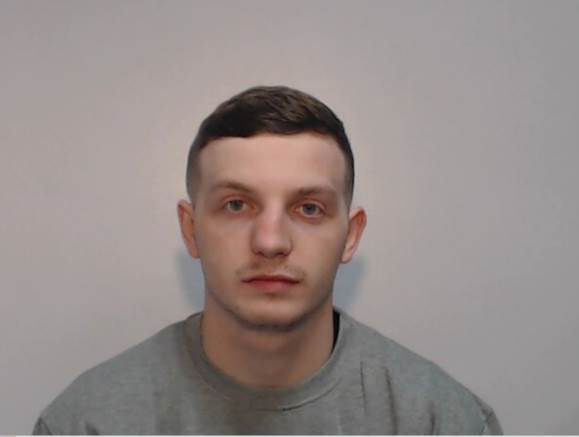 An escaped prisoner from Tameside, who had been at large for 10 days and appeared in a video on social media in which he taunted police, has been caught and charged with a series of offences.
Cody Lowndes (pictured) was due to appear in court on Saturday 11 July but said he was feeling unwell and was instead taken to Tameside Hospital under guard after police consulted with medical professionals.
But, after assaulting a police officer, the 21-year-old managed to escape, which has since prompted a widespread search of the area for him by officers from the Tameside District Tasking Team and GMP's Serious and Organised Crime Group.
Lowndes, of Lakeside Avenue in Ashton, was wanted in connection with two counts of burglary, three counts of theft of a motor vehicle, theft shop lifting, public order, possession of a bladed article, and criminal damage.
Police have now confirmed that Lowndes has been arrested on suspicion of burglary and for escaping lawful custody.
He was found at a hotel in Manchester city centre along with a 19-year-old woman, who was also arrested on suspicion of assisting an offender.
Lowndes has been charged with five counts of burglary, nine counts of theft of a motor vehicle, shoplifting, a Section 4 Public Order Act offence, assault, possession of a bladed article, escaping lawful custody, assaulting a police officer, and two counts of criminal damage.
He has been remanded in custody to appear at Stockport Magistrates Court on Wednesday afternoon (22 July).
Last week, Lowndes appeared in a video on Instagram in which he was taunting officers who were searching for him.
In the clip, a man said: "[first part of sentence cuts off] ...freedom mate?" and Lowdnes replied: "F*** the police".
The man then says: "Oh dear, what's happened to them?" and Lowndes, picking up a pair of handcuffs, replies: "Snapped 'em off."
The man then asks: "Got a message for that copper?" and Lowndes replies: "F*** 'em" before saying "Come and get me the third time."