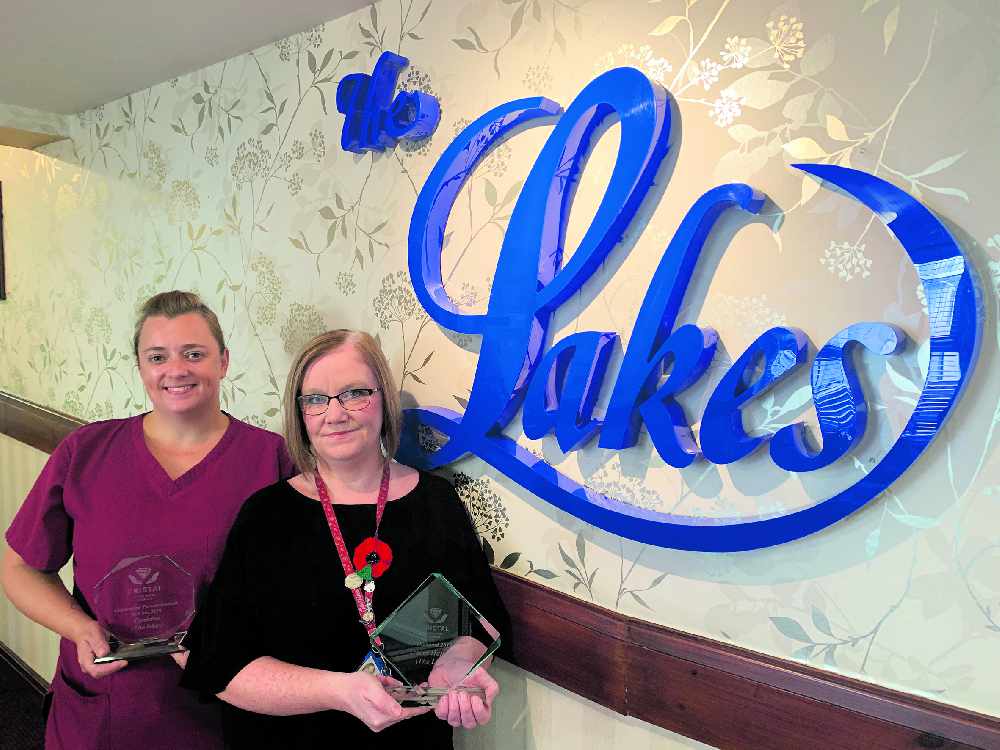 The Lakes Care Centre had double cause for celebration recently after winning two prestigious awards. 
The inaugural 'Celebrating Remarkable Inspirational Stars, Teams and Leaders (CRISTAL) Awards' took place with a glittering ceremony at Dukinfield Town Hall last month.
Residents and their families made nominations in appreciation of the work that takes place in delivering a high quality personalised service in Tameside and Glossop's care homes.
The Lakes were nominated for all but one of the eight awards handed out on the night and won two of them.
The centre's Coniston Suite won the Celebrating Personalisation in Care Award, with unit manager Vicky Roberts accepting the award. The suite is tailored to each individual's needs, with residents having highly personalised care plans.
Then, activities co-ordinator Tracy Hannible was surprised with the Diamond Award, described by CRISTAL as 'a special award for an outstanding nomination that shines brighter than all the rest'.
The award wasn't open to nominations and was chosen by the judges across all categories.
"None of us knew it was coming so it was lovely to win," Tracy said.
"The award is for all the fundraising we've done this year, the activities we do and our residents' trips out. We all had a great night at the awards."