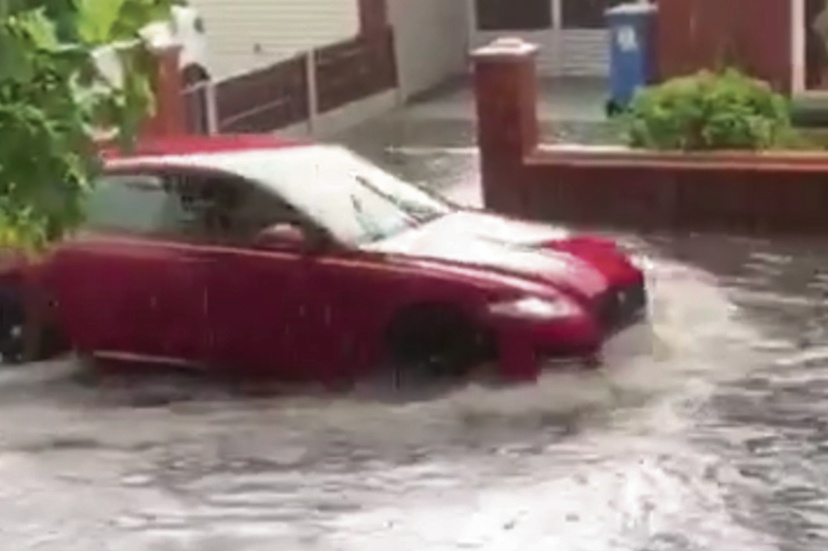 Residents living on a Denton street say they were left fearing for the safety of their homes when flash floods struck last week. 
Blocked gullies on Victoria Street in the town meant that the torrent of rainwater that fell on Tuesday last week quickly flooded the road with water slowly creeping up residents' drives.
The neighbours say leaves and flowers falling from the trees that line their street are to blame for drains becoming blocked.
Some residents have even called for the trees to be removed, but Tameside Council have said they won't be doing that.
Sharon Stokes, a resident of Victoria Street, said: "I love my street. It's a very pretty, tree-lined street, but therein lies the problem. Every year, the trees shed their leaves and lose flowers in the summer, until the drains are blocked and at the first sign of heavy rain, we are flooded. I love trees but these ones are too big for our residential street and they're dangerous."
Despite residents' concerns, they were told by the council that the trees would not be removed, but that they would be on a pruning scheme for this year.
"So on the Tuesday, we had an utter deluge which threatened to come into our homes," Sharon continued.
"It was not helped by the fact we have speed humps in the road, so as traffic went through the water, it was pushed further up our drives.
"I was that concerned that I contacted the fire service, who said they couldn't come out unless the water level was coming into the home and threatening electrics, so they referred me back to the council."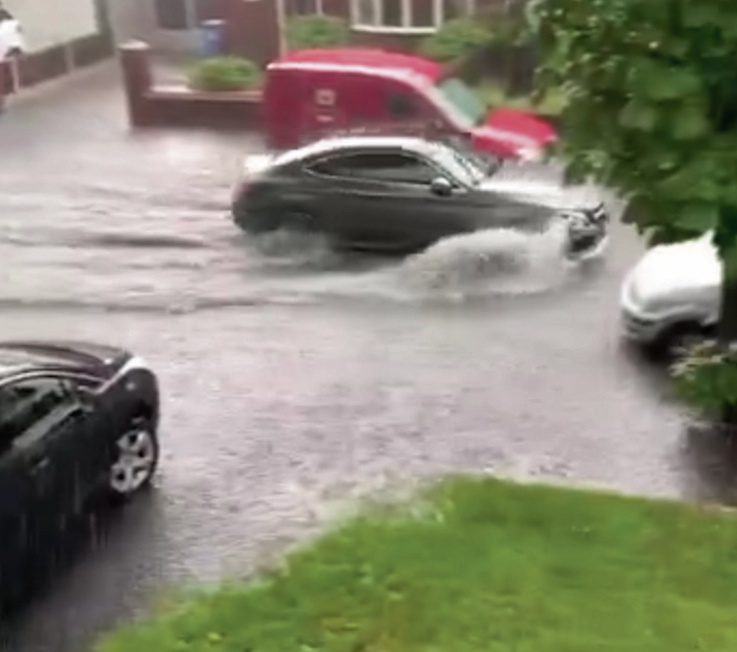 Neighbours on Victoria Street took it upon themselves to try and remedy the situation, attempting to unblock the drains with rods, but to little avail.
Sharon added: "I appreciate the positive values that trees bring to the environment and people's lives but I believe the council should take ownership and responsibility."
Tameside Council say they will not be removing the trees. A council team cleared the gullies last Thursday, after the flood, and the council says they will be keeping a closer eye on Victoria Street in the future.
A Tameside Council spokesperson said: "Our Gully Cleansing Team attended the location last Thursday and cleared the grids, while United Utilities also attended to deal with an issue that was causing the gullies to surcharge.
"We will keep a check on these gullies and our hotspot sweeper will also give the area extra attention.
"We would not remove highly-valued trees such as these, which have environmental benefits, because of a rare event and pruning leaves to prevent them dropping in severe weather wouldn't help, as the trees would just grow extra leaves.
"Information about reporting a blocked gully can be found at www.tameside.gov.uk/gullies and information about reporting issues with trees can be found at www.tameside.gov.uk/trees/faqs."