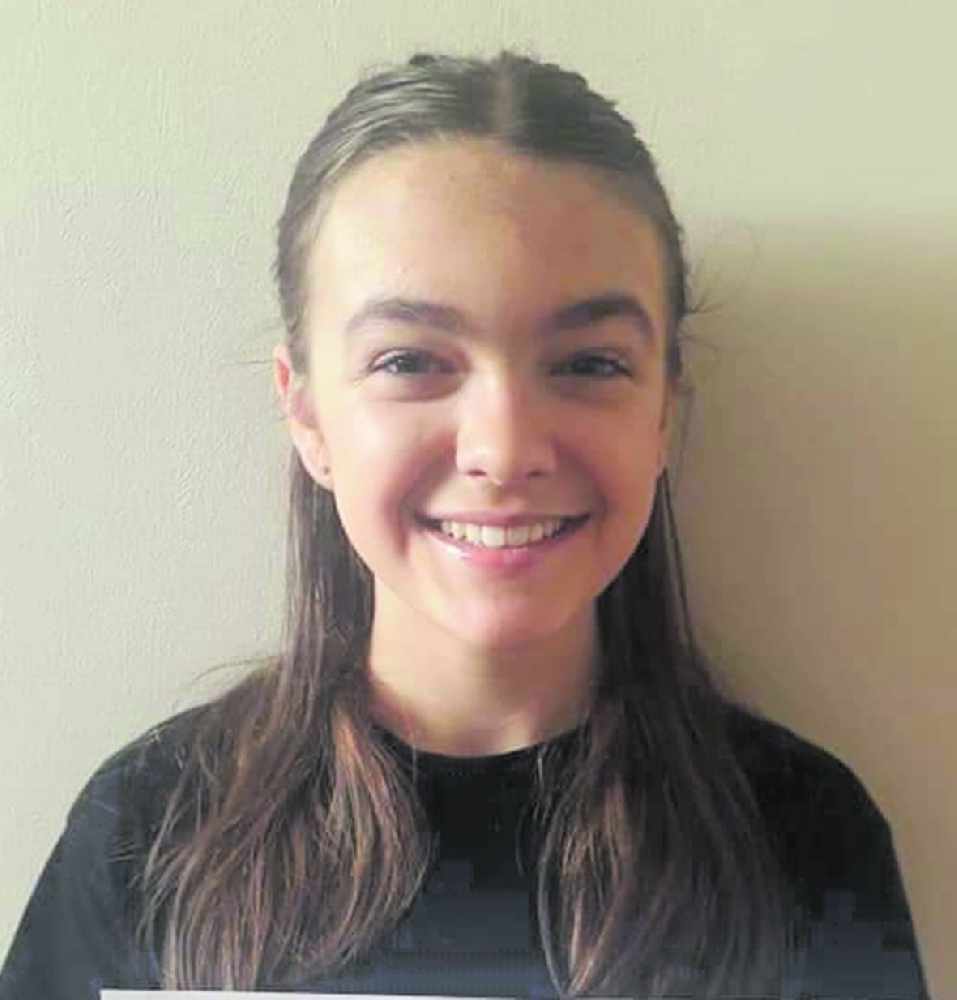 Daisy Dewsnap, 15, lives in Mossley and attends Saddleworth School. A Year 10 student, Daisy offers advice for primary pupils who will be transitioning to secondary schools after the summer holidays this September...
With September approaching, there will be a large focus on transitions from primary school to secondary school.
There will be new classes to adjust to, new teachers, a whole new environment… it can all be very daunting so I wanted to write an article for those preparing to leave primary school to try and clear up any fears and build up some excitement for this next chapter.
If I had to sum up starting secondary school in three words they would be: fun, exciting and challenging.
It can be extremely nerve-racking and disconcerting as well, but these feelings will only be temporary.
When I finished primary school I was petrified of going to secondary school: all of those older children, a whole new normal to adjust to, the independence, making new friends, getting lost, remembering all of my homework, detentions. In my head, I had built up a picture of a huge, austere school where you had to do everything right and you would never be able to find your way around.
But after I'd started and throughout the year I realised that this picture I'd created couldn't be further from the truth and, in reality, it really wasn't overly scary.
After quarantine, I understand that you will be even more unsure because nothing is definite and we really can't predict what will happen in terms of lockdown. Will there be an induction day? Will everyone start on the same day? Will class sizes be reduced drastically?
My first tip is don't believe every stereotype you hear. I can't emphasize this enough as it is something that I wish I'd listened to.
Teenagers generally get lots of bad press and are frequently put in a bad light on social media. There have been many occasions where I have been part of a large group on a school trip and comments have been made about the behaviour of 'everyone' or 'all of us'.
Youths are often categorized and seen as 'rowdy' or 'intimidating' but I can reassure you that this isn't true. It is only a very small minority of them!
This was my main fear when starting secondary school and I was anxious about how the students in older years would act because I'd heard lots of fabricated stories about how unapproachable and bolshy they were. Don't be scared of approaching students from older years if you're not sure where you're going.
My second tip is to work hard right from the start, this will make things much easier as you progress further towards you GCSEs in your final year. Ask for help when you don't understand things, don't leave things until the last minute, stay organised.
The next tip is to get involved – there will be so many extra-curricular activities on offer so you may as well make the most of these and take part in as many as you can do! These will give you lots of extra opportunities, as well as complimenting the academic work you do within school (they also look great on your CV and demonstrate skills such as commitment).
My fourth tip is talk to someone about anything you're worried about, discuss what it is that's making you nervous and this will definitely help to get it off your chest.
On my first day of school, our form tutor got us all to write out our worries for high school on a post it note and stick it to the wall anonymously, then she worked her way through them and explained why each one really wasn't that scary. This really helped to calm my nerves so I would definitely recommend doing this or something similar!
My last tip is to just be yourself. This is the most important one, I can't stress it enough!! You'll definitely feel the benefit later on if you've avoided trying to be someone you're not and it'll be so much easier for you.
At first, everyone wants to be liked. Everyone wants to be accepted. But by Year 9, various friendship groups have been established and you have nothing to prove to anyone. So don't try to change yourself because, I promise, you'll regret it later on.
One of the most exciting things about starting secondary school is all of the new lessons. Each lesson is in a different part of the school, with a different teacher. There's new equipment needed for each lesson, equipment you might not have even heard of before! I found this fun because I'd only ever had lessons in one classroom at primary school and it was always with the same teacher too.
Going to secondary school is also a new level of independence, maybe you're going to stay in the house on your own or catch a bus to school by yourself? I was quite nervous for this at first and didn't want to just be dropped in at the deep end. But I can assure you that you're definitely not; there will be other people catching the same bus as you or walking the route you walk and everyone is in the same situation. All of your year group will feel the same so you're not alone!
Secondary school really isn't as scary as it is made out to be. After the first few weeks you will have adjusted to everything and it will be fine for you. It's just finding your feet first that makes you a bit anxious but there are teachers to help you and your new friends will support you and experience it along the way with you. Starting Year 7 is like a roller coaster with lots of ups and a few downs, but I really enjoyed it and I am much more confident and happy now going into Year 11. I'm sure you will enjoy it too and you'll look back in years to come and realise how much high school has made you mature and grow as a person.