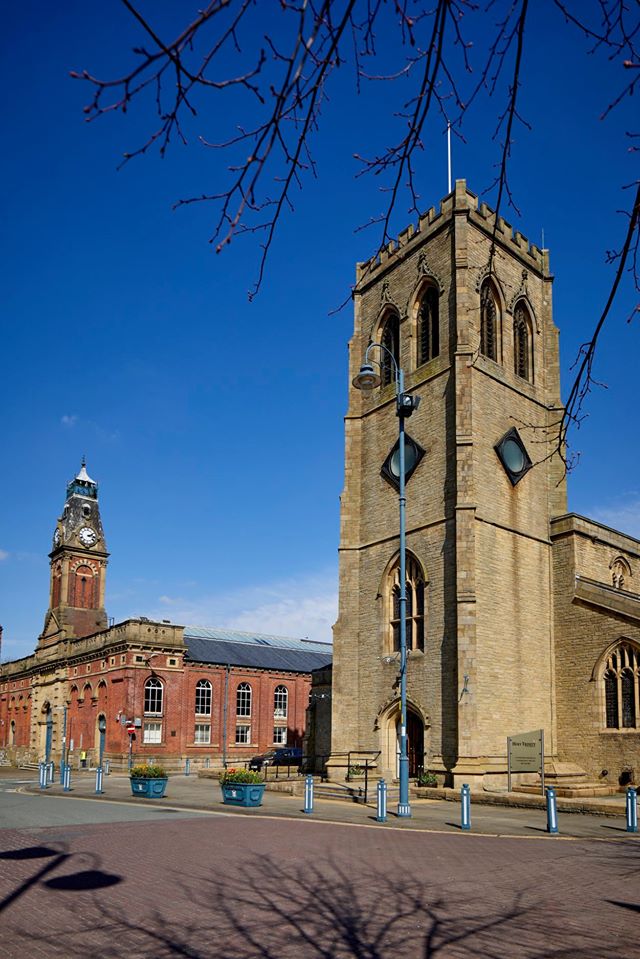 Tameside Council has said it has formally agreed to double the investment being put into Stalybridge town centre.
Following a meeting of its Executive Cabinet last week, the authority say it has shown its commitment to investing in the town by formally agreeing to match fund the successful application to Historic England's High Street Heritage Action Zone initiative.
With the final outcome of the bid due at the end of March, the council could receive up to £1.27 million of funding, meaning a combined total of £2.54 million could be invested into the town centre.
After several months of talks and consultations, the council say it is now preparing to move forward with the additional investment in Stalybridge, through the Greater Manchester Town Centre Challenge.
The authority's executive cabinet was shown an action plan that will soon make it possible to start turning ideas into reality.
Members also saw the findings of a questionnaire, which asked the public what they would like to see in Stalybridge.
Suggestions included more support for shops and businesses, a river walkway, cultural and arts activities, new cycling routes, and a cleaner, brighter environment.
The money has been earmarked for a range of projects including a shop-front grants scheme, community engagement, more town-centre events to follow on from the lantern parade and cycling festival, and a look at the possibilities offered by the civic hall and Astley Cheetham Art Gallery.
This follows on from work already under way to look at repurposing space in the town and to create a heritage walk from the railway station, along Market Street, and towards Armentieres Square.
Stalybridge was put forward as Tameside's entry when metro mayor Andy Burnham launched his Greater Manchester Town Centre Challenge two years ago. It's an ambitious scheme to regenerate urban centres across the city region by raising their profile so they have a better chance of attracting investment.
The plan is being implemented with the help of the Stalybridge Town Centre Challenge Board - a working group comprised of local representatives.
Cllr Oliver Ryan, Tameside Council's executive member for finance and economic growth, commented: "Stalybridge has so much to offer. As the people who answered our questionnaires were quick to point out, it's steeped in history, has a unique riverside location, excellent transport links, and is ideally placed for access to Manchester city centre and the countryside.
"We're looking at lots of intriguing ideas. Last summer's highly successful festival of culture, when the Royal Exchange staged performances at a pop-up theatre called The Den, demonstrated how much culture means to the town.
"The package we're putting together represents a real vote of confidence in Stalybridge. I'm very excited about the town's future and I'm sure the residents will be too when our plans are finalised."
Jonathan Reynolds, MP for Stalybridge and Hyde, said: "A strategy like this is what I want for every town in Tameside, but especially for Stalybridge and Hyde town centres which both need a long-term reinvention towards greater leisure and housing use alongside the traditional retail offer.
"In my view councils don't have anywhere near the powers they need to sort town centres out quickly – they don't own the shops, set the business rates, or even have the planning powers to limit some premises from changing their use. However, by setting out a long-term plan and working with the private sector they can make a big difference. The conversion of the burnt out Casablancas site to a thriving residential block in the centre of Stalybridge is a great example of what can be done, though even that wasn't easy to deliver.
"What I like in this plan is a series of detailed action points going forward. Alongside the planned redevelopment of the old clinic site, the old police station, Castle Street and Stalybridge West (the land behind the station) I am feeling optimistic about the future. I really believe the town centre could be fantastic."
READ MORE: Stalybridge Civic Hall could become another Altrincham Market