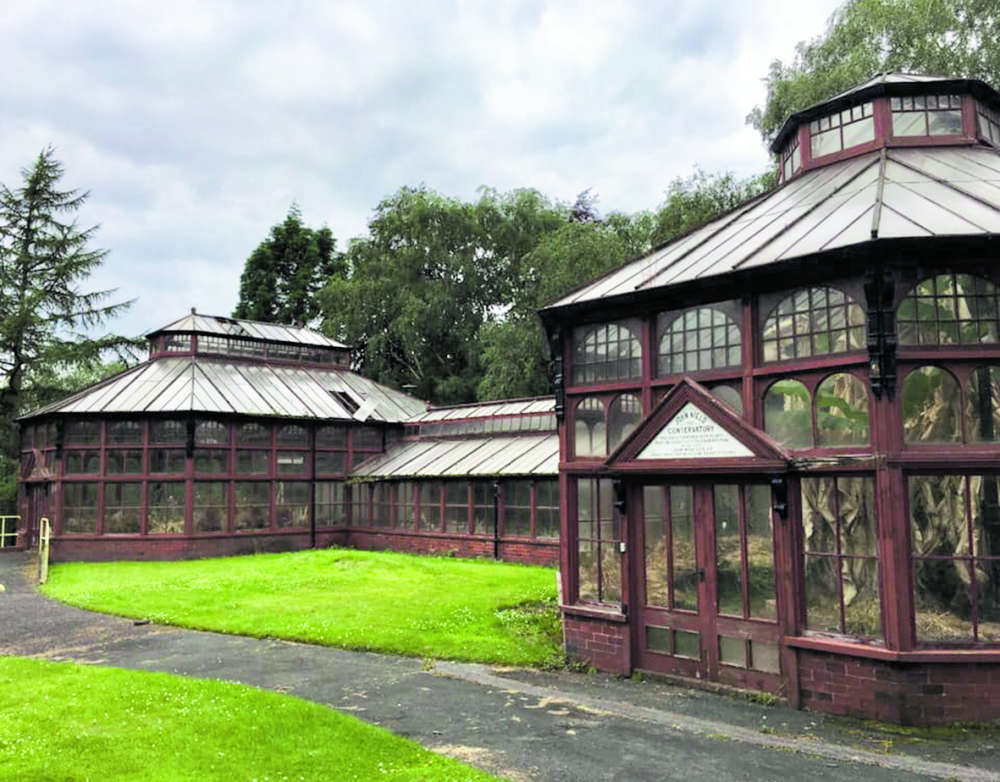 FUTURE HOPES: The John Nield Conservatory in Stamford Park.
The Save Stamford Park Conservatory Group is now tantalisingly close to raising the money they need to fund an investigation of the historic structure.
As we announced recently, Quest Media Network chair Chris Bird pledged £5,000 to the cause, meaning 'The Save Stamford Park Conservatory Group' needed to raise the first £5,000 required.
That figure is now closer than ever, with a number of fundraisers aimed at getting them over the line.
They are holding a raffle via their Facebook group and are still selling memberships to their 'Friends of Stamford Park' group, where members will get a chance to vote on projects and ideas as they move forward with their plans.
This week, they announced two projects that are set to begin shortly, with the hope that they will move to the conservatory once it has been 'saved'.
The first is a communal garden, where people will be encouraged to come along and learn the joy of growing.
Taking place at the Big Local Hub in Ridge Hill, Stalybridge, the glass houses will be used to plant flowers and herbs, which will hopefully be sold at fairs and markets later down the line.
Jane Whittaker, chair of the group, says that every little helps when it comes to fundraising.
"It's all about the fundraising, so everything we do, every project we do, we try and add a kind of entrepreneurial flair so it does generate some funds.
"It's not masses of amounts, selling bits of herbs and flowers, but every little helps."
The gardens at the Big Local Hub will also allow them to launch their GermaDojo project, which aims to teach youngsters about the basics of germinating seeds and growing plants.
Jane said: "The project is to introduce germination to young children.
"We're hoping to link in with some child care groups or nursery groups to teach them the art of germination. We'd welcome any of those groups to get in touch with us and we can plan a project for them."
Anyone who would like more information on their campaign or projects is welcome to join the Facebook group 'Save Stamford Park Conservatory' or email JohnNieldConservatory@gmail.com
Read more from the Tameside Reporter
Click here for more of the latest news
Click here to read the latest edition of the paper online
Click here to find out where you can pick up a copy of the paper