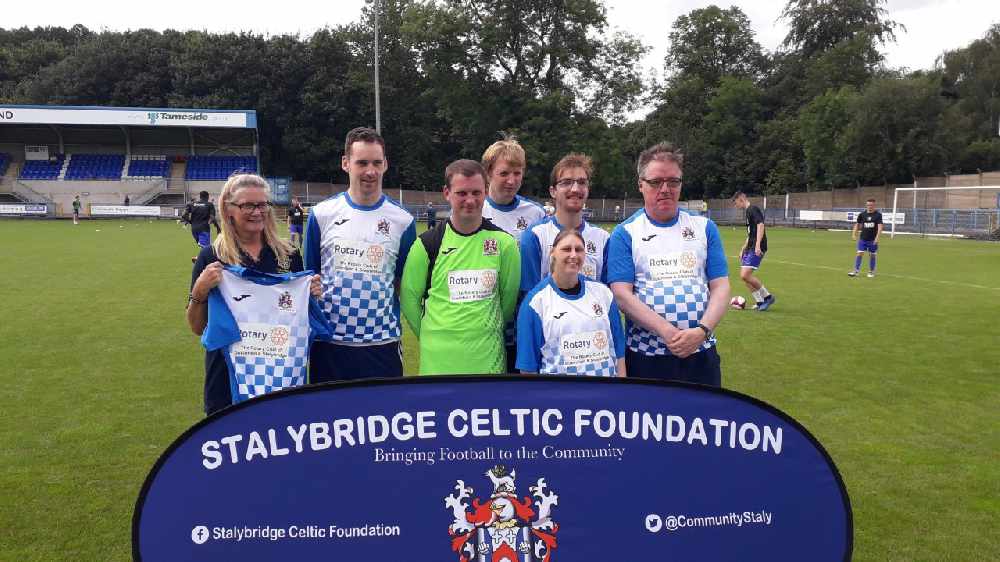 Stalybridge Celtic Foundation have received financial backing from the Dukinfield and Stalybridge Rotary Club.
As part of the sponsorship, Stalybridge Celtic Blues - one of the club's adult PAN-disability teams - will be competing a new strip.
The squad will be competing in the new strip in time for the new season in the Cheshire East Ability Counts League. The players will be hoping to replicate the success of last season, in which they won the League One Division.
Stephen Gilligan, President of The Rotary Club of Dukinfield and Stalybridge said: "The Rotary Club of Dukinfield and Stalybridge is proud to sponsor the Stalybridge Celtic Blues this season and wish them the best of luck in the season ahead. Our members will try to get along to as many games as possible this season to cheer on the blues and look forward to a long relationship with the Stalybridge Celtic Community team."
Stalybridge Celtic Foundation Community Officer, Mike Smith, said: "We are very grateful to the Dukinfield & Stalybridge Rotary Club for a terrific gesture to sponsor our Blues Team in their games next season, they look very smart indeed, a massive thank you to Stephen and Judi for making it happen".
Picture: The squad's new kit, previewed ahead of the pre-season friendly against Marine at Bower Fold.