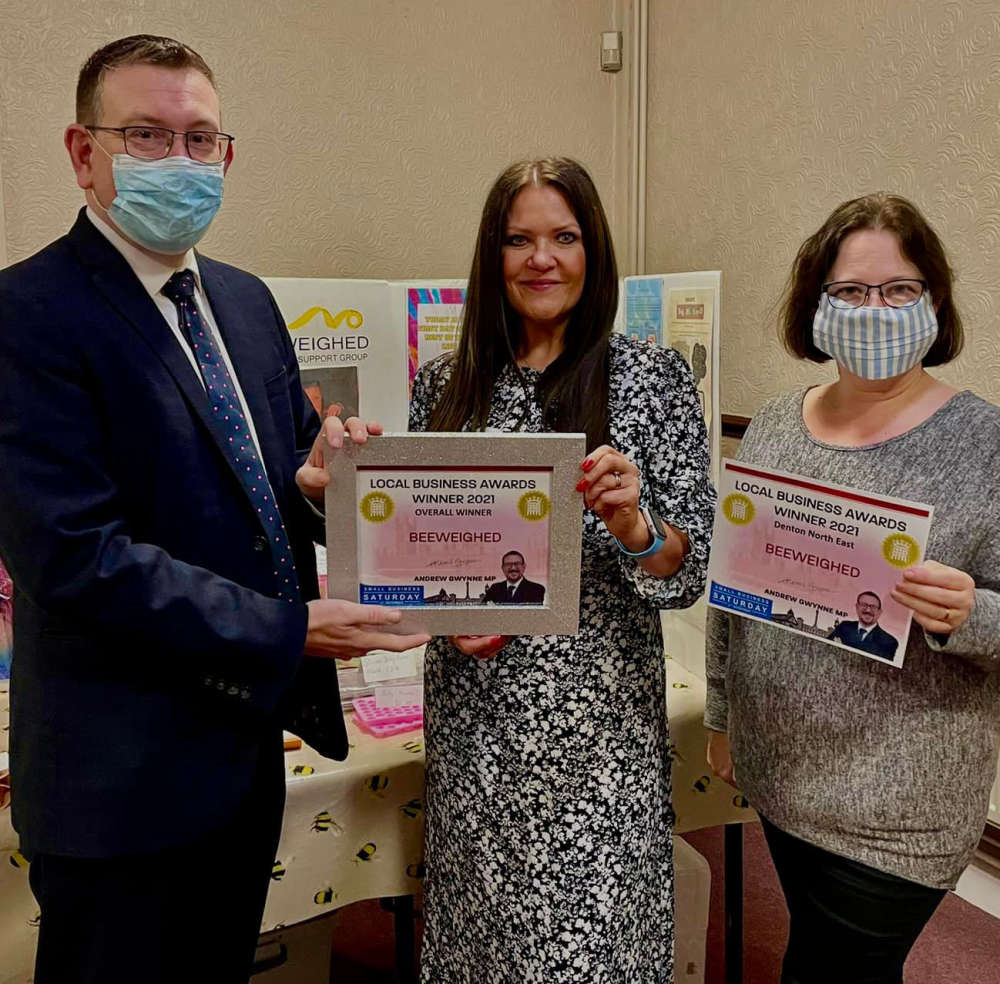 Denton's MP led a celebration of local businesses this weekend as he announced the winners of his annual Local Business Awards.
Andrew Gwynne MP organises the competition each year to celebrate the entrepreneurs in the community.
The awards have been running for several years now and invite local residents to get involved and nominate their favourite businesses.
This years edition saw more than 4,000 nominations for 300 businesses.
Gwynne announced the winners and runners up on Small Business Saturday, and toured his constituency to hand out the prizes.
Gwynne MP paid tribute to the businesses, saying: "I would just like to take a moment to say a massive well done to all the local businesses across Denton and Reddish who were nominated, and thanks to the thousands of people who voted for their favourites. There can only be seven winners and seven runners-up, but the reality is every business nominated is a winner.
"These awards are a bit of fun, but also showcase the exceptional businesses we have right across the area, and each year I'm blown away by the ingenuity, drive, and quality of our local businesses.
"So, I would encourage everyone to support local businesses as much as they can, they really are the lifeblood of our community.
OVERALL WINNER: BEEWEIGHED
OVERALL RUNNER-UP: Tranquility Cosmetics.
(Both also Denton NE Winner and Runner-up)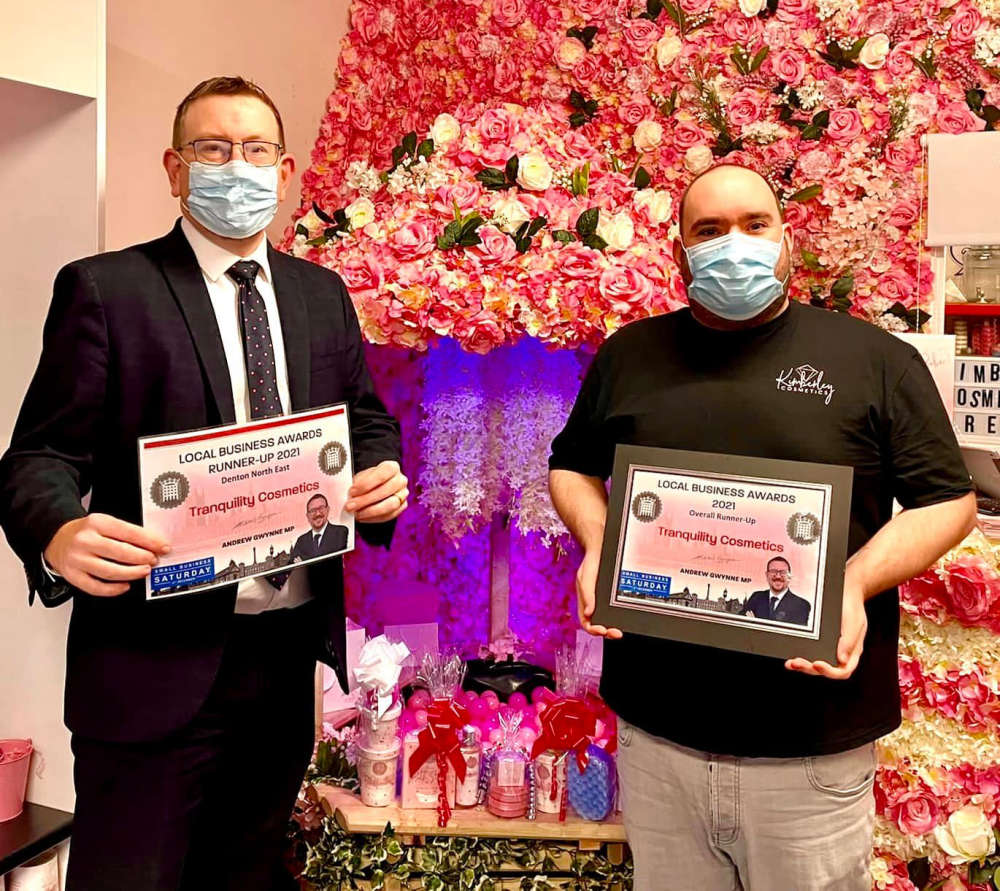 Audenshaw:
Winner: Stamford House Hair & Beauty
Runner-up: Black Hills Café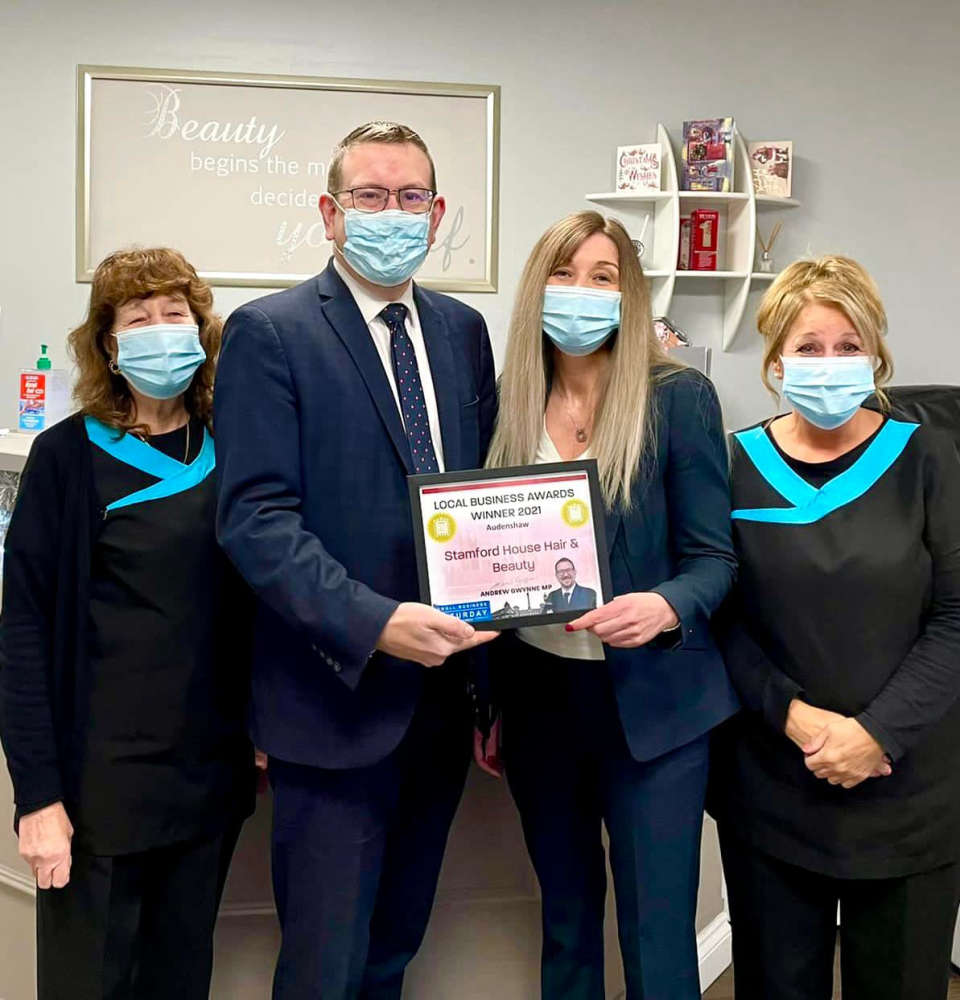 Denton South
Winner: The Dining Room, Haughton Green
Runner-Up: BeeRogi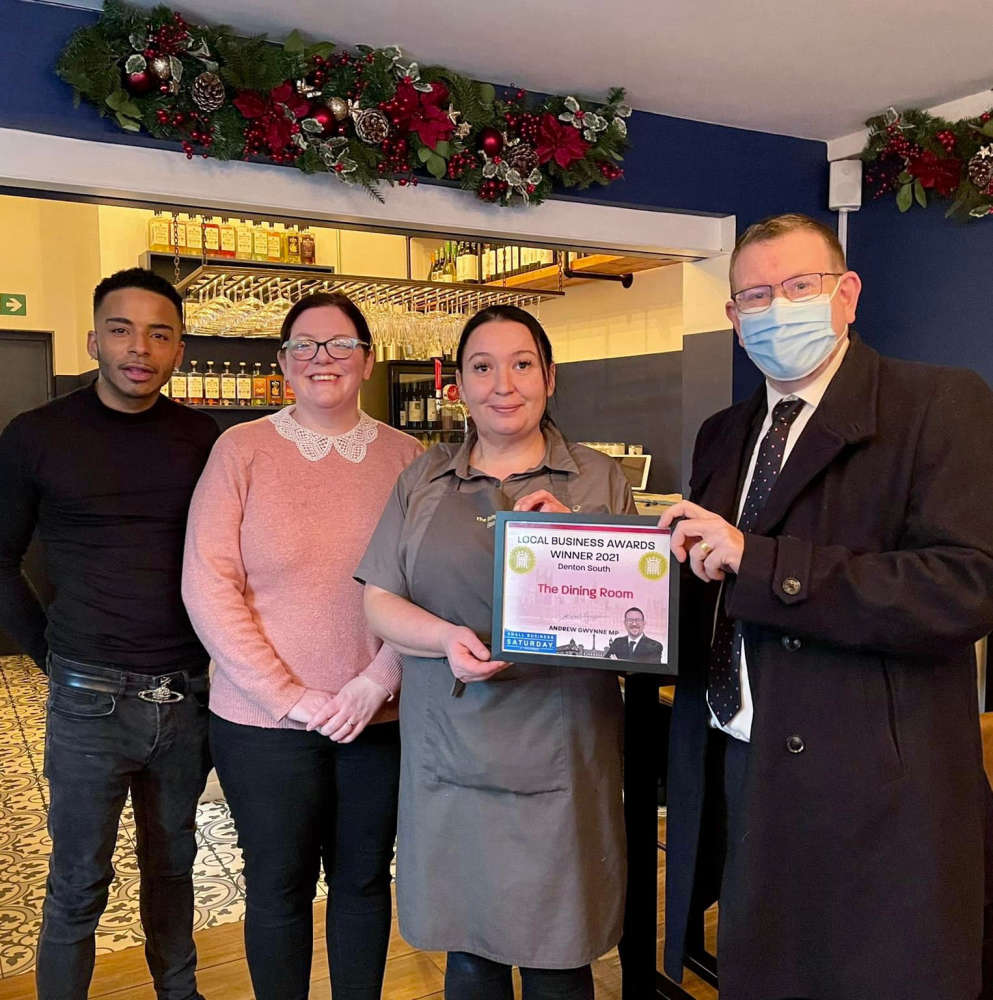 Denton West
Winner: FleurDeFillu
Runner-Up: Karen's Hair Design and Beauty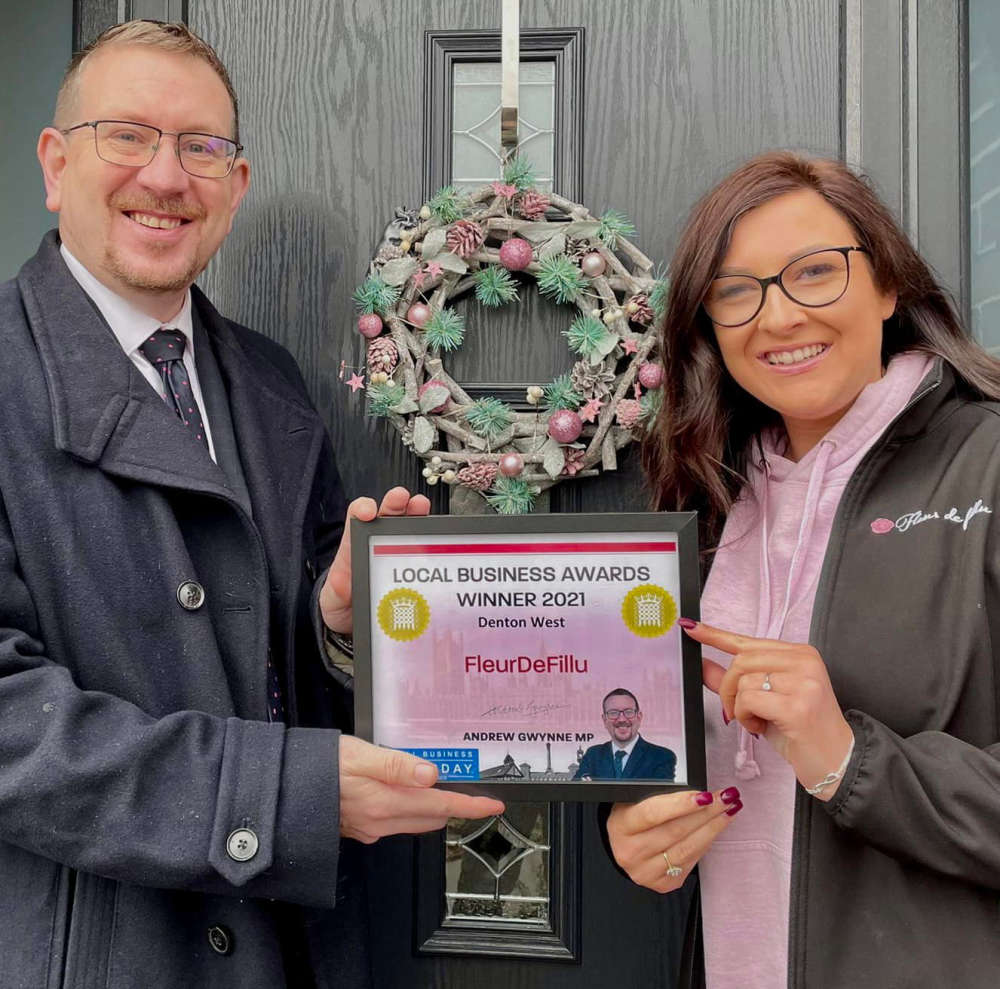 Dukinfield
Winner: Platform Personal Training Gym
Runner-Up: Domingo Pizza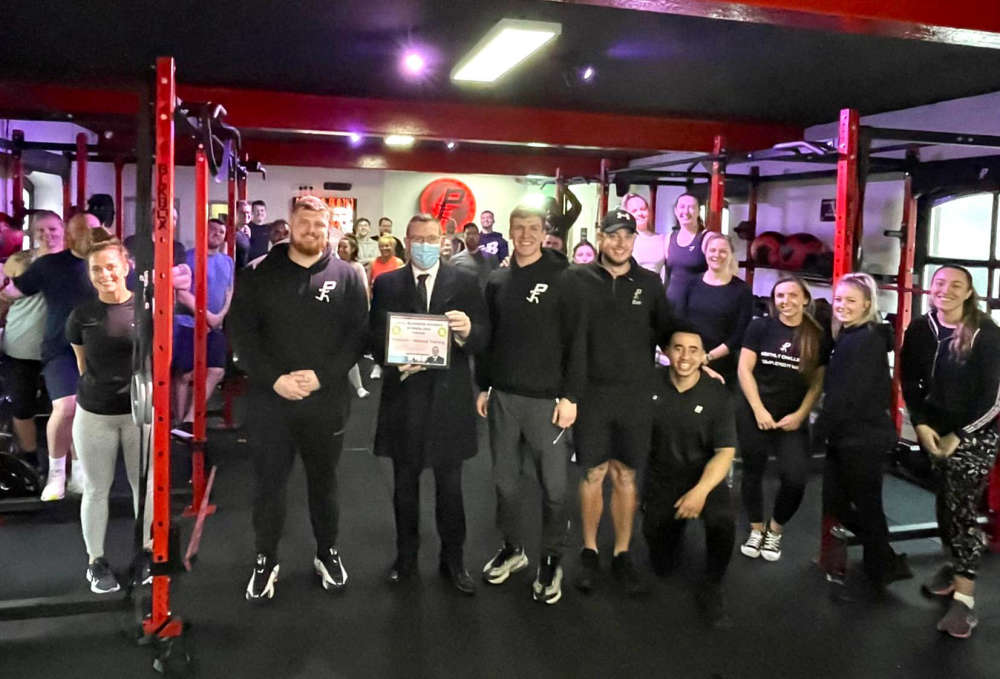 Reddish North
Winner: Kitty's Kitchen
Runner-Up: Hair Kraft
Reddish South
Winner: Manchester Princess Parties
Runner-up: GlassHouse Male Image and Grooming