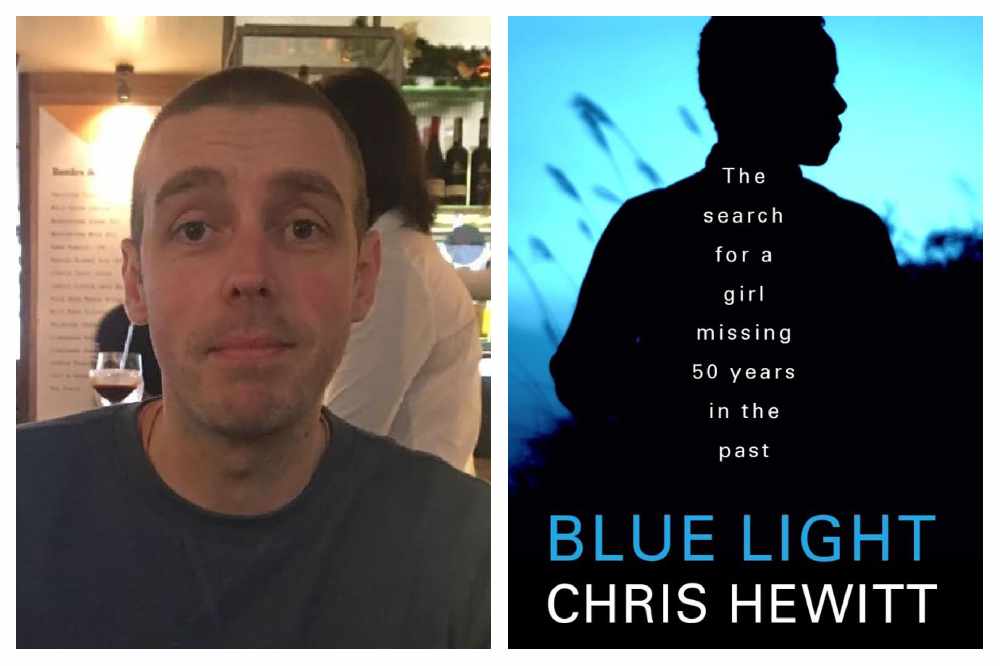 A Tameside Hospital staff member who is also a self-published author in his spare time has released a new book - which is different to anything he's written before. 
Chris Hewitt, from Audenshaw, has worked in the Stores department at the Ashton-based hospital for over 10 years.
He started writing his own spoof blog called the Manchester Insider, which satirises about his home city Manchester. One blog post in the summer of 2016 about Nando's closing all of its restaurants if the UK left the European Union went viral with 1.3 million reads, its own hashtag on Twitter and national media coverage.
The 38-year-old then turned his hand to writing three books for younger children entitled Saving Christmas, The Book of Doom, and Paws - which he has also called The Curly Trilogy after the hair of the main character Sophia - which is based on Chris's niece.
But his new offering 'Blue Light' is a young adult sci-fi novel which he finally adapted earlier this year, after initially writing it a decade ago. Published at the start of this month, it incorporates Chris's love of science fiction and time travel.
He told us: "The inspiration was a love of science fiction, especially time travel and authors such as Blake Crouch. I wrote a first draft ten years ago when recovering from a road traffic accident, and it was only after completing the trilogy of children's books that I decided to dig out the draft and have a re-write.
"I felt I'd taken the children's books as far as I could, although I had more adventures in mind. Coming off the back of three primary school age books, I thought a change of tone and audience would be a challenge.
"I wanted to test my writing skills and get out of my comfort zone. Blue Light is far darker and jumps across two different times, but at the heart of it there's a teenager placed in a situation not of his choosing, helping to try and change the future. I wanted to look at how his young adult life in the future differs to similar lives now."
The book is about a 16-year-old called Aaron, a thief in an era of advanced technology developed from the collapse of space travel, who finds himself the survivor of a robbery gone wrong.
Facing years in a prison he'll never survive, his fate appears sealed until a doctor, backed by a mysterious facility, offers him a way out. Aaron journeys back through time to a fading town whose restless youth desperately crave escape. A girl believed runaway, the catalyst for events 50 years later, must be found.
If sci-fi is your thing and you want to get hold of a copy, the 184-page novel is available on Amazon in paperback for £4.99 and you can find it by clicking here.
Main image:
Chris and the cover of his new Blue Light novel.