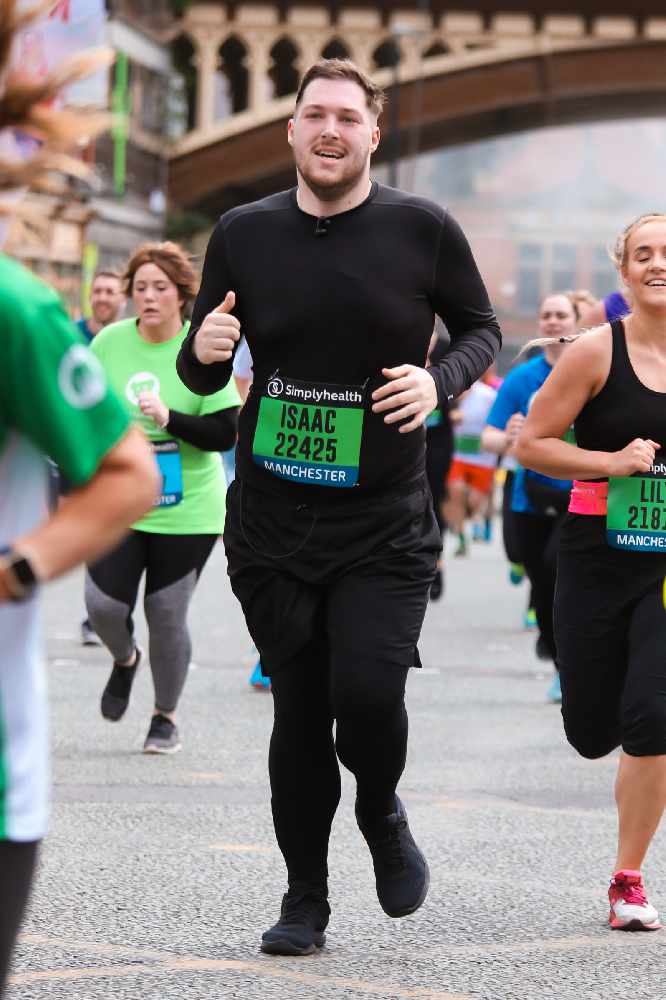 An Ashton man who was once described as the "fattest kid in class" now has ambitions to run in next year's Manchester Marathon after losing more than 100lbs. 
Isaac Martin, 27, admitted a holiday to Amsterdam just before his 26th birthday was the turning point for him to sign up to Weight Watchers, following years of struggling with being overweight.
"I was always the fattest kid in class, always the big man and I was my heaviest just before becoming 26," he said. "I realised that if I didn't do anything now, I'd never become the person I'd always wanted to be."
Describing years of trying to get his weight in check, Isaac explained how his attempts at maintaining a healthy lifestyle were without success.
"I think the biggest contributor to my weight gain was simply not having it in check," he said. "I could eat a huge amount of food and while my weeks weren't necessarily filled with bad eating when it was good it wasn't great and when it was bad it was awful."
Stepping through the doors of his local Weight Watchers Workshop at Holy Trinity Community Centre on Dean Street in July 2018, Isaac checked in with coach Pauline Brock weighing 25st 5lbs and was introduced to the programme.
Freestyle encourages members to enjoy food with freedom, find what moves them physically and gives them the skills to shift their mindset to focus on what really matters on their weight loss journey - taking care of themselves and living life the way they want to.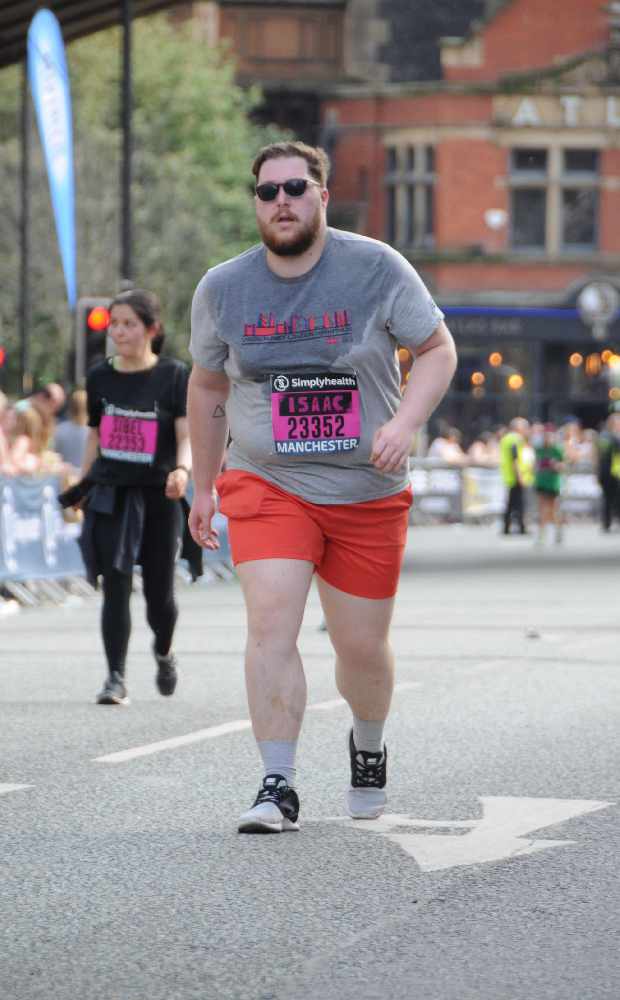 Isaac described the start of his weight loss journey as "fast" and admits there were times on his journey when his motivation to continue struggled - but he is keen to share his story to help inspire others.
"At around the halfway point, I started to lose motivation," he said. "One month I only managed to maintain weight, instead of lose it. This was a huge demotivator but I knew I had to keep going no matter what.
"I pushed myself twice as hard and then started to see results in the mirror. This was the biggest push for me."
Saying goodbye to the pounds has led to an increase in confidence for Isaac, who says he now feels confident in anything and that people also seem to be respect him more nowadays.
Now over 100lbs lighter, Isaac is setting his sights on running the Manchester Marathon next year - something he is excited about.
"Running a marathon is something I never thought I could achieve in my life and now something I couldn't be more excited to attempt," he said.
"I feel incredible! Combining a balanced diet with regular exercise makes me feel healthier, both physically and mentally."
Weight Watchers coach Pauline Brock added: "It has been an absolute pleasure not only in meeting Isaac but also helping him along his journey.
"He's such a lovely young man who always benefits from staying to the workshop. I would like to congratulate him on his well-deserved success and hopefully it may encourage other gentleman to join him at Weight Watchers where there is always a warm welcome awaiting."
Pauline's Weight Watchers Workshop takes place at Holy Trinity Community Centre every Saturday at 8:45am and 10:30am. To find out more, visit www.ww.com/uk.