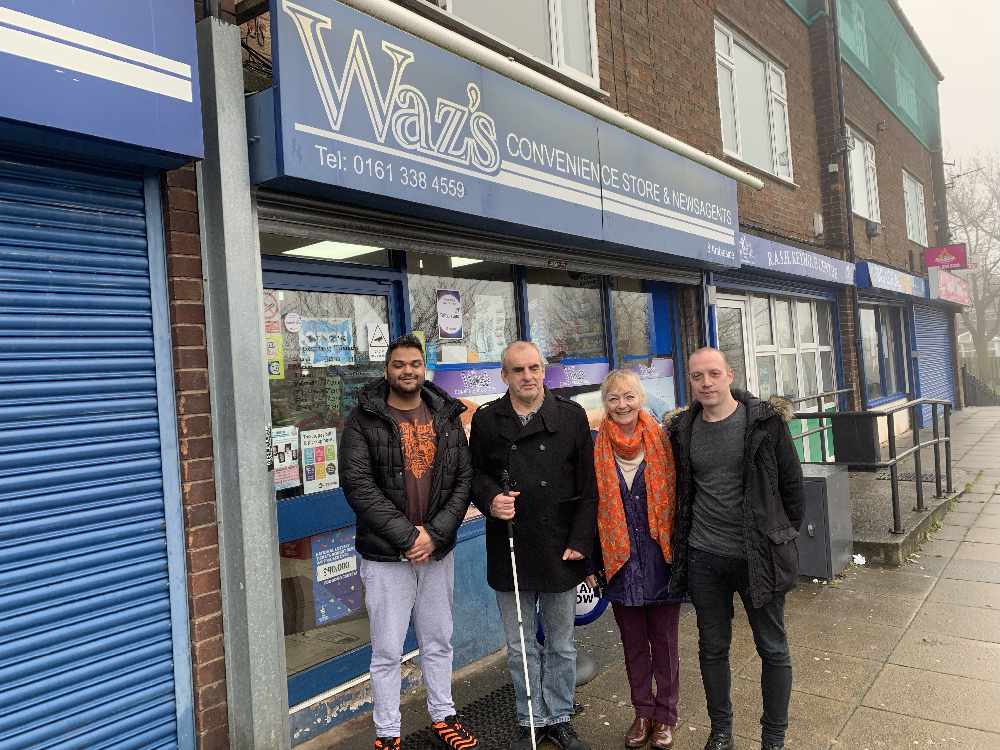 Popular community facilities in Stalybridge has been saved after Jigsaw reversed plans to demolish and replace them with new homes.
A planning application submitted by John McCall Architects, on behalf of Jigsaw, proposed to demolish the row of shops on Ambleside to make way for a 24-home development around Rydal Walk.
The row of shops includes the popular Waz's Convenience Store, Tinsel Town's takeaway and the Ridge Hill Big Local Hub.
But after backlash from residents and Stalybridge North councillors, including a petition with over 500 signatures, the plans were unanimously rejected by Tameside Council in June.
Now, Jigsaw have revised their proposal to keep and refurbish the block. New plans have been drawn up but not yet submitted for approval.
Garnet Fazackerley, Operations Director – Development at Jigsaw Group, said: "Jigsaw Group previously submitted a planning application to carry out a much-needed redevelopment of the Rydal Walk and Ambleside properties, creating new affordable housing for rent.
"We listened to the feedback received in response to our original plans and subsequently held discussions with the residents of the commercial units effected by our proposals and Councillors in the area. As a result, our revised plans for Ambleside include retaining the block of shops, while also refurbishing the maisonettes above the retail units.
"We discussed these plans with Councillors in a meeting in December last year and they were happy with our proposals. We are in the process of arranging a formal pre-application meeting with the Tameside planning department to review our proposals, before we are able to submit a new application."
Local councillors expressed their delight that the campaign to save the shops had been successful.
Cllr Adrian Pearce said: "There was a planning application rejected last year and we wanted to get Jigsaw round the table to talk about our proposals to keep the community facilities.
"We want development on the site, we want new houses but we also want to keep the community facilities. We persuaded Jigsaw that we needed to retain them if they wanted to get a planning application through."