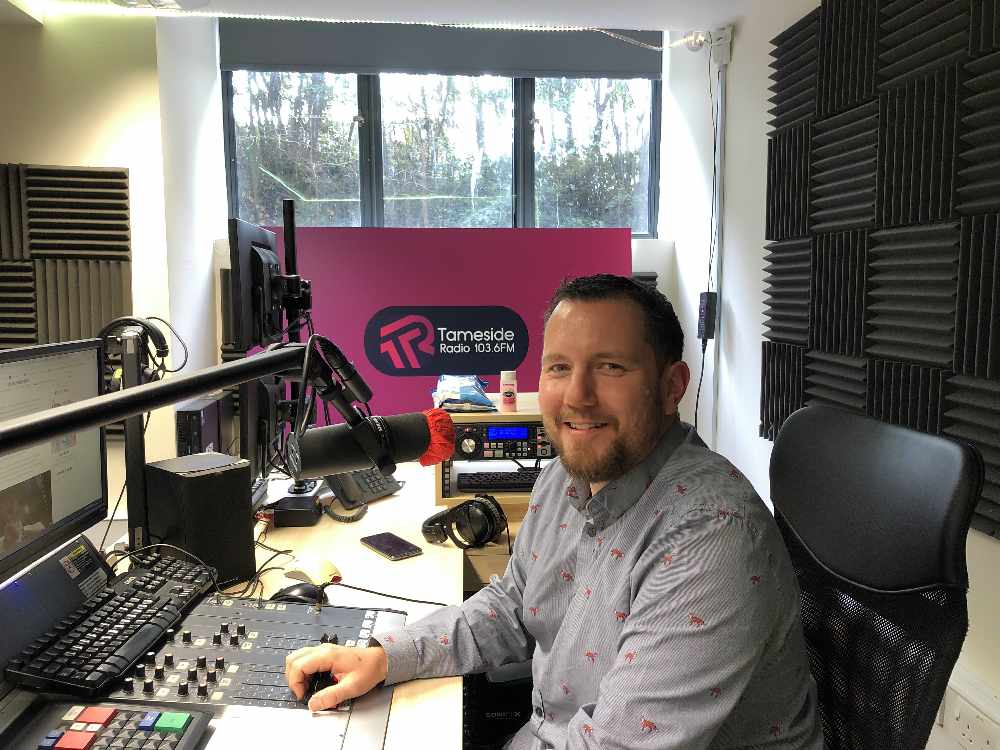 In his latest column for us, Tameside Radio Breakfast presenter Alex B Cann talks about some important issues which have been widely discussed in recent days.
I wanted to begin this week's column with a flourish of positivity, as I feel it's been almost entirely absent from the headlines this week.
As you read this, around half of the adult population in Tameside and Glossop will have received at least one vaccination shot, and this is nothing short of remarkable. I have so much respect for all who have worked tirelessly to deliver the vaccine roll-out, and continue to do so day in, day out.
I hope that those on the front-line don't spend as much time as I do on social media, as they might well see some of the daft, baseless conspiracy theories around the vaccine.
Sadly, the fake news industry has never been busier, and we've also seen some morally bankrupt attempts this week to dupe people into handing over their bank details by scammers using the census as a vehicle.
Please do look out for anyone who's not internet savvy, as the crooks are at the very bottom of the moral ladder. The real census is quite fun to complete I thought, and can be done with a cup of Yorkshire Tea in under ten minutes!
I've also seen a lot of discourse around men on social media this week. I've always tried to listen to my friends' stories and experiences, and learn from them. I would never argue I'm perfect, and I've certainly made mistakes in life. We all have. That's part of being human.
However, I really object to anyone being grouped together and targeted with sweeping statements. I include in that both men and women. It's harmful for mental health and contributes nothing useful to argue that all men should be effectively curfewed from 6pm, as one member of the Lords argued.
Davina McCall earned a lot of respect from me when she tweeted: "We should all be vigilant when out alone. But this level of fear mongering is not healthy. And men's mental health is an issue as well. Calling all men out as dangerous is bad for our sons, brothers, partners."
She was forced to issue a further statement after receiving an unbelievable amount of vitriol, and has said 'to clarify, any man that's violent/coercive towards a woman is abhorrent. As for victim shaming, I'm not. The misinterpretation of my post by some has been terrifying. Women should feel safe everywhere, all the time. Men should, and many do, help make this idea possible.'
These are exactly my sentiments and my wider point is that I don't think it's fair to write all men off, as some have done. What sort of world is my little nephew, who turns five in May, going to grow up in? I wonder sometimes, if social media should just be switched off for a while.
To be clear, there's no justification for anyone feeling unsafe when out on the streets. This is something it's right and proper to have honest conversations about. I'm just not sure we've ever been as polarised and divided when it comes to discussing things, and the short form nature of social media seems designed to pour petrol on the flames of division. Clearly it isn't going anywhere, so I'm just asking if we can all be a bit calmer in our discourse. Things won't change if we all just shout at each other.
Returning to that spirit of positivity, I am seeing definite signs of spring as the daffodils arrive in our garden at home, and we've had a few lovely sunny days which hopefully bode well for beer gardens opening on April 12. Haircuts are less than a month away too.
We have also seen plenty of community spirit here in Tameside, with donations to Hyde-based Sandwich Angels and their Easter egg appeal, as well as a huge litter pick in Dukinfield.
This newspaper has always been passionate about highlighting all aspects of life around here, and I'm absolutely not trying to shut down debate about how we can make things safer and better.
I have always been passionate about everyone having equal opportunities, and feeling safe on the streets is a massive part of that. I just don't think some of the incendiary language and hashtags I've seen on social media this week will do anything to bring us closer to that end goal. Stay safe.
You can listen to Alex every weekday from 7am to 11am and on the 'Super Scoreboard' show on Saturdays from 3pm to 7pm, on Tameside Radio 103.6FM.
Read more from the Tameside Reporter
Click here for more of the latest news
Click here to read the latest edition of the paper online
Click here to find out where you can pick up a copy of the paper