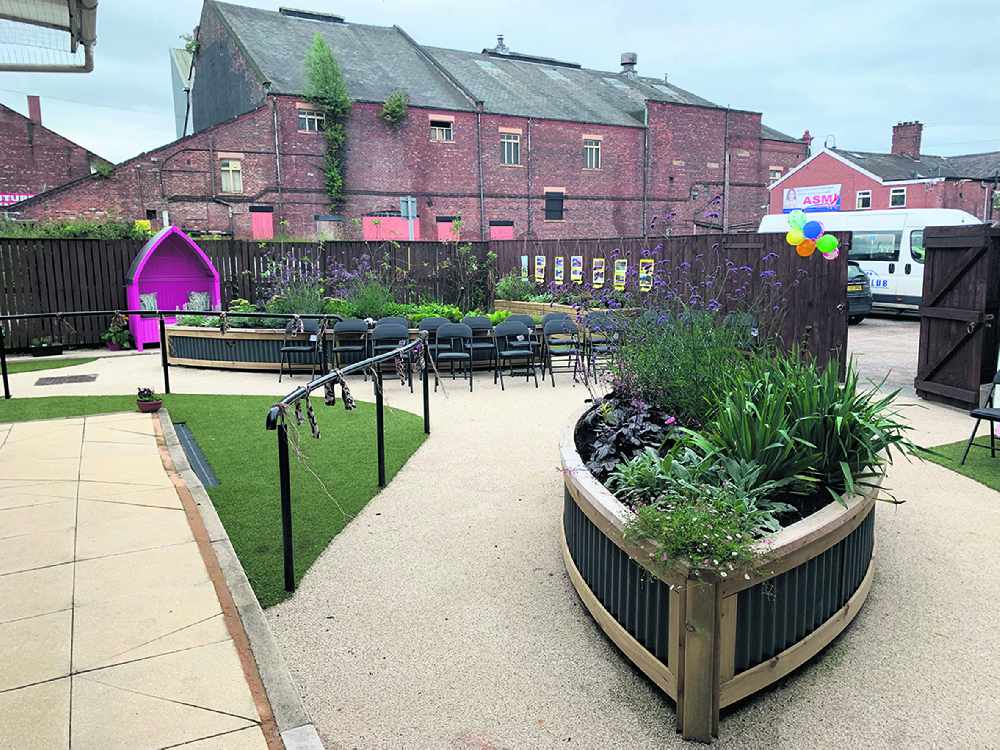 Age UK Tameside was transported back to the 1980s as the centre unveiled its brand new dementia garden.
Age UK held the colourful celebration to mark the occasion, recognising all the effort and hard work that has gone in to making the garden possible. Even the miserable weather couldn't dampen spirits.
The garden has been set up particularly for those suffering from dementia and other members of the public who make use of Age UK's Ashton centre. It has been built 'obstacle free' for easy access and offers a number of both mental and physical benefits for those suffering with dementia.
To name the garden, Age UK invited suggestions from its members and volunteers, with John Kenworth's 'The Oasis Garden' chosen.
"It's absolutely amazing," said CEO Marcia Thorp. "It looks absolutely beautiful and it's something that were going to build on. "We're going to put in for more funding, we're going to look for volunteers, and we're just going to grow and grow this garden- pardon the pun- because this is just the starting point for us."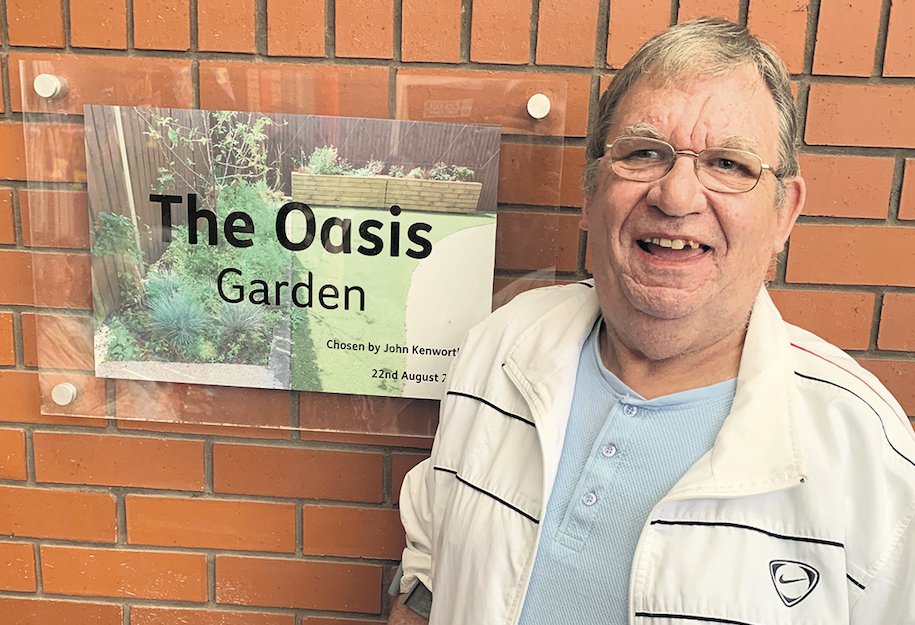 The smells, colours, textures and sounds provide stimulation for all the senses allowing users to be present in the here and now. The exercise involved in maintaining the garden will help to reduce agitation and improve sleep, while the planning and organisation behind it will also aid in developing and sustaining relationships. It's a chance to enjoy calm surrounding and provides a safe environment to enjoy the outdoors.
The garden was designed and built by Groundwork and Head of Communities Michaela Howell was beaming with pride at seeing the garden in action.
She said: "The amount of joy that this brings people, that's what gives us joy to do our work. Nick Linder, the designer, and the rest of the team have worked really hard on this dementia garden
"We want to work with more communities on helping them achieve their dreams like this today. Just seeing the faces and hearing the stories behind the fundraising has been amazing and just being a little part of that gives us a big smile."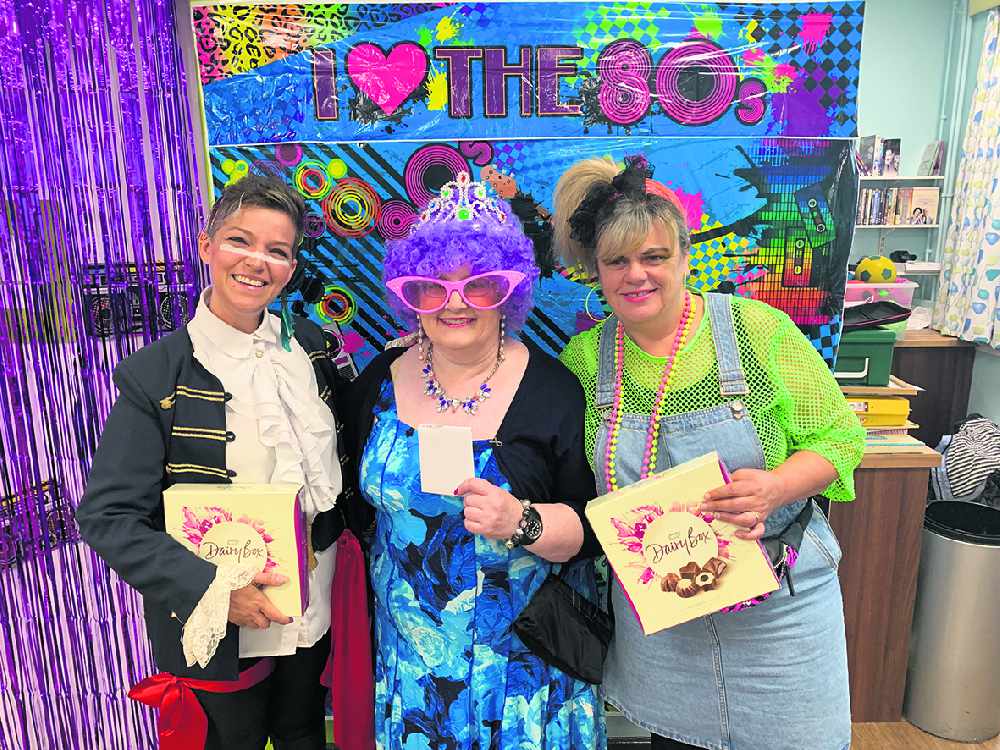 The Oasis Garden was made possible thanks to an array of fundraising efforts. Age UK's own dementia wellbeing group sold cakes and held raffles to set the ball rolling, while grants from Living Through Landscapes and the Tesco Bags of Help scheme contributed.
Among the attendees at the unveiling were Kath Greaney and Sue Cheetham from Ashton's Seraphina Centre. The women have worked with Age UK by hosting coffee mornings and the centre held a fundraising event to help their cause.
Kath and Sue explained: "All the therapists came along and did all the therapies for nothing. We sold tickets and held a raffle to raise the money.
"The garden looks amazing and I think they'll get a lot of use from it. It brings a lot of healing and peace, a garden."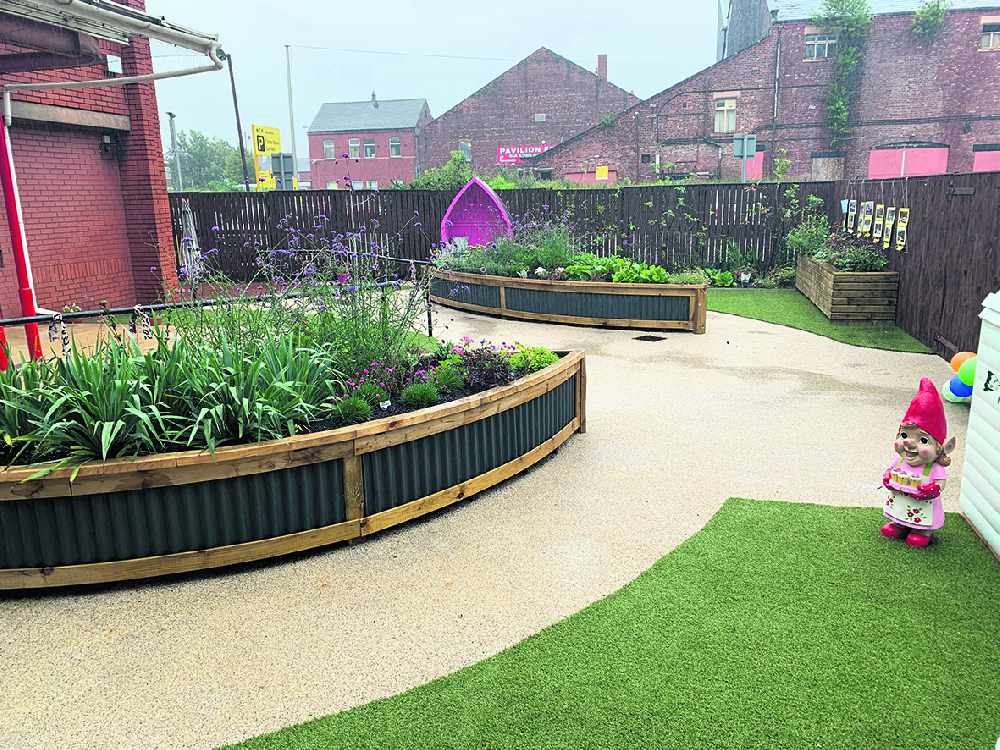 It was a particularly emotional day for Laura Brooksbank. She raised raised an incredible £2,500 for the garden by climbing Mt Kilimanjaro in memory of her later granddad. He was a member at Age UK Tameside and taught Laura all about gardening.
Laura said: "Age UK was quite close to my granddad. He spent a lot of time here and he just came alive when he was here. It's what he always wanted to talk about, he always enjoyed it and the garden was something that was very fitting for him.
"He was a gardener and this was just something that we felt we could put back into the community. Dementia is not something that gets talked about enough."
Laura continued: "I'm very glad I've been able to make it today. It's obviously emotional but it's amazing it see what happens when the community comes together and what happens when we all have a common goal and something that we can all give back."
For more information on the garden and Age UK Tameside's other offerings, visit www.ageuk.org.uk/tameside or call 0161 308 5000.