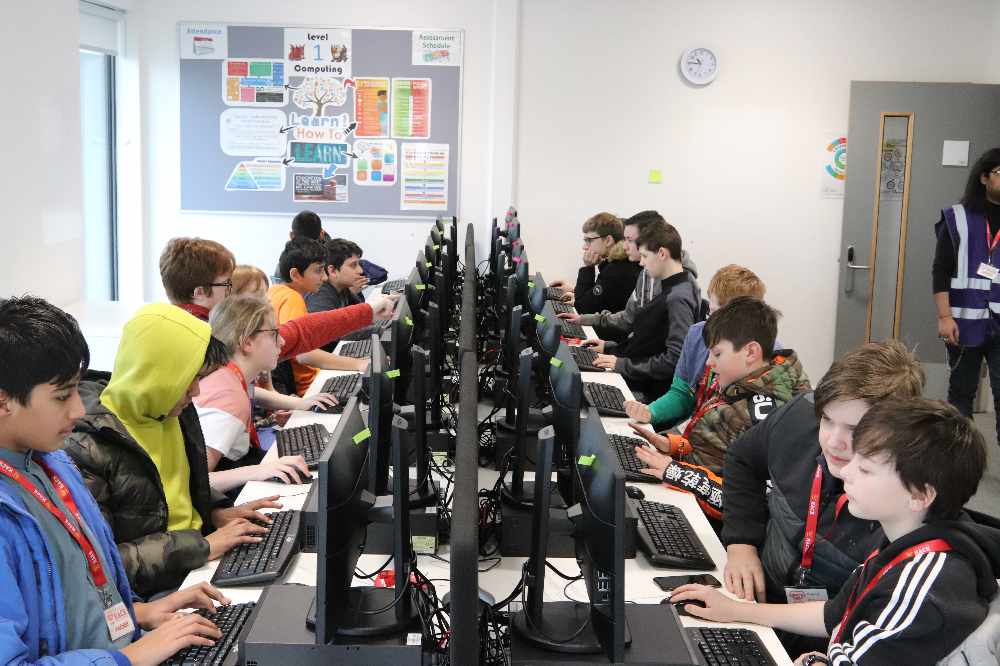 More than 100 bright young minds attended the biggest ever Tameside HACK.
The seventh instalment of the popular event was held at Tameside One for the first time, with the hackers taking over a full floor of Tameside College.
They were set challenges by top local businesses such as BJSS, Robertson Facilities Management and Brother UK, who also provided mentors who were on hand to offer support and guidance.
The teams showcased their digital skills and came up with some fantastic ideas, concepts and projects over the two days, such as an app to help those with food allergies and a website aimed at reducing social isolation.
Mossley-based arts company Global Grooves also provided a creative breakout room for when the hackers needed a break from their computer screens, with everyone collaborating to create a giant spider structure, which will be displayed at the college.
All the mentors, visitors and volunteers were highly impressed by the skills on display.
Cllr Leanne Feeley, Executive Member for Lifelong Learning, Equalities, Culture and Heritage, said: "I am of the generation where this is actually a bit scary so seeing what all these young people are doing is amazing. It's a great opportunity to prepare young people for the jobs of the future and brings lots of different elements together.
"Tameside One is a lovely venue so a thank you to all our partners who we've worked with and well done to the team at the council for putting on the event."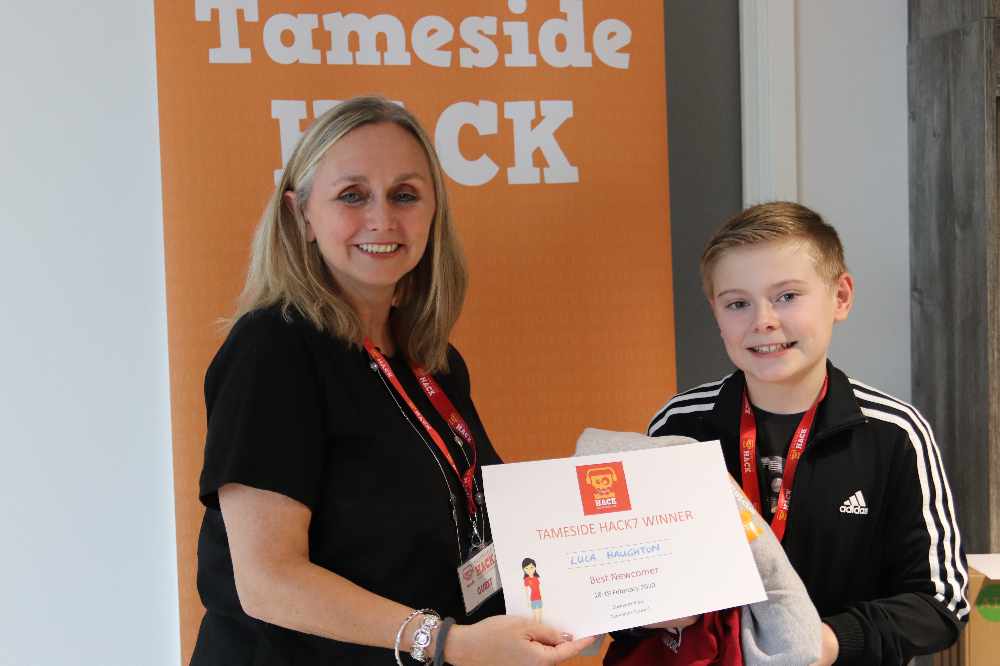 BEST NEWCOMER: Luca Haughton receives his certificate from Cllr Leanne Feeley.
One aim of the HACK is to get more young women into the digital and technology sector, teaming up with Digital Her.
Digital Her is a project by Manchester Digital which aims to provide the support, opportunities and guidance needed to encourage a new generation of women into the industry.
Lauren Bowe, Project Co-ordinator for Digital Her, said: "As we've seen recently, only 19 per cent of technical roles across the Manchester sector are filled by women. It's a long endgame that we're working towards, but we've been discussing how Digital Her will be delivering a Tameside roadshow in the month before the next hack.
"We want to build the confidence of young women and show that they'd be very welcome and there is a space for them here. That's the way to move forward; to build relationships with all the brilliant initiatives that have been going on.
"Their dedication to come during the school holidays is impressive. I think it's been really inspiring to see how focused and committed the teams have been and how much collaboration there has been. Lots of the younger kids are as skilled as the older ones."
To find out more about Digital Her, visit www.manchesterdigital.com/talent-and-skills/digital-her.
Digital Her also sponsored the 'Future Technologist' award, which was won by Jude Benhamida.
It was one of nine awards handed out at the end of the two days, including the 'Most Improved Hacker', sponsored by the Rio Ferdinand Foundation.
The winner, Zak Gill, took home a hoody and water bottle, signed by the former Manchester United defender.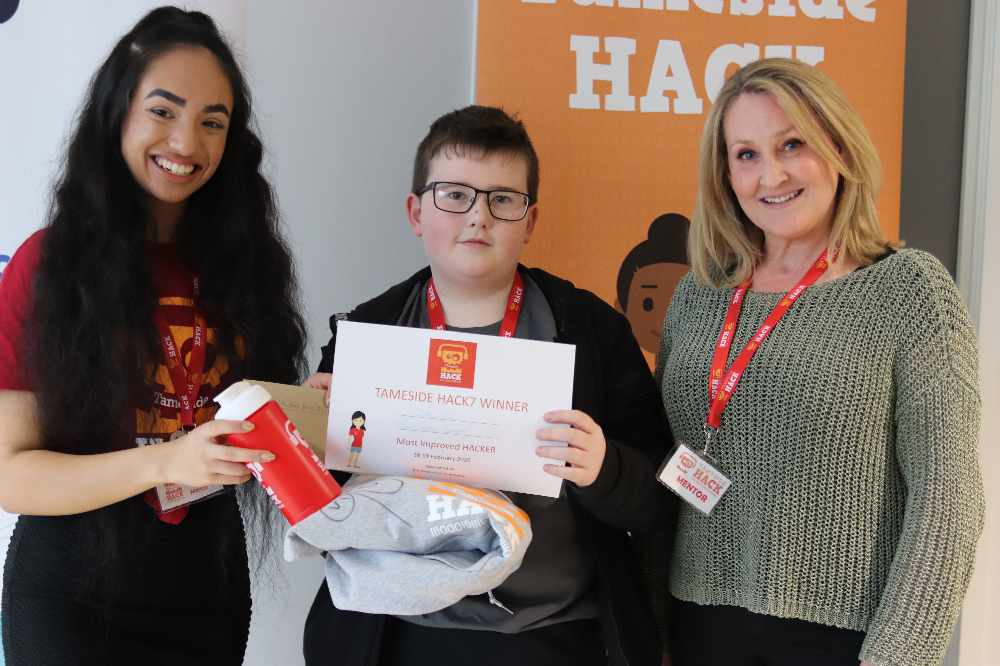 HACK WINNER: Zac Gill receives his prizes.
The next Tameside HACK is scheduled for the October half-term and to stay up-to-date, keep an eye on www.tameside.gov.uk/TamesideHack or follow @TamesideHack on Twitter.
Main image:
TECH TALENT: Youngsters get to grips with the challenges set at the seventh HACK event.
Images by Nigel Wood