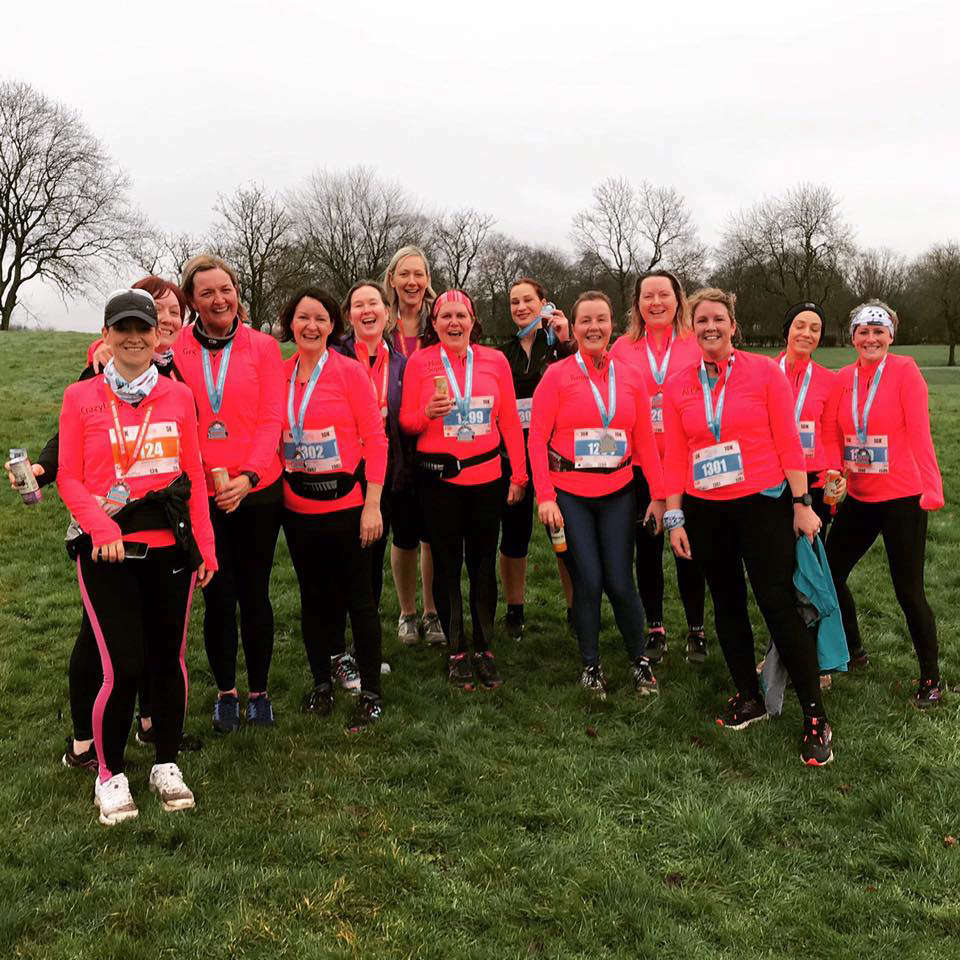 So many of us can feel overwhelmed with our busy schedules and forget the importance of taking time out for ourselves.
This is something that Helen Thornhill picked up on and knew that she wanted to make a difference. After being approached by Be Well Glossop, she travelled to various schools in Glossop to create running groups for the mums dropping off their children.
"It was such a good way to get them to be more active, especially at a time when you're in between work through having children.
"I ran these groups for three years until Be Well moved away from working with this age group," she says.
After establishing a committed group of women to run with, Helen didn't want to give up on the people that had set aside their time to improve their health.
Therefore, she began her own community group: Mind, Body and Sole.
Attracting mothers who needed the space to talk around their issues, Helen quickly realised that this was becoming a mental health group as well as a running group.
"I decided to complete Mental Health First Aid training and I encouraged women to open up and chat.
"I've found that people are more likely to open up when running. The lack of eye-to-eye contact and the adrenaline from the activity provides people with more confidence to speak out," Helen says.
Mind, Body and Sole operate mixed groups for both running and walking, however the women's only groups are a keen favourite for ladies that want the opportunity to express themselves.
Helen works for Move More Glossop and is tasked with looking after the community. In her role, she has done a lot of work with those going through menopause and carries this through in her group.
"It gives them a chance to talk about women's problems. Women in perimenopause and menopause often struggle with activity due to the symptoms that come with it.
"It's still a massive taboo subject so being surrounded by other women who know what they're going through helps them to live through it," she says.
Being able to help as many people as possible is what keeps Helen ticking and the group has helped countless women.
Beginners sessions meet on a Thursday at 6:15pm at Glossop Town Hall, during which they will split off into three groups.
Some members who have been with the group for a while will lead these sessions, while beginners can relax in the no judgement zone with Helen
"Beginners can work at their pace, we usually try and go for 45 minutes even if that's mainly walking.
"There is no pressure at all, everyone starts somewhere, and we can stop as many times as they need," Helen says.
Summer runs see the team pacing around the trails, usually Shirebrook Park where women can relax away from the busy roads.
The buzz around the whole group is immense at Mind, Body and Sole, with some members who joined as complete beginners having gone on to complete marathons.
With a grant from The Running Bee Foundation, Helen was able to purchase tops for the group, meaning they can sport their Mind, Body and Sole colours no matter the event they find themselves in.
Do you know an inspirational sporting woman in Tameside or Glossop?
Women in Sport is a weekly column which shares the incredible stories of ladies involved in sport across the area. We are always on the lookout for fresh stories to tell. To nominate someone for the column or get involved yourself, please email Katie on katie.catherall@questmedianetwork.co.uk
You can read last week's column here.
Want more local sport stories?
Head to https://www.questmedianetwork.co.uk/news/sport/ to see more of our coverage - from community and non-league football to local and county cricket, boxing, athletics, basketball, Esports and golf.