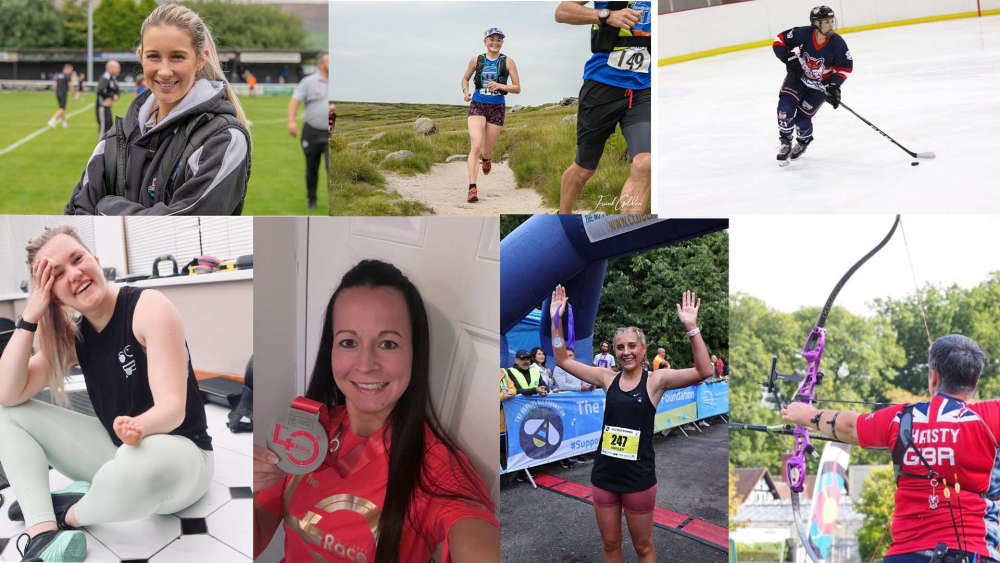 Just a handful of the amazing women in the local area.
This week marks one whole year since the beginnings of the 'Women in Sport' column, a column which has shared the sporting stories of some incredible women.
Tameside and Glossop are home to some amazing athletes with remarkable motivation to succeed in their sport.
Over 50 different women have graced the pages of the Tameside Reporter and Glossop Chronicle, encouraging more to dive into the world of sport and reap the benefits that it provides.
So let's take some time to reminisce over the last 12 months and the stories we have shared.
Back in February in an earlier edition of the column, I spoke to East Cheshire Harriers coach and runner Hayley Simpson.
Knowing the importance of introducing children to an active lifestyle, Hayley works closely with both the U11 and U13 teams, watching their athleticism transform.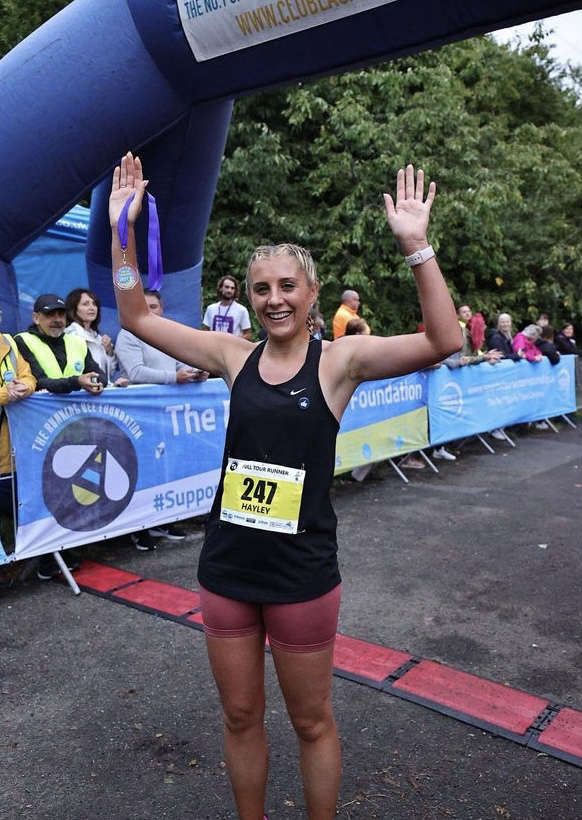 She also works to bring physical exercise to local primary schools through her work with Active Tameside and inspires countless children in doing so.
This year has been one of great success for Hayley, racing through various events including the 2021 Tour of Tameside.
Finishing as the 3rd overall woman, Hayley sported the Tour Leaders vest and pushed through four days of intense physical activity.
She continues to be a positive influence both at East Cheshire Harriers and in the wider running community.
Week 31 saw the feature of CrossFit athlete Charlotte Coburn, one of the very few competitors invited to show her skills at the CrossFit Games.
These games are world-renowned as the definitive tests of fitness and collate the best of the best from around the world.
Perfecting her skills at Gritstone CrossFit in Ashton, Charlotte has found an immense passion for CrossFit, despite being born with a partial hand on her left side.
This year's event was the first one held with disability in mind, something which Charlotte said was a 'big step forward for the sport'.
Charlotte performed exceptionally well at the games in Wisconsin, USA and is looking forward for her future opportunity to represent Gritstone.
Another adaptive athlete who made her mark was Paralympic archer Hazel Chaisty.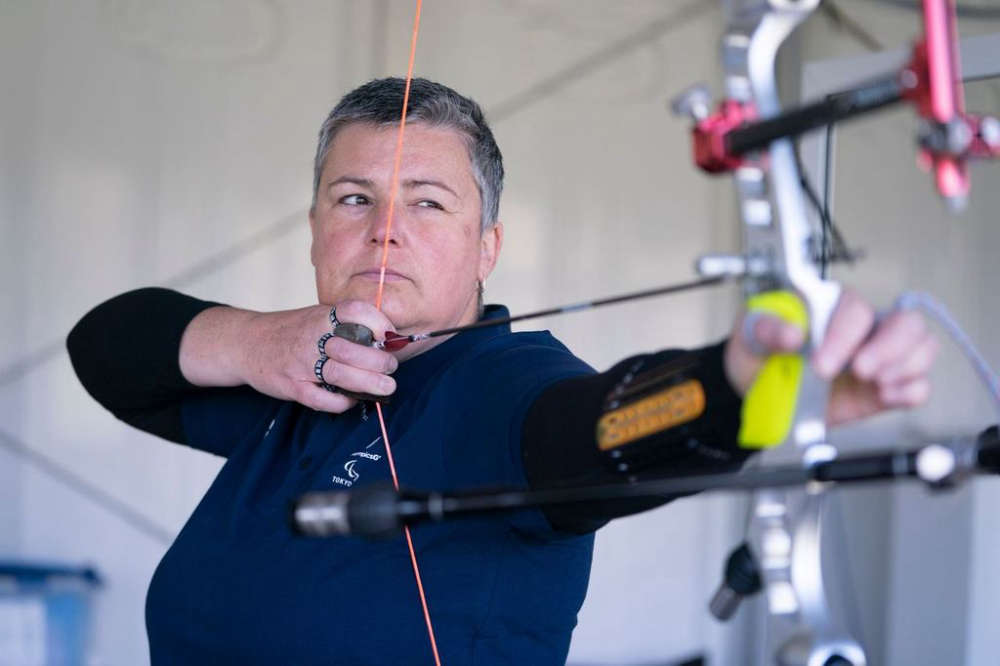 Making her Paralympic debut in Tokyo earlier this year, the Glossop bowwoman was beyond excited to show what she was made of on the international stage.
Hazel impressed many back at home after reaching the final eight of the Women's Recurve Open. Reaching 6th place, she certainly made her team GoldCrest Archers and so many other locals immensely proud.
She will now set her sights on perfecting her craft ahead of future national events, setting her sights on the prestigious Paris 2024.
Katie Kay has also been among the women making local sporting headlines this year.
Striding into her running journey aged 36, Katie quickly found herself immersed within the culture of running. The beauty of nature, the benefits to your mental wellbeing and the social inclusion with those who share the sport – she was hooked!
After joining Hyde Village Striders a few years ago, Katie saw her progress quickly soar and soon enough she was pushing herself through challenging distances.
This year she has completed a whole host of events, including the Ultra Trail 50-mile race and the esteemed London Marathon.
Despite facing Covid just 5 weeks before the big day, Katie pushed through the 26.2 mile race and ended up finishing in an incredible 3:44:46, with a time of 3:35 just the year before.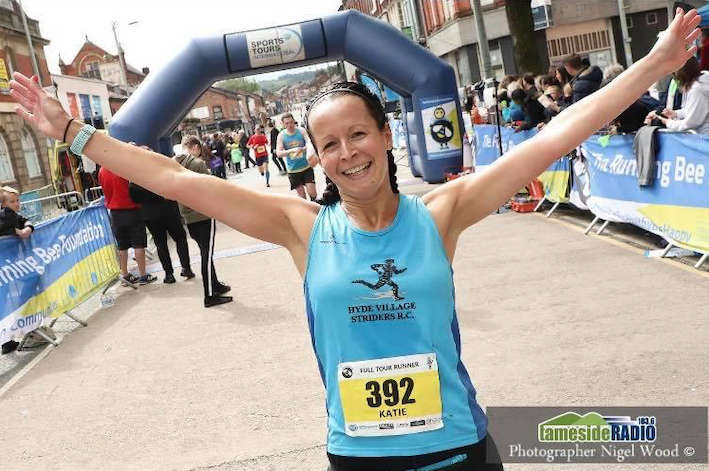 With a monumental passion for physical activity, we are sure to see Katie racing through the streets for the foreseeable future.
Another fabulous Tameside runner who has shone this year is British Masters team member Laura Coucill.
After starting running on a whim as a way to keep fit, Laura found an unexpected talent for running and six years later she is safe to say she 'caught the running bug'.
One event that she faced head on this year was the London Marathon, during which she was taken aback by her experience.
Talking to Reporter Sport after the event, Laura said she is constantly surprised with her running achievements.
"I set myself the target of finishing London in 3 hours 15 minutes, but I'd accepted that it might not happen as my training had been interrupted by life events," she said.
However, after feeling the buzz of the crowd and the energetic runners beside her, Laura managed to complete the race in an outstanding time of 3:09:33.
As a member of Salford Harriers, Laura is currently racing through various Cross-Country events that will carry on through the new year.
The amount of incredible sporting women in Tameside and Glossop are innumerable and with so many local clubs and teams there is a sport for everyone to enjoy.
After a year of 'Women in Sport', we have met some incredibly inspirational women who have taken the time to share their stories. But, there are so many more out there!
So get involved within the sport in your local community and you just might find a sport and a family for life.
Do you know an inspirational sporting woman in Tameside or Glossop?
Women in Sport is a weekly column which shares the incredible stories of ladies involved in sport across the area. We are always on the lookout for fresh stories to tell. To nominate someone for the column or get involved yourself, please email Katie on katie.catherall@questmedianetwork.co.uk
You can read last week's column here.
Want more local sport stories?
Head to https://www.questmedianetwork.co.uk/news/sport/ to see more of our coverage - from community and non-league football to local and county cricket, boxing, athletics, basketball, Esports and golf.