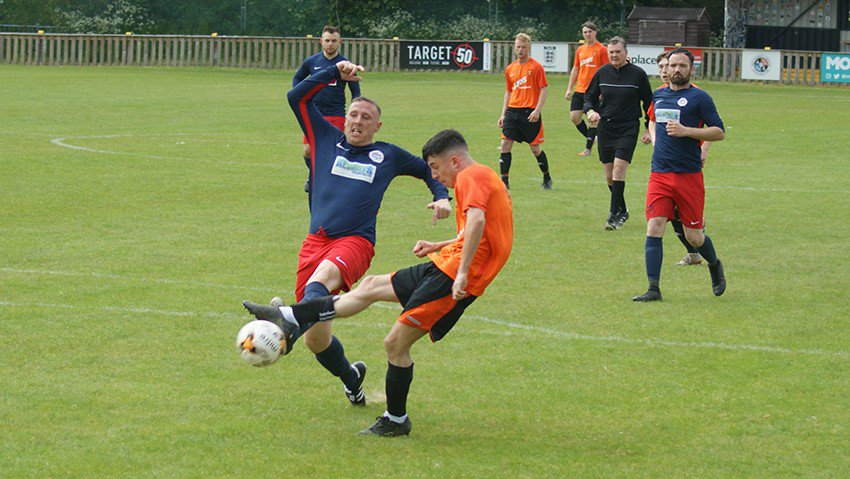 The exciting cup competition finals brought a dramatic end to the severely truncated L and C season.
The teams in all eight divisions have been battling over the past seven weeks to reach their respective finals and it began in style with the top competition, from teams in the Premier and division one, for the Rhodes Cup enjoying a great night at Hyde United.
The final featured Mellor, winners of the trophy three times in the previous decade, against Dom Doyle in their first Rhodes Cup final.
There was a good crowd of supporters from both clubs in attendance to create an excellent atmosphere for the game.
Dom Doyle began strongly and were rewarded as they took the lead on 12 minutes with a stunning strike from Justin Pickering,
They continued to have the better of the first half and were unlucky not to add to their lead before Mellor had their chance from the penalty spot to draw level.
But Mellor captain and club legend Dave Whelan, who has never failed from the spot before, blazed his penalty over the bar.
The second half was more even and both keepers made their mark in style to keep the score unchanged and Mellor keeper Ben McGregor made what was a crucial one-on-one save in the dying minutes.
Mellor took full advantage with the outstanding Matt Gallagher equalising from close range on 89 minutes to bring on the penalty shoot-out.
Dom Doyle missed two of their first three kicks and Mellor scored their first four to take the trophy for the fourth time in the past decade.
L and C chairman Mike Yates and President Andy Rowlandson thanked both clubs and their supporters, players, match officials, Hyde United and league committee members for their outstanding efforts in setting up a great final.
The cup was presented by the immaculate L and C President Andy Rowlandson to Dave Whelan to set Mellor off on another night of celebration.
Next day it was over to the excellent facilities at West Didsbury and Chorlton FC for two back-to-back finals which again went to the wire in close contests.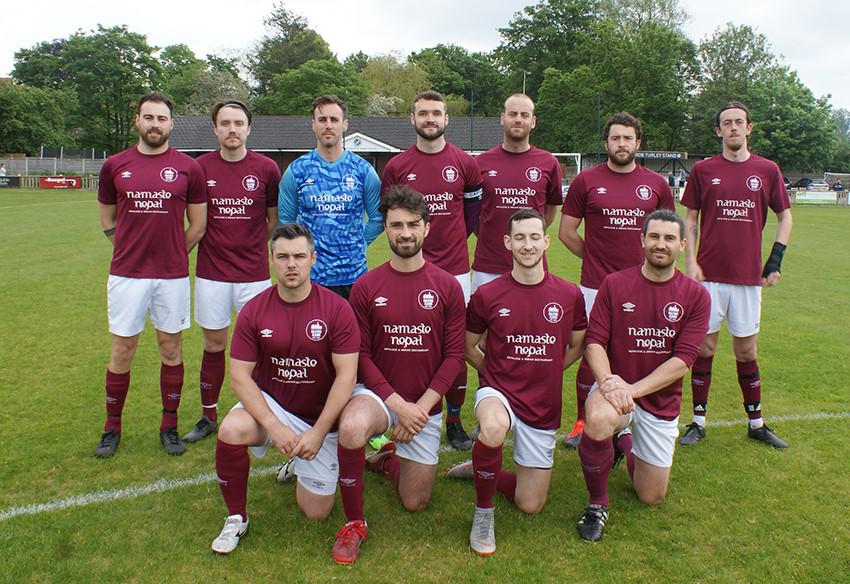 First up was the Whitehead Cup final for teams in divisions A and B and in action were Salford Albion, unbeaten in the competition, and their group runners-up Irlam Tiger Rangers.
The Tigers dominated the first half and created a number of chances which they were unable to convert thanks to some excellent goalkeeping from Michael Ayres and some heroic last ditch defending.
The deadlock was broken on 50 minutes byTigers striker Sean Dawson and it looked like victory was sealed on 70 minutes when Tom Nelson tapped in following a corner.
But then Albion showed why they had battled through to the final when David Hudson reduced the arrears on 80 minutes.
In a tense finish the Tigers hung on to their lead for a deserved victory on the day to set off some wild scenes of celebration.
Next up were Salford Storm and Radclyffe reserves in the Hellawell Shield final for teams in divisions C and D.
Radclyffe were in full control from the kick off but were denied by some excellent goalkeeping from Darren McCartney.
But he was unable to prevent Radclyffe taking the lead with a penalty on 40 minutes from Kade Howarth who added a second just before the break to put them in the comfort zone of 2-0.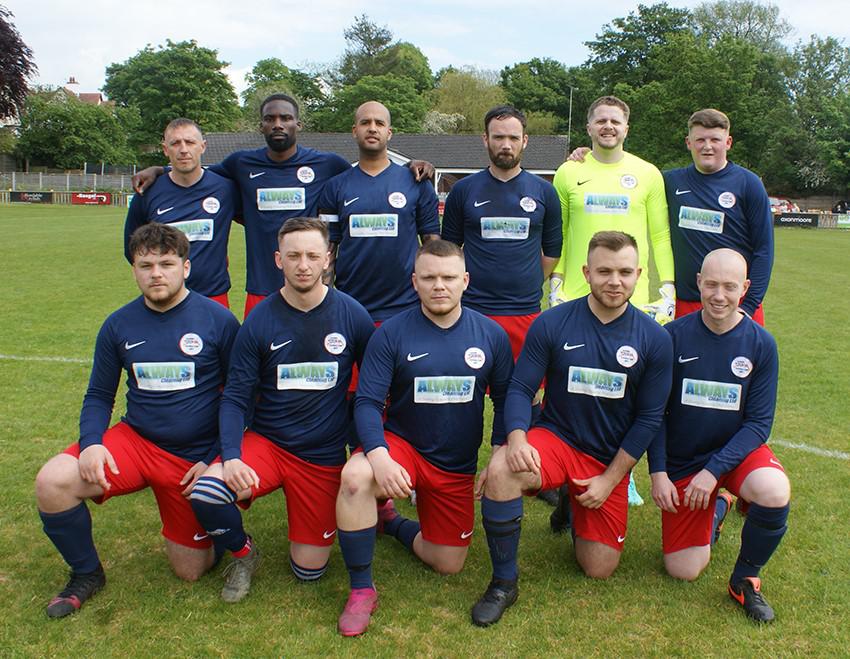 Shea Smyth got Storm back in the game with a penalty on 48 minutes and Storm kept up the pressure to level through Dale Taylor with 15 minutes to go and that was the last goal in normal time to set up a penalty shoot-out.
It was level pegging at 5-5 and Radclyffe made it 6-5 before Storm missed their first penalty to see an elated Radclyffe lift the trophy and enjoy great celebrations.
Again deserved thanks was given by Mike Yates and L and C secretary Brian Davies to everyone who had made this another great day of football for the league.