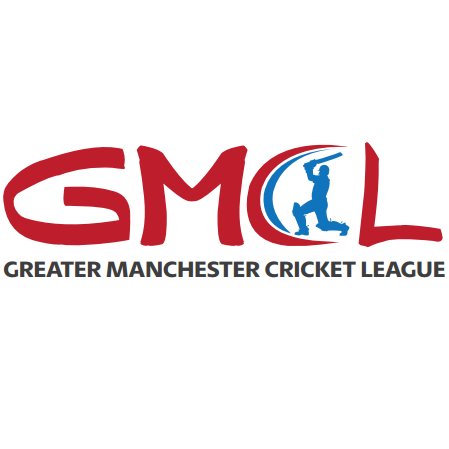 Here's our review of last weekend's action in the Greater Manchester Cricket League.
On the afternoon which was originally scheduled to be the last of the season runs were at a premium in the local games. Several games fell victim to Covid alerts but in those that did take place only Micklehurst; Denton SL and Ashton Ladysmith found real form with the bat. Woodhouses; Mottram; Saddleworth and Moorside top the local divisions. There are now two weekends left in the season which has of course been extended doe to the late start arising from the Covid situation.
Division A:
The game at Medlock Road went the way of the form book, and left Woodhouses top of the table, with a 100% record and Glossop still winless. But the game was far closer than theirrespective standings suggest. A four-man Woodhouses bowling line-up shared the wickets around and made Glossop toil for a total of 130ao. Alex Coates, unbeaten on 38, provided the main Glossop resistance. After early wickets in the home side's reply, Nick Hardman, with a hard hitting 38, put them ahead of the game. However, a fine spell from Will Hargreaves, (3-20), saw 4 wickets fall for 18, and it was left to the 9th wicket pairing of Alex Spender and Josh Butler to inch Woodhouses over the line with 10 balls to spare.
Hosting Flowery Field, Denton reached 26-1, but thereafter had little answer to Mike Burns and Mike Finan. The pair have been the spearhead of the Flowery attack for 3 seasons, and between them they picked up 8 wickets, (Finan 5-9), as Denton tumbled to 59ao. Three early wickets will have given Denton encouragement, but Kieran Lawton and Ben Mason took Flowery to a 7 wicket win without further alarm.
Denton West and Denton SL were due to meet the previous week, but rain put paid to that game. Better conditions this week saw the reverse fixture go ahead. DSL had scored 189 without loss the last time they were in action but it was a stuttering start as they fell to 35-3, before Dan Moriarty, (47), and Matthew Hawley, (41*), helped them to a healthy total of 196-9. The West reply never really got going as Matt Sonczak, (4-26), and Mark Selby, (3-19), put the brakes on. They eventually succumbed to 87ao, and DSL cemented 2ndspot in the table.
Denton SL 196-9 Denton West 87ao; Denton 59ao Flowery Field 61-3; Woodhouses 131-8 Glossop 130ao
Division B:
A thrilling, but very short, game at Dukinfield saw 18 wickets fall for 99 runs in an encounter which lasted for 33 overs in total. The home side will have been well pleased as they ran through Hadfield for 49, in an innings which lasted less than 17 overs. Glynn Middleton, (5-22), and Oliver Davy-Day, (4-22) were the destroyers. Dukinfield would have been looking at a comfortable win, but it was far from it as they fell to 8-4. A recovery left them with 14 for victory with 6 wickets left, but with Richard Hurst, (5-20), and Liam Doyle, (3-29) putting the pressure on they tumbled to 39-8. It was left to Jonny Gascoigne and Middleton to get Dukinfield over the line.
The first scheduled game, a month ago, between old CLL rivals, Ashton and Werneth, was cancelled due to a Covid alert. They did get into action on Saturday and up at the Coppice Ashton got off to a steady start, but as wickets fell regularly they were reduced to 69-7. With Adnan Bashir, (42), comfortably the highest scorer of the match, contributing well and a late innings recovery, (certainly aided by using all the overs), it took them to 100-9 – a difficult target to defend. But they did it well as Om Trivedi and Ryan Heap put Ashton into the game and early wickets saw Werneth fall to 24-5. There was to be no comeback from that as Trivedi ended up with 6-15, leaving Ashton winners by 51 runs.
Dukinfield 50-8 Hadfield 49ao; Droylsden N/A Mottram; Werneth 49ao Ashton 100-9
Division C:
Saddleworth took over from Oldham in top spot after a comfortable win the derby with Uppermill. Haroon Cuttma certainly took the honours for the Well-i-Hole club. After picking up 4-25 In Uppermill's 134ao, he came in at 26-3 in the reply. Together with Sam Holt, (43), it was his unbeaten 46 which took Saddleworth to a 6-wicket win.
Micklehurst scored at over 7 runs an over to total 282-6 at Springhead. Jonny Forrester, (59), and Daniel Clayton, (60), led from the front in an opening partnership of 99 in 15 overs. Their start was picked up by Kyle Clayton, (46*) and a hard hitting 69 from Stuart Chamley, (off only 35 balls), set Springhead a mammoth target. Springhead were never really in the game after they were reduced to 12-2. Subtain Shah, (54) showed up well, and despite some late order hitting they fell well short, as the wickets were shared around the Micklehurst bowlers. The Richmond Hill outfit now stand 2ndin the table.
There was an early finish at Austerlands where the home team routed Oldham, dismissing them for 32 inside 20 overs. Peter Higginbottom and Michael Lockett bowled through unchanged and after 3 early wickets for Higginbottom, which reduced the visitors to 9-6, it was Lockett with 5-9 who finished them off. It took Austerlands only 9 overs to get home, despite losing three wickets, with the win being their second of the season.
Austerlands 33-3 Oldham 32ao; Saddleworth 135-4Uppermill 134ao; Springhead 177-8 Micklehurst 283-6
Division D:
In a top of the table clash Moorside maintained their 100% record from completed games with a 6 wicket win over Heyside and extended their lead at the top to 11 points. Heyside got off to a disastrous start falling to 2-3 inside 3 overs, and there was little meaningful resistance thereafter. Lee Warburton, (5-40), took the honours with the ball for Moorside. Tom Avery, (who finished with 4-36), reduced Moorside to 35-4 in reply and Heyside's hopes will have been raised. But there was no further success as Moorside ran out winners by 6 wickets.
Royton picked up their second win of the season, and an unlikely one it was after they managed a very modest 89ao against visitors Shaw. It was only some late resistance that got them to that total after they fell to 53-8, with the wickets being shared around a 5-man Shaw attack. It was looking fine for Shaw as they reached 53-2. Paul Horton, (4-20) and Harry Leghorn, (3-21), then took over as 8 wickets fell for 23. Aaron Birtwistle fought a lone battle for Shaw, and with 39 was the only player in the game to score more than 18.
Moorside 72-4 Heyside 71ao; Greenfield v Glodwick(Cancelled); Royton 89ao Shaw 76ao
Division E:
Friarmere 202ao Milnrow 125-7; Prestwich 2nd XI 143-7Littleborough Lakeside 140ao; Thornham 46-0 Clifton 2nd XI 44ao
Division F:
Bolton Indians 167-4 East Lancs PM 78ao; Radcliffe 68-9United Stars 69-6; Daisy Hill 203-1 Deane & Derby 202-6
Division G:
Winton 43ao Westleigh 144-6; Whalley Range 150-8 Swinton Moorside 116ao; Monton 125-6 Stretford 124ao
Division H:
SW Manchester 126ao Irlam 85ao; Hindley St Peters 54aoWythenshawe 58-3; Roe Green 2nd XI 100-1 Worsley 99ao
Division J:
Astley & Tyldesley 114-9 Prestwich 143-8; Clifton 191-1 Roe Green 188-7 (Stand – bye)
Division K:
Walshaw 151-3 Egerton 150-7; Greenmount v Edgworth(Cancelled); Bradshaw v Woodbank (Cancelled)
Division L:
Heywood 141ao Edenfield 116ao; Brooksbottom 148aoTottington 64ao; (Bury - bye)
Division M:
Ashton Ladysmith had the most overwhelming win of the weekend throughout the league. Right from the off they put visitors Newton Heath under the cosh. Richard Taylor smashed the visitors attack to the tune of 121 off 80 balls, (including 13 maximums), and with useful contributions from John Hillson and Dave Gaskin they totalled 214-5. It was far too many for Newton Heath as they struggled from the off in their reply, eventually falling for 44 and defeat by 170 runs. Ladysmith now stand 2nd in the table, only a point behind leaders Friends United who won at Blackley.
Friends Sporting A-A Failsworth Macedonia; Ashton Ladysmith 214-5 Newton Heath 44ao; Blackley 94ao Friends United 95-5
***
NEXT WEEKS GAMES – Saturday 19th September
Div A: Flowery Field v Denton SL; Glossop v Denton West; Woodhouses v Denton
Div B: Werneth v Dukinfield; Hadfield v Droylsden; Ashton v Mottram
Div C: Saddleworth v Austerlands; Oldham v Springhead; Uppermill v Micklehurst
Div D: Glodwick v Moorside; Royton v Greenfield; Shaw v Heyside
Div E: Littleborough Lakeside v Friarmere; Clifton 2nd XI v Milnrow; Thornham v Prestwich 2nd XI
Div F: Daisy Hill v Radcliffe; United Stars v Bolton Indians; Deane & Derby v East Lancs PM
Div G: Monton v Whalley Range; Swinton Moorside v Winton; Westleigh v Stretford
Div H: Worsley v Irlam; Roe Green 2nd XI v Hindley St Peters; SW Manchester v Wythenshawe
Div J: Prestwich v Clifton; Stand v Roe Green (Astley & Tyldesley – bye)
Div K: Walshaw v Egerton; Greenmount v Edgworth; Bradshaw v Woodbank (Cancelled)
Div L: Heywood v Edenfield; Brooksbottom v Tottington; (Bury - bye)
Div M: Friends Sporting v Failsworth Macedonia; Ashton Ladysmith v Newton Heath; Blackley v Friends United