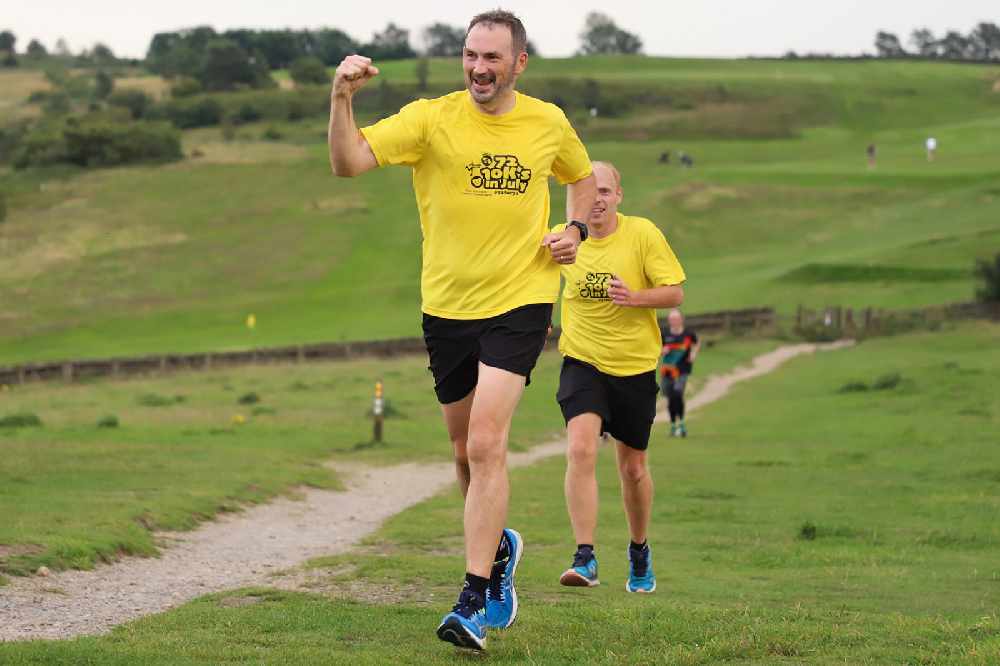 Members of Daddies Escape Running Club have completed a mammoth challenge in aid of the Running Bee Foundation and the Royal Manchester Children's Hospital.
The group of fitness fanatics completed 72 separate 10km runs in July - equating to two each day for 21 days and three a day for 10 days.
We spoke to club captain Liam Mellon and club member Peter Gough about the challenge.
The club has so far raised £1,110 to be split 50/50 between the two charities.
You can donate to the cause here: https://www.justgiving.com/crowdfunding/daddies-rmch-runningbee
Daddies Escape complete mammoth challenge for charity

WATCH: Members of Daddies Escape Running Club have completed a mammoth challenge in aid of The Running Bee Foundation and the Royal Manchester Children's Hospital Charity. The group of fitness fanatics completed 72 separate 10km runs in July - equating to two each day for 21 days and three a day for 10 days. We spoke to club captain Liam Mellon and club member Peter Gough about the challenge. The club has so far raised £1,110 to be split 50/50 between the two charities. You can donate to the cause here: https://www.justgiving.com/crowdfunding/daddies-rmch-runningbee

Posted by Tameside Reporter on Monday, August 3, 2020