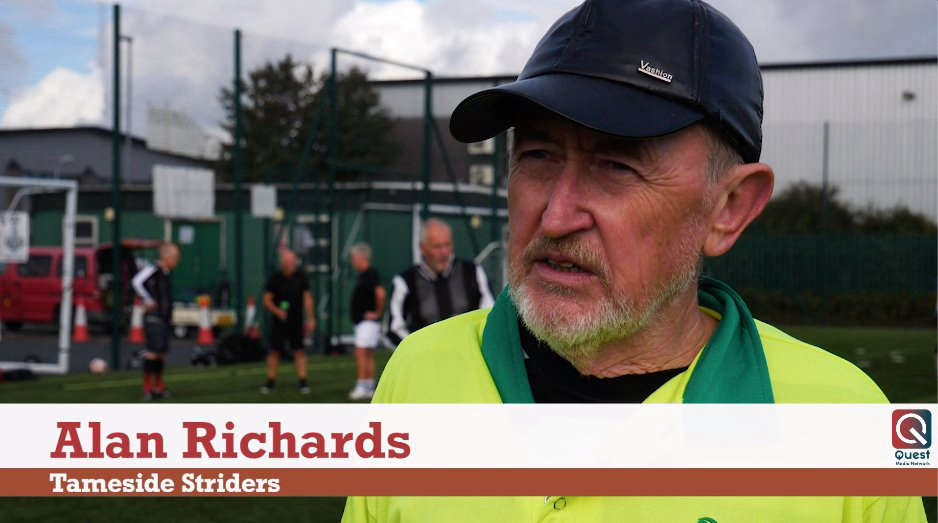 The walking football community in Denton has been left stunned and saddened by the sudden passing of much-loved player and referee, Alan Richards.
The 70-year-old, who organised the 'Denton Thursday' session at Denton Youth FC's King Street Ground, collapsed and died on the pitch during a game.
A respected figure in the walking football community, Alan was a fierce advocate of the game and played an instrumental role in the sport's development across the borough, having initially played for and coordinated the Nash Amblers sessions – Curzon Ashton's walking football team – before taking on a fuller role with the Tameside Striders.
Alan, a Manchester City supporter who was often spotted watching Curzon's home fixtures, encouraged women to get involved with the game and was delighted with the numbers that turned out, even in the depths of winter.
A retired lorry driver from Denton, Alan was proud of the way in which Tameside had become a hotbed of walking football. When Reporter Sport spoke to him at a session in October 2020, following a five-month absence due to Covid-19, Alan was delighted with the amount of players who returned to the pitch amid the worrying times – 74 across two days – which is a testament to his commitment and promotion of the game.
Such was his devotion to the sport, Alan went out of his way to secure a grant of £500 through the PostCode Lottery to provide kit and equipment to ensure the future prosperity of the game.
Walking Football

After five months of inactivity during the lockdown, walking football returned to King Street in Denton recently. The Tameside Striders have been forced to adjust to a slight change in rules to maintain safety at all times. We spoke to Alan Richards and Colin Fielding at a session this morning.

Posted by Tameside Reporter on Thursday, October 1, 2020
Alan leaves behind a wife Susan, son Paul, daughter Gina and granddaughter Eve.