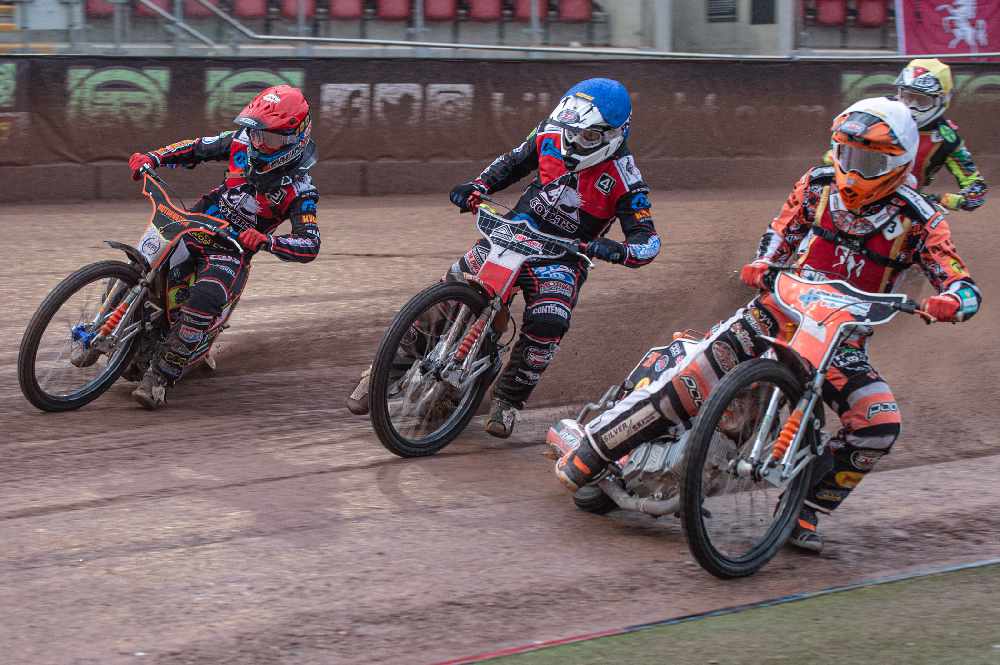 Saturday night speedway returns to Manchester this weekend, September 28 when the Belle Vue Colts launch their bid for the National League title in the 2019 Play Offs.
The Cool Running Colts were crowned champions two years ago, but just missed out on the top four last season, and now they're going for gold in their semi-final battle with Kent.
And club bosses are anticipating a bumper crowd at the National Speedway Stadium for the first leg on Saturday; with the return fixture at Sittingbourne two days later, September 30.
The Cool Running Colts have enjoyed an almost spotless home record in 2019, with consistently strong performances away from home culminating in second place in the table.
Led by captain Kyle Bickley, who was amongst the 2017 title winners, they go into the meeting at full strength and the 17-year old is urging fans to turn out and get behind the boys.
He said: "It's going to be a tough meeting, but the boys are feeling confident and I know everyone wants to up their game. This is crunch time now and there's nowhere to hide in the Play Offs.
"We're at full strength, and so are Kent so it's going to be an intense meeting. Everyone will need to be on point if we want to secure a good lead before we go to Sittingbourne on Monday.
"It's better to have your home leg second because that way you know exactly where you stand and what job you have to do, but we're not in that position so really we need to break away early.
"A few of their boys are involved in the No Limits scheme and they know our track very well. But we are very strong at home, we're dialled in and, over two legs, I think we can make the final."
The Cool Running Colts are also awaiting their KOC Finals opponent after triumphing against Cradley, as they look to complete an historic double for the club on top of the league title.
And the Manchester Masters Sidecar Speedway Final hits the National Speedway Stadium on Saturday, October 12 for a night of alternative methanol action.
Tickets for both home meetings are available at the stadium box office on race night, or in advance online at www.bellevue-speedway.com.