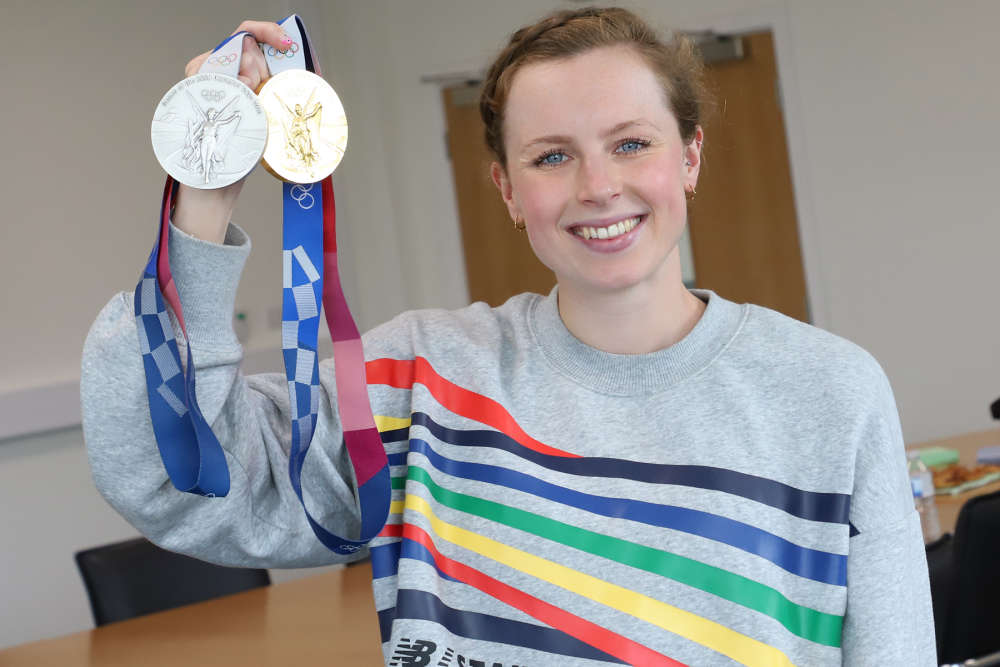 Georgia attended Fairfield High School with her Olympic medals.
Georgia Taylor-Brown has stormed through Sutton Park to earn a silver medal in the opening day of the Commonwealth Games.
The 28-year-old talented triathlete has dominated the scene during 2022 and now finds herself performing at her debut Commonwealth Games.
Battling the current Olympic champion Flora Duffy, sporting fans had close eyes on Georgia and Flora as they flew around the sprint course.
Keeping the Commonwealth Games at the forefront of her mind, Georgia has trained incredibly hard to reach this event, missing other competitions to maintain her best level of fitness.
A tough course, the triathletes race through Sutton Park, an undulating route which tests even the strongest runners.
Following a strong swim and an impeccable bike performance, Georgia found herself just 16 seconds behind Dame Flora Duffy as they began the last 2.5km of the run.
Spectators crowded the course, flooding it with noise and fuelling the athletes with support.
Georgia says this event has 'given her goosebumps', despite feeling unsure before the race began. Attacking tough conditions in warm air, Georgia powered through all three disciplines.
Just missing out on a gold medal, Georgia lost only to Olympic Champion Flora Duffy, a contestant who has proved a fantastic competition for Georgia.
The Commonwealth Games has started with magnificent success in triathlon, medals in both the men's and women's events.
Want more local sports stories?
Head to https://www.questmedianetwork.co.uk/news/sport/ to see more of our coverage - from community and non-league football to local and county cricket, boxing, athletics, basketball, Esports and golf.