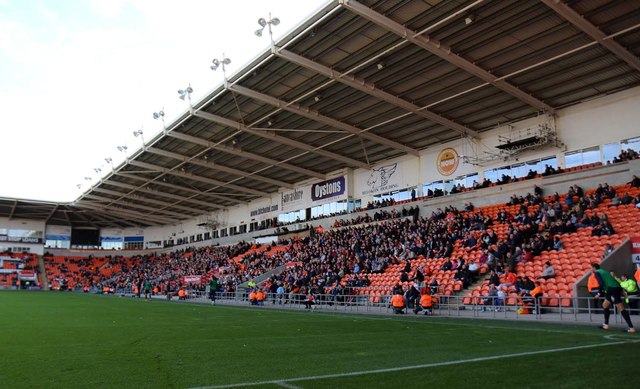 Summer Bash tickets are on sale from Oldham RLFC and Roughyeds ask fans to buy from them because the money then stays with the club rather than with the RFL.
It works like this. Each club gets a ticket allocation and each has to pay the RFL a not inconsiderable amount, running well into four figures, towards the costs of staging the two-day event at Bloomfield Road, home of Blackpool FC.
The only way a club can recoup that money, or some of it, is through its own ticket sales so every Summer Bash ticket bought from Roughyeds us is of direct benefit to your club at a time when every penny counts.
The club can't stress that too much. Anyone planning to go to the Summer Bash weekend at Bloomfield Road on Saturday, May 30 and/or on Sunday, May 31 is urged to get tickets from the Roughyeds office at the Vestacare Stadium, Whitebank Road, Oldham OL8 3JH on any Monday, Wednesday or Friday between 10am and 3pm.
Fans can also ring between those times on 07904 898177 or make contact by email to: enquiries@roughyeds.co.uk
Summer Bash games are hugely significant because Betfred Championship league points are at stake.
Oldham play Swinton Lions on the Sunday (May 31) with a 1pm kick-off. The full weekend programme is like this:
SATURDAY (May 30): Batley Bulldogs v Dewsbury Rams (3pm); Halifax v York City Knights (5.15pm); Featherstone Rovers v Bradford Bulls (7.30pm).
SUNDAY (May 31): OLDHAM v Swinton Lions (1pm); Sheffield Eagles v Whitehaven (3.15pm); Leigh Centurions v Widnes Vikings (5.30pm).
CLUB SEASON-TICKET HOLDERS CAN BUY SUMMER BASH TICKETS FOR HALF PRICE AND THEY SHOULD TAKE SEASON-TICKET BOOKS INTO THE OFFICE WHEN BUYING THEIR TICKETS FOR BLACKPOOL. ROUGHYEDS WILL TAKE VOUCHER 'A'.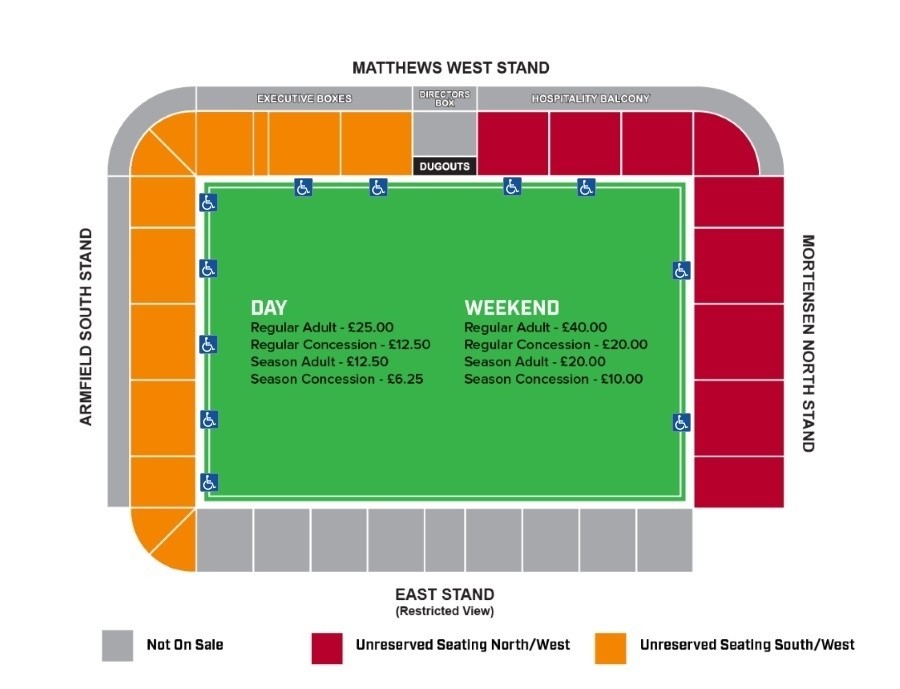 Ticket prices are as follows:
FOR ONE DAY (Saturday OR Sunday): adults £25; concessions £12.50; season-ticket adults £12.50; season-ticket concessions £6.25.
FOR BOTH DAYS: adults £40; concessions £20; season-ticket adult £20; season-ticket concessions £10.
Three sides of Bloomfield Road will be open --- the Matthews West Stand (named after the legendary Stanley Matthews); the Armfield South Stand (named after the great Jimmy Armfield); and the Mortensen North Stand (named after that great Blackpool and England centre-forward Stan Mortensen).
All seats will be unreserved and fans from the various clubs will be accommodated like this:
South Stand (including South-West): OLDHAM, Dewsbury Rams, Halifax, Bradford Bulls, Whitehaven, Widnes Vikings.
North Stand: Batley Bulldogs, York City Knights, Featherstone Rovers, Swinton Lions, Sheffield Eagles, Leigh Centurions.
Oldham fans will be placed in the South and South-West stands as indicated by the orange/amber coloured areas of the seating plan.
They can sit anywhere between blocks N and Z (half of Matthews West and all of Armfield South) as there is free-flowing access throughout that area.
The RFL has historically allocated seats for this venue, but it was thought more sensible to follow the Magic Weekend model, allowing fans the freedom to group together and make some noise when watching their own team but to sit elsewhere during other games.
Said RFL chief executive Ralph Rimmer: "Summer Bash at Blackpool has become a highlight of the Rugby League calendar and we are sure the 2020 event will again provide some great moments for the fans in the stadium and for those watching at home."
By Roger Halstead