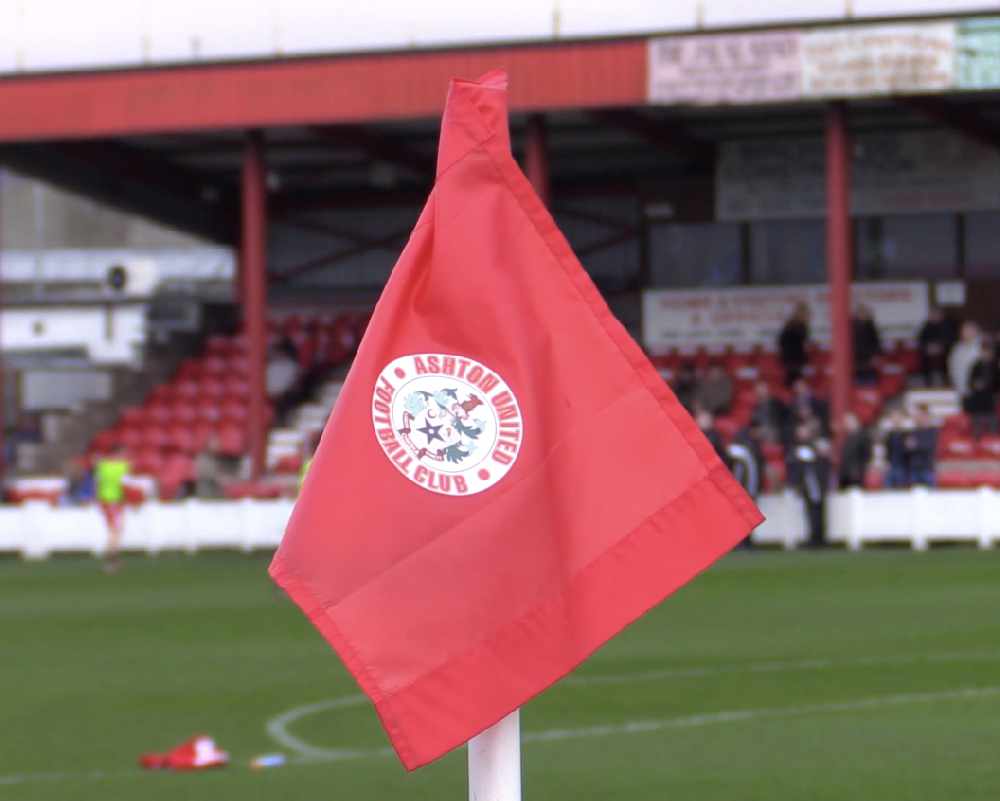 NPL Premier Division: Ashton United 0-1 Warrington Town
The hosts' poor recent form continued as the visitors took the points with a goal just past the hour mark from Jordan Buckley. Jordan Hulme was making his debut for the home side and it was his shot deflected over on six minutes after Harry Spratt had provided an overlapping cross and Ben Hardcastle put a free kick onto the roof the of the Wires' net after Liam Tomsett had been fouled outside the area.
Buckley's header then hit an Ashton defender almost on the goal line and at the other end Adam Senior's effort following a right wing corner also needed to be cleared off the line. Williams then steered his effort wide after Amis had advanced into the area having benefitted from a rebound and just past the half hour Harvey Macadam's header from Senior's cross brought a superb palm away out of Daniel Atherton.
After the break a neat flick by Hulme saw Tomsett fire well over and Tom Warren shot straight at Atherton from Hulme's ball after a good Tomsett pass but shortly afterwards Williams' free kick was headed down by Matt Regan for Buckley to knock it home and after Senior had won a corner the ball eventually fell to Michael Brewster to steer wide.
Sub Tom Bentham spooned his effort over after cutting inside and ten minutes from time Hulme sent an effort fizzing across the goal and James Baillie's cross was headed narrowly wide of the near post by Josh Amis. The final efforts saw Hulme's shot blocked following Hardcastle's set up and Senior's cross deflect into the side netting.
Ashton Utd: Martin, Senior, Spratt, Macadam, Coates, Raynes, Hardcastle, Brewster, Hulme, Tomsett (Bentham 72), Warren (Anghel 87). SNU: Rowney, Hartley, Baird.