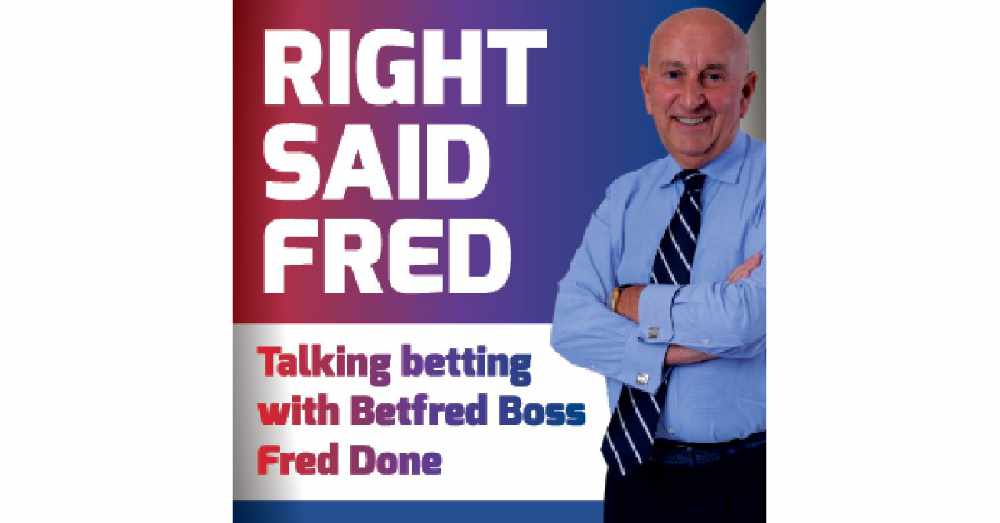 City are odds on favourites to win the Premier League next season…and that was before the brilliant signing of arguably the world's most feared striker Erling Haaland.
The 21-year-old superstar Norwegian is a fantastic addition to Pep Guardiola's squad while the fact he's chosen to come here rather than join top clubs in Spain, Germany or Italy reinforces the strength of the Premier League.
Betfred had the Blues at 4/6 for to be 2023 champions but are today 4/7 with Liverpool 2/1 and Chelsea at 14/1.
Next up we have United at 25/1 which must be the longest price in living memory ahead of a new season for my club that is heading for a summer of big changes while Spurs and Arsenal are both 33/1 for the title.
We've had plenty of those over optimistic Geordies on the blower trying to get a price on Newcastle, well much will depend on who's in and out but at present they are available at 66/1 to be next year's champions.
I'm not as pessimistic as some of my Reds buddies about our squad with Cristiano Ronaldo, Bruno Fernandes and David de Gea world class so with a clear out of dead wood and redirection tactically from our new manager Erik ten Hag it might be a half decent new season once we have got this car crash of a campaign out of the way.
One player I'm very keen to keep is Marcus Rashford, the Wythenshawe-born former academy player, who deserves the chance to recharge his Old Trafford career. It would be a nightmare if he joined one of our domestic or European rivals – and ripped it up against us!
It's a tough return to Betfred Super League for inconsistent Warrington at high-riding Catalans Dragons in the match of the round on Saturday.
The Wire are 7/4 at Betfred to pick up both points in a game that just could re-ignite their stop-start season that's left them in the bottom half of the table.
We have Josh Thewlis, one of the few success stories for the Wolves this season, at 12/1 to open the scoring in France.
The 20-year-old has greatly impressed at full-back, in the absence of club stalwart Stefan Ratchford, as of late – and he's already been touted as a potential Ireland player for this year's World Cup.
It's going to be a tough task for Wire boss Daryl Powell in France, trying to conjure up a win – and it doesn't get any easier, with St Helens next up on May 19.
Warrington are amongst the also-rans to win the Betfred Super League Grand Final at Old Trafford on September 24, behind Saints who are 10/11 favourites, Catalans at 10/3 and Wigan at 4/1.
Salford are on the drift big time for Grand Final glory – out to 200/1. They host fellow surprise strugglers Leeds on Sunday which gives them a smashing chance to start to climb up the table.
Meanwhile, after that classic Betfred Challenge Cup semi-final encounter at Elland Road when Wigan pipped St Helens 20-18, we make the Warriors odds-on at 4/11 to win the final at the Tottenham Hotspur Stadium on May 28 – while this season's surprise package Huddersfield are available at 2/1.
Finally my congratulations go out to loyal customer Sean Croney, a 51-year-old former council worker from Worcester, who has won just north of £42,000 from a 10p Goliath and £1 accumulator when he virtually went through the card at Chester during the May Festival last week.
He's determined to make the most of his good fortune, with plans to go off to the Maldives where he's aiming to learn scuba diving and water skiing.
That's nice work if you can get it, but good on this fella for picking my pocket for such a tiny stake.
Loyalty has paid off for a Betfred customer who virtually went through the card at Chester to win £41,848 with two extraordinary bets on the horses.
Sean Croney – the first customer through the door at the bookies shop in Worcester when it opened 11 years ago – is now planning a dream holiday with family in the Maldives.
He's been so close with his regular goliath and accumulator bet that he didn't check out the results of his last two races on his two coupons…and only realised he'd hit the jackpot when he saw the beaming smile of Betfred shop manager Andrew Kerr the next morning.
Ex council storeman Sean, aged 51 who often cycles to put his bet on from his home in Worcester is also a keen angler so will be using some of his big winnings to buy replacement tackle.
The secret to his success is to back favourite jockeys - and particular ex champion Ryan Moore who won on Outgate, Star of India and Temple of Artemis.
He was also first past the post with Look Out Louis, Hamish, Pride of America with California Gem a non-runner – and his eighth selection Deevious Beau triumphed in his last race the 1700 at Chelmsford.
So having picked the same eight horses for his 10p goliath and £1 acca Sean won a grand total of £41,848…his best ever win which he says has left him "chuffed to bits."
He said: "I have been so close many, many times and this time I just didn't bother checking the last two races but next morning I knew I'd won well when I saw Andrew grinning broadly.
"I have not travelled far abroad in my life so far, only to Cyprus for a wedding and once to Spain with my sister. Now I'm off to the Maldives with my sister and nephews where I will be trying out scuba diving and even water ski-ing. I absolutely love getting a bet on and start to check out the form for that day's racing at 5.30am when I wake up. Win or lose I just enjoy the thrill.
"Along with fishing my regular visits to Betfred on my mountain bike are my main hobbies. I have been a Betfred customer a long time and a win like this is life changing for me."
Sean has done remarkably well to win so much from such a tiny stake. His winnings have been boosted by more than £11,000 thanks to our promotions and guaranteed best starting prices on some of his races. I'd like to wish this most loyal of customers a cracking times in the Maldives.