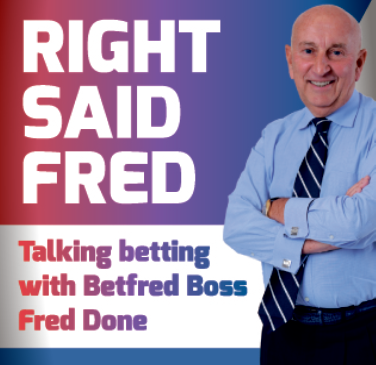 I'm starting to believe it's Manchester City's year in Europe.
Over the past decade, the Blues have won everything there is to win in England, but they've consistently fallen short on the European stage - which has made the quest for a Champions League title something of a Holy Grail affair for City's owners, fans, players, and manager.
Pep Guardiola was just this week talking about last year's exit to Lyon in the last eight, which by his own admission still haunts him. There's clearly a lot of pressure on the club winning that elusive 'Big Ears' trophy sooner, rather than later.
After watching the brilliant Phil Foden bag a 90th minute winner, just six minutes after conceding, to give City a 2-1 lead over Borussia Dortmund going into the second-leg of their quarter-final tie, I can't shake the feeling that this is their year.
While the German side gave Guardiola and company a game, I never really felt like they were at risk of losing on the night, which is something I've felt about City all season long.
They have found a new level of consistency, and although it's still only the quarter-final stage, it looks like they're doing something they haven't done in the past – taking their domestic form into Europe.
City are now 15/8 favourites at Betfred to win the Champions League, and for me it's only second favourites Bayern Munich (7/2) who I could see giving them a proper run for their money.
Of course, Dortmund could make me look silly next week and we'll all be talking about the continuation of City's problems in Europe, but I personally don't see it happening.
There's also the question of just how many trophies City may win this season? They've got one hand on the Premier League already, they're heavy odds-on favourites to win the Carabao Cup final against Tottenham, semi-finalists in the FA Cup, and now have every chance at the sharp end of the Champions League.
I think we're at the stage where talk of doubles, trebles, and dare I say it the quadruple, aren't at all far-fetched.
And as if things couldn't get any rosier for City at the moment, literally as I'm writing this on Wednesday, Kevin De Bruyne has signed a new contract keeping him at the club until 2025.
What a player he is, and what a scary thought for fans of other clubs that City may get another four years out of him – and even scarier the thought of him playing in behind a certain Erling Haaland!
Anyway, enough of eulogising about our noisy neighbours. Let's look forward to United's Europa League quarter-final tie against Granada on Thursday night - the Reds are 8/13 favourites to get a result, with Granada 11/2, and the Draw 11/4.
United are 6/4 at Betfred to go all the way and win the Europa League, which I sincerely hope happens as I love what Ole Gunnar Solskjaer is doing at Old Trafford, the progress he's making – and a trophy would solidify that for everyone and keep the fans happy.
When I look at the teams left in the competition I think we have a real chance, especially with the Europa League now our last opportunity of silverware this season. Let's hope that the lads put in a good performance on Thursday night and take a lead into next week's second leg.
The majority of our shops, touch wood, re-open on Monday - another little indicator of getting back to something like.
In the meantime take care, please stay safe, and don't forget the National on Saturday - one of our really special annual sporting highlights.