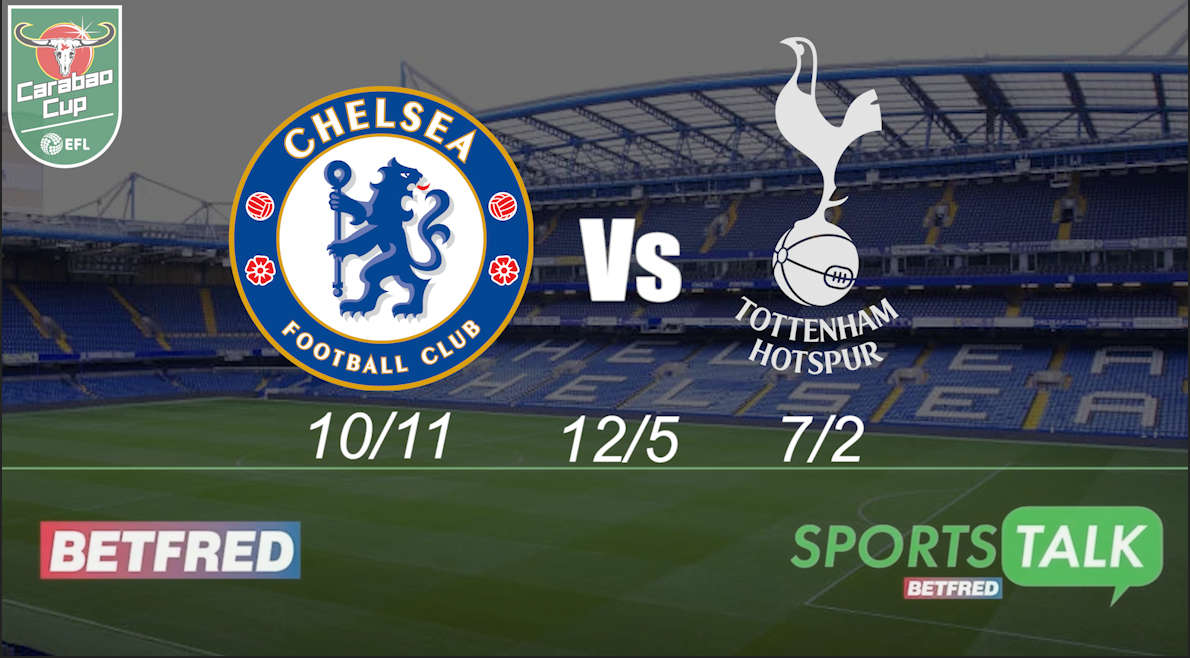 Arsenal's clash against Liverpool in the Carabao Cup semi-final has been called off due to Covid-related issues, however the other semi final between Chelsea and Tottenham Hotspur, taking place tonight, is still going ahead.
The game marks the return of former Chelsea boss Antonio Conte, and Chelsea striker Romelu Lukaku could also feature having apologised for an interview in which he claimed he wasn't happy at the club.
Here are some of the latest odds ahead of the game, courtesy of our sponsor Betfred.
Arsenal's clash against Liverpool in the Carabao Cup semi-final has been called off due to Covid-related issues, however the other semi final between Chelsea and Tottenham Hotspur, taking place tonight, is still going ahead. The game marks the return of former Chelsea boss Antonio Conte, and Chelsea striker Romelu Lukaku could also feature having apologised for an interview in which he claimed he wasn't happy at the club. Here are some of the latest odds ahead of the game, courtesy of our sponsor Betfred

Posted by Tameside Reporter on Wednesday, January 5, 2022