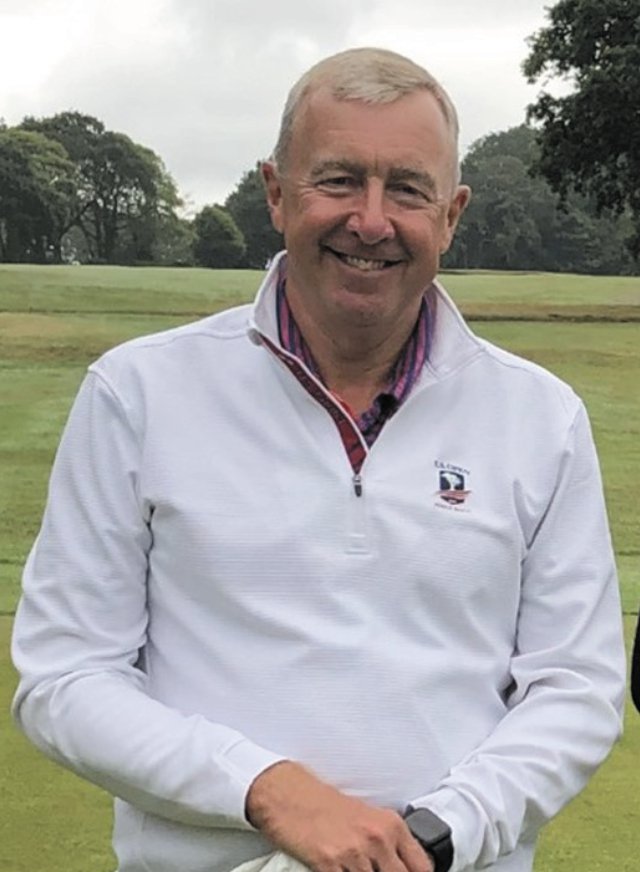 Mark Bardsley is the new secretary of the Lancashire Union of Golf Clubs and brings a wide range of skills and experience to the role and he is looking forward to the challenges to come.
His early years of childhood were in south Manchester before moving to West Lancashire where he has enjoyed many years as a member of Ormskirk Golf Club.
Mark said: "I have a Diploma in Management Studies from MMU and a Masters in Business Administration (MBA) from Bradford University
"I have spent nearly all my career in financial services principally working for the consumer credit provider Provident Financial in a variety of Senior Management roles. I spent the first part of my career working in the UK at a variety of locations. The middle part of my career, from 1997, was spent in central and Eastern Europe starting and managing consumer lending companies for Provident Financial. Initially for five years in Prague, Czech Republic then four years in Warsaw, Poland and ttwo years in Moscow, Russia. On my return to the UK in 2008 I was MD and CEO for three separate specialist consumer lenders.
"I decided to retire early in 2017 and did a small amount of consulting whilst I built my own house. I joined the board of Lancashire Union of Golf Clubs in 2018 in a voluntary capacity and was mainly involved with helping run the junior boys squads. I took over as County secretary from the retiring Phil Harvey who had been in post for six years.
"I am an avid golfer. I started the game at the young age of 7 or 8, and have played all my life. I became a member of Ormskirk Golf Club in 1987 and have spent the last 12 years or so as a single figure handicap golfer, currently with a handicap index of 5.2. I have served on the Council at Ormskirk Golf Club for five years and was Junior Organiser, Finance Chairman and Green Chairman during this time.
"I am passionate about amateur golf and recognise the significant value that volunteers bring to the game in helping it thrive and survive. Having had a successful career in financial services I am pleased that I can spend the latter working years doing something that which I view as a pleasure and privilege.
"Lancashire is the second largest county in England with 145 clubs and 45000+ golfers. My aim is to help grow participation in our sport through the support of our clubs and their members.
"The challenges are many and varied, including new Rules of Golf in 2019, a new system of handicapping, in 2020 and more recently helping our clubs navigate through the challenges brought about by the Coronavirus pandemic."
The City Glass Men's Foursomes is another of the Manchester and District Alliance's very popular Inter Club Knock Out competitions and again will have around 100 club teams involved in the 2021 competition
Originally called the Cavanagh Timber Foursomes it changed to City Glass Foursomes with the present sponsors.
The aim was to enable players with higher handicaps to represent their clubs in top competitions and the rules prescribe that the highest handicap is 20 and five players out of the 14 involved in seven pairs must have handicaps under 9 and the remaining nine players between 9.1 and 20.
The current holders of the trophy are Walmersley Golf Club and they will host the finals day in Autumn.
The holders are straight into action in the preliminary round and host Leyland.
The local clubs in preliminary round action are: Bolton v Werneth Low, Cheadle v Ashton, Denton v Fairfield, Hindley Hall v Dukinfield, Mellor and Townscliffe v Crompton and Royton, Oldham v Pleasington, Rossendale v New Mills, Saddleworth v Hart Common, Stamford v Breightmet, Werneth v Horwich.
Through with byes into the last 64 in round one are: Brookdale, Blackley.