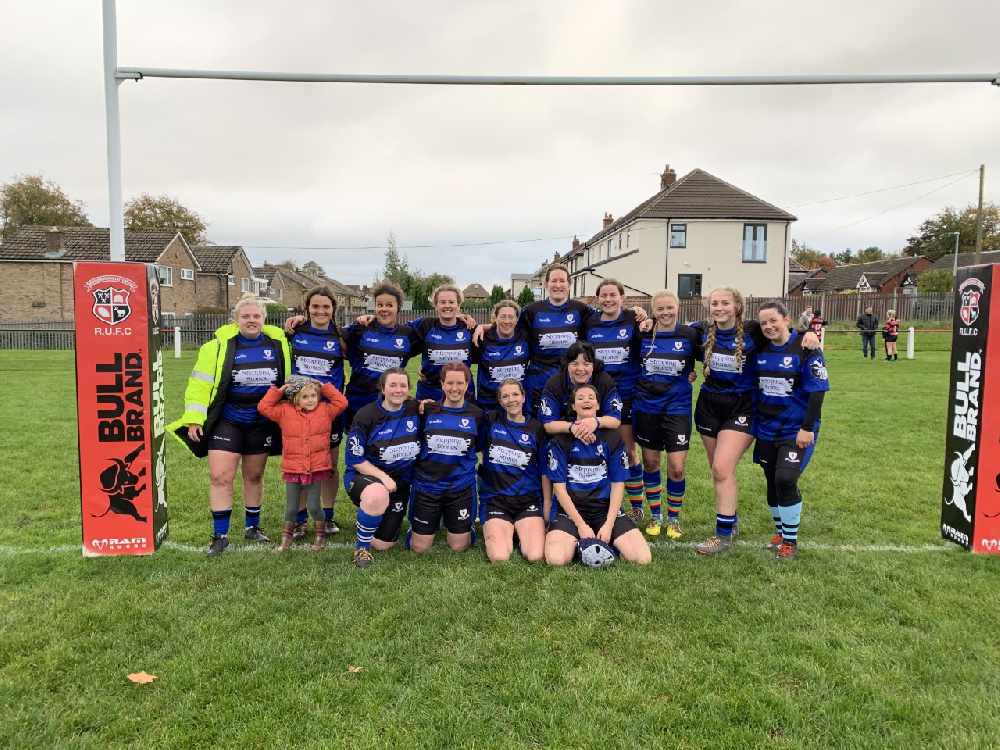 Huddersfield YMCA Ladies 71 v 13 Glossop Amazones
Amazones travelled north east for their first away match and met with tough opponents. The score line would suggest a miss-matched game, not to take anything from a Huddersfield team of very young university girls who deserved the win. The game was a hard fought battle with the Amazones dominating a lot of play with excellent set pieces, rucking and tackling.
It was 12 aside with rolling subs, the development league they play in allow for concessions in the match such as uncontested scrums and lineouts if required. Amazones had three subs and Huddersfield had six. Amazones were already up against it, they stuck to their game plan of starting hard and fast but unfortunately a loose ball was gathered up by the opposition and they scored an early converted try. Katie Haley got Amazones on the board soon after with a penalty making it 7-3 after the first five minutes. After that things did not go the Amazones way and Huddersfield dominated the rest of the first half scoring another six tries and converting four of them leaving a half time score of 45-3.
Half time came and a regroup was needed. A good team talk by the captain Fiona and teammate Jen lifted everyone. Amazones started the second half with all subs playing due to a couple of injuries saw Hannah and Katie leave the field along with a rest for Alex in the front row. Amazones came out of the blocks on fire and got a try courtesy of lots of driving forward play, great rucking and mauling which saw Fiona go over the line, conversion missed. Huddersfleld responded with two more tries, one converted before Fiona crashed through their dogged defence once more, missed conversion. Then followed a massive effort from the Amazones but to no avail with Huddersfield's number 13 streaking away on two occasions to get the last two converted tries. Final score 73-13 to Hudddersfield.
Amazones left the field with their heads held high, fantastic effort from all the players especially from the three debutant substitutes Sarah, Helen and Jess who on their first outing for the Amazones did extremely well.
Amazones Team: Laura Edwards, Alex Gradwell Spencer, Gabi McGregor, Jen Walton, Lucie Turner, Liz Collier, Hannah James (VC), Katie Haley, Caroline Thornhill, Jess Harbut, Sally Dean (debutant), Fiona Armstrong (C). Subs: Sarah Hyde (debutant), Helen Dowey (debutant), Jess Bedford (debutant)
Scorers: Fiona Armstrong 2 tries, Katie Haley 1 penalty.
Amazones player of the match: Jess Bedford
Also a big well done to the Amazones young guns, both under 15's and under 13's travelled to Huddersfield on Sunday too, they teamed up with Littleborough and both age groups won their respective games. Well done to all involved and we look forward to these bright youngsters continuing their journey in Rugby and joining the adult Amazones in years to come.