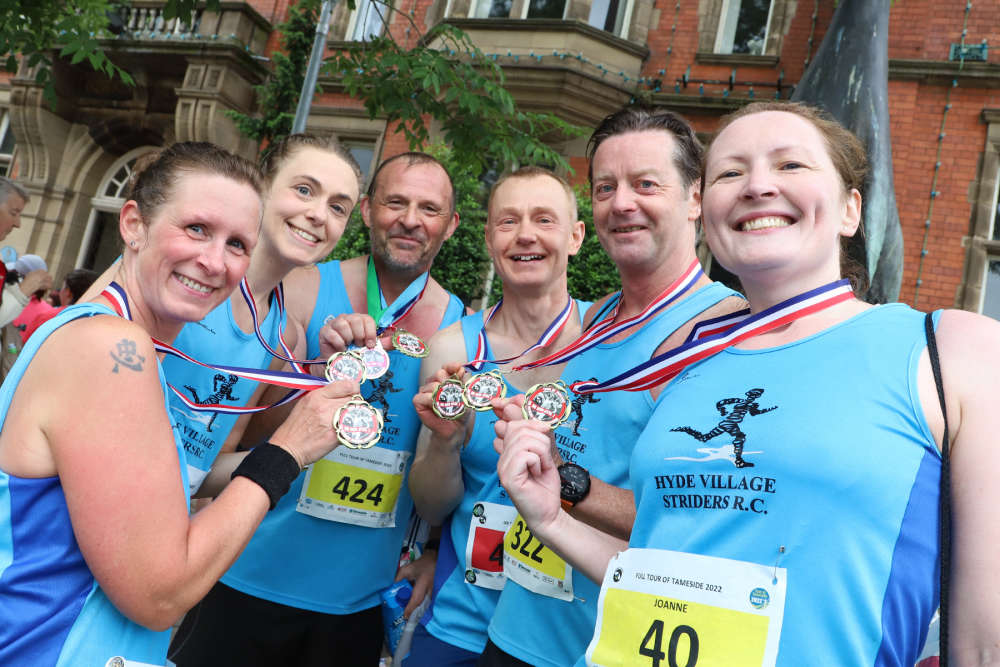 If you're on the hunt for the perfect summer plan, the Tour of Tameside is now on sale and places are on offer.
An exhilarating four-day event, the Tour accommodates runners all of levels, whether you're a seasoned marathon runner or just entering the sport.
But, if you don't feel like tightening your laces and stepping out on the start line, there's still plenty of ways you can get involved.
Volunteers
No event can take place without the help of generous volunteers. Every year, the Tour relies on kind-hearted individuals to ensure it runs smoothly.
Marshals are key members of the Tour of Tameside team, they stand on the course, guide runners in the right direction and pass out glistening smiles along the way.
The role of a marshal is not only to help runners point runners along the route, but also to provide encouragement, reminding athletes that they can keep going.
If you want to help runners replenish their fluids on the tough courses, then the job of a water station marshal sounds perfect for you.
This role entails helping to load up the water station table, handing out drinks and checking that all bottles have been dropped into the recycling bins.
Stood on the finish line at the Tour of Tameside are the incredible finish line marshals.
They will be the first thing a runner sees as they complete their incredible achievement, and so a big smile is needed. Finish line marshals will need to pass runners a much-needed drink and point them in the direction of the event village.
Runners
When a race is mentioned, the first thing anyone thinks about is the number of inspirational runners that stand on the start line ready to impress.
The running community in Tameside is known for its strength, friends and memories are made as soon as you enter a local race.
Running the Tour of Tameside leaves you with irreplaceable memories, as you travel to numerous local beauty spots and chat with fellow athletes along the way.
Whether you're interested in running one or all four days, there is a place for you at the Tour.
Perhaps you're planning on raising money for a great charity in the process? If so, we want to hear from you and help to share your motivational story.
Walkers
Teaming up with our friends at Active Tameside, we are proud to welcome the Walking Tour of Tameside back for 2023.
Fitness is important for everyone, and you don't have to be a runner to keep fit. Small changes make a big difference and taking part in some beautiful walks are a great way to launch your fitness regime.
The first day of the Walking Tour begins on Thursday 15 June and takes participants on a journey through Park Bridge. The route is set to be around 2.6km and is the perfect start to four days of excitement.
From here, the next few days consist of walks, up to 3km in distance, allowing locals to experience beautiful hidden areas of the borough.
On the final day, the walk will end outside Hyde's Town Hall, meaning you'll be in the perfect position to cheer on the runners as they complete their final race.
Media Volunteers
The Tour of Tameside 2023 will be delivered by Quest Media Network, and we specialise in all thing's media.
As always, we will be providing coverage of the Tour in print, online and on air, sharing the amazing stories of our runners.
But we welcome your help in order to achieve this.
Are you a student looking for an experience, handy with a camera or just looking for an exciting summer challenge? We welcome you to join our media volunteer team.
Media volunteers can have a range of jobs, from photography to interviewing. They will be guided by our skilled team at Quest Media and will leave with a range of skills.
Plus, they'll be given the chance to be a part of a fantastic local event.
Groups and corporates
Manpower is one of the most valuable assets of the Tour, and every year the community show up to put on a show.
We welcome groups of all sizes, you can run as a team, help out as a volunteer, or just come down and support our athletes.
Getting involved with the Tour of Tameside is an excellent team bonding exercise for any local group.
Face off against one another as you race for the top spot or grab a bib and volunteer as a team.
he success of any event rides on the back of its sponsors. Not only do our sponsors benefit from the fantastic exposure the Tour can offer their brand, they are also making a real difference, as without their involvement this event simply cannot happen.
If you would like your business to be a part of, and support this historic event, then please get in touch.
We have sponsorship levels to suit all sizes of business and your impact, however large or small, really will be felt.
To enquire about any of these positions, or ask questions regarding the Tour of Tameside, contact our team on events@questmedianetwork.co.uk.
🏃 Tour of Tameside 2023 🏃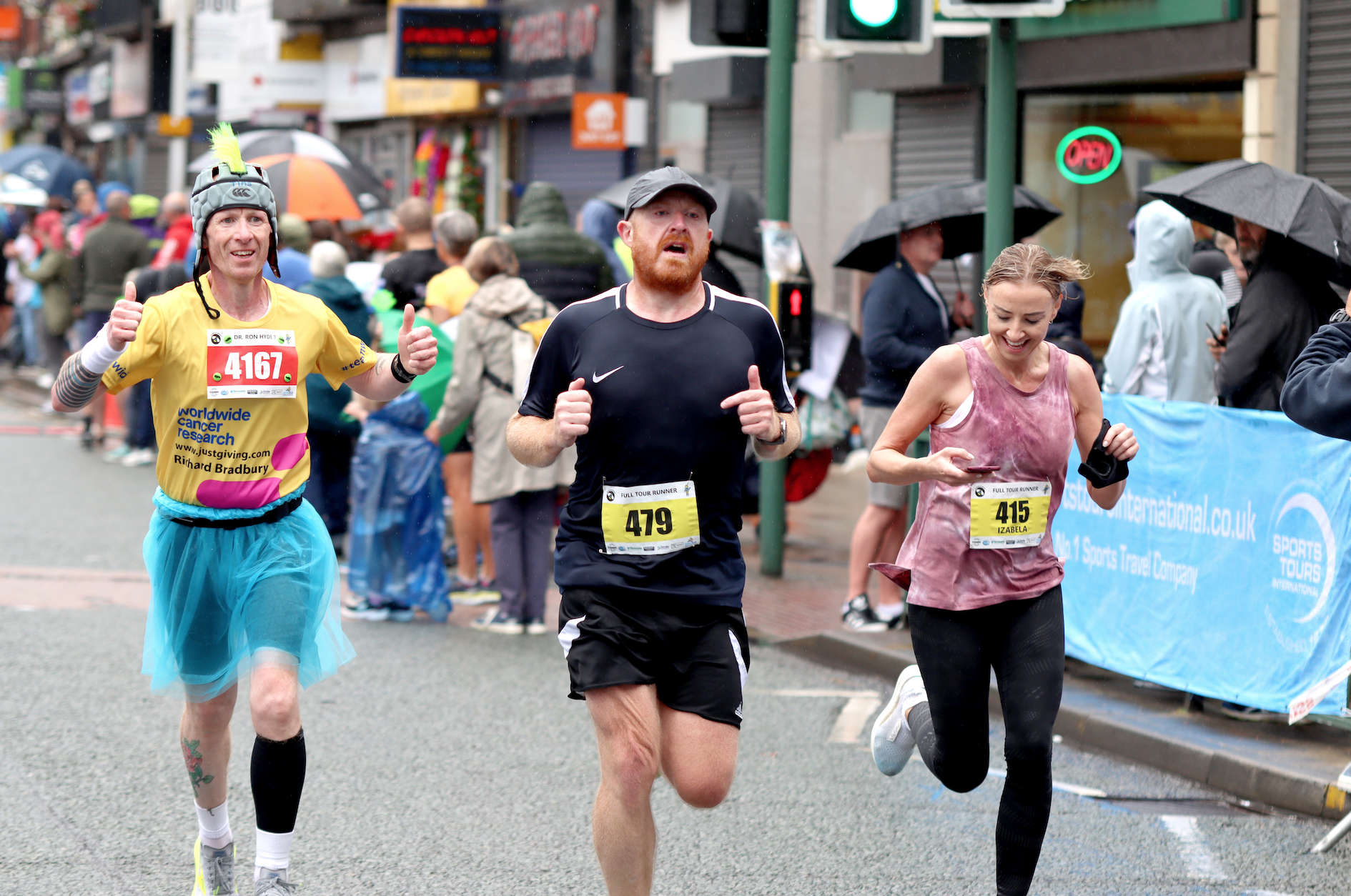 We're proud to be delivering this year's four-day running festival, which takes place from 15 to 18 June.
Find out more and book your place here.
Want more local sport stories?
Head to https://www.questmedianetwork.co.uk/news/sport/ to see more of our coverage - from community and non-league football to local and county cricket, boxing, athletics, basketball, Esports and golf.