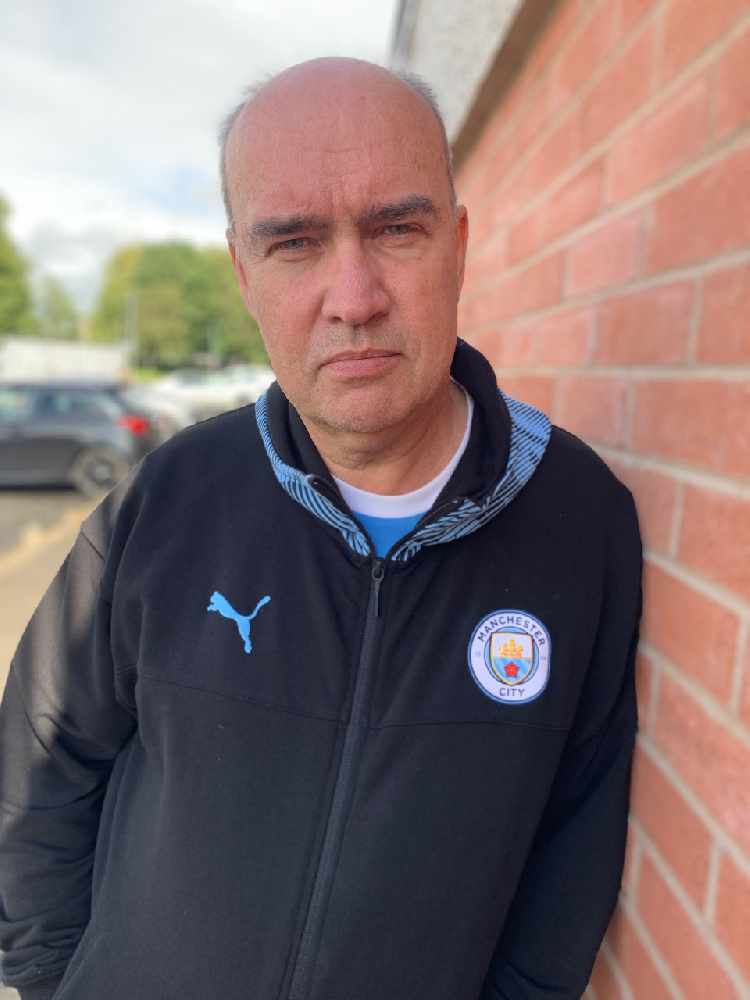 Manchester City finally confirmed, on Monday, what everyone already knew
Erling Haaland, the sensational striker all the big clubs wanted, is now officially a Blue. The 21 year old has signed a five year contract having already set goalscoring records galore in his young career.
He was born in Leeds, as his father Alfie played for Leeds United at the time but plays for Norway.
The real story of the Haaland family connection to City centres around the time Alfie spent as a Blue in the early 2000s. Having joined City from Leeds for a fee of £2.5 million in 2000, he suffered a terrible injury in a Manchester derby when Roy Keane kicked him high on his knee in a pre-meditated act of vengeance.
Keane later admitted this in his autobiography and was fined £150,000 by the FA and banned for bringing the game into disrepute. Keane claimed he did it as revenge for on-field criticism he received from Haaland during his time at Leeds.
Although he tried to play on, after the incident, the injury effectively ended Alfie's career. Knowing all that, does it really surprise you that Manchester United was never going to be a playing destination for his son Erling, who I met at City's European game against Feyenoord a few years ago.
You've probably seen Erling wearing a City shirt as a boy. They recreated the pose when the club officially announced the signing on Monday.
Erling Haaland's career, to date, has included a scoring debut at 16 for Molde, he scored 28 goals in just 22 games for Red Bull Salzburg during the 2019/20 season, was the Bundesliga Player of the Season and Champions League top scorer 2020/21 and scored 62 goals in 67 appearances for Borussia Dortmund.
Given that impressive set of statistics, the 60 Million Euro release clause that City paid seems a bargain. By contrast, City's other summer signing, so far, is 22 year old Julian Alvarez, who's played for River Plate in his home country of Argentina. Just last month he scored six of River Plate's eight goals against Alianza Lima in the Copa Libertadores. He'll also be contracted to City for the next five seasons.
Last season City impressively won the Premier League and reached the semi-finals of the Champions League without a specialist centre forward. Gabriel Jesus is described as a striker
but prefers to play in wider positions. Kevin De Bruyne was City's top scorer in the Premier League with 15 goals during 2021/22 and the team scored a total of 150 goals in all competitions, which isn't bad for a team without a specialist striker.
Next season the Blues with have two young strikers who threaten to rip up the record books and are likely to be doing so for quite a few years to come. The new season fixtures are published on Thursday morning and the new Premier League season kicks off over the first weekend of August. It starts earlier than normal because of the World Cup, which takes place during November and December.
Can you imagine the excitement that all City fans will be feeling when those fixtures are published? The only news that will create even more euphoria for the already delirious Blues fans will be when Pep Guardiola announces his commitment by announcing he'll be staying for at least three more seasons at City.
I have a feeling that revelation will be very soon. Sit back and enjoy the summer Blues, because soon the footy will be back bigger and better than ever before. For now, just take extra pleasure in knowing Erling Haaland is a Blue and would never have signed for United because of what happened to his father. It's called karma.
Want more local sports stories?
Head to https://www.questmedianetwork.co.uk/news/sport/ to see more of our coverage - from community and non-league football to local and county cricket, boxing, athletics, basketball, Esports and golf.